A NEW GENERATION OF TEARDROP TRAILERS
Bean Trailers are the perfect example of modern amenities mixed with avid outdoorsmanship, all wrapped in the classic teardrop trailer body. Each one of our trailers is specifically crafted with thoughtful features that empower your adventures. Some examples of features that come with all of our trailers are as follows:
Singular fiberglass shell that is molded to be one piece

Composite fiberglass walls that are rot-proof

10-mm colored gloss coating to protect from the weather (and look awesome)

A rear hatch that opens in one piece and operates as a cover

Spacious, convenient, and well-designed interior
We're working to make the best teardrop trailers out there. Why? Because we're adventurers just like you. We're making trailers we love to use, and we think you will too. Check out our selection of upscale campers below!
The Meaner Bean is our premium teardrop trailer body, weighing in at 2000 lbs. This version comes with insulated ceiling with soft touch vinyl headliner, upper cubby with LED push button down lighting and dual USB port. The Interior walls have stain and abrasion wall covering. Check out the various amenities and options of the Meaner Bean trailer below!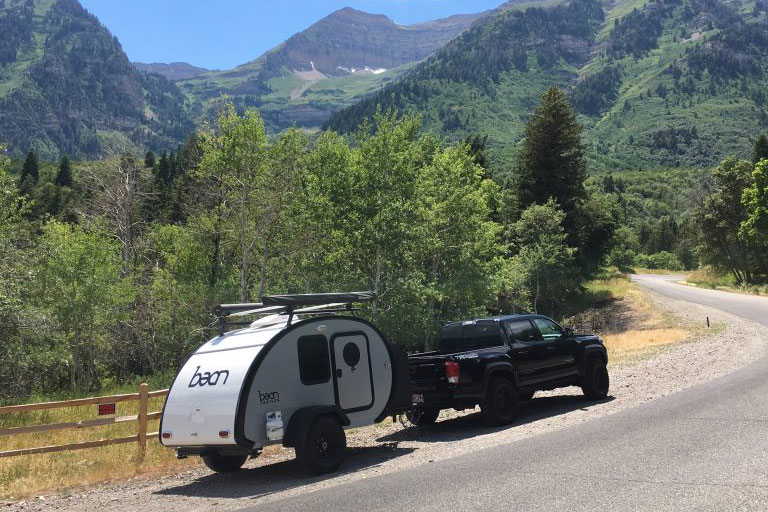 The Mean Bean is our premium teardrop trailer body, weighing in at 1650 lbs. This model adds aluminum fenders on the sides and top, in order to add greater protection. This version also comes with a storage rack on the front and aluminum battery box. This reinforced version of the teardrop camper is perfect for adventurers who want to take their camping trips to the next level with greater safety and comfort. Check out the various amenities and options of the Mean Bean trailer below!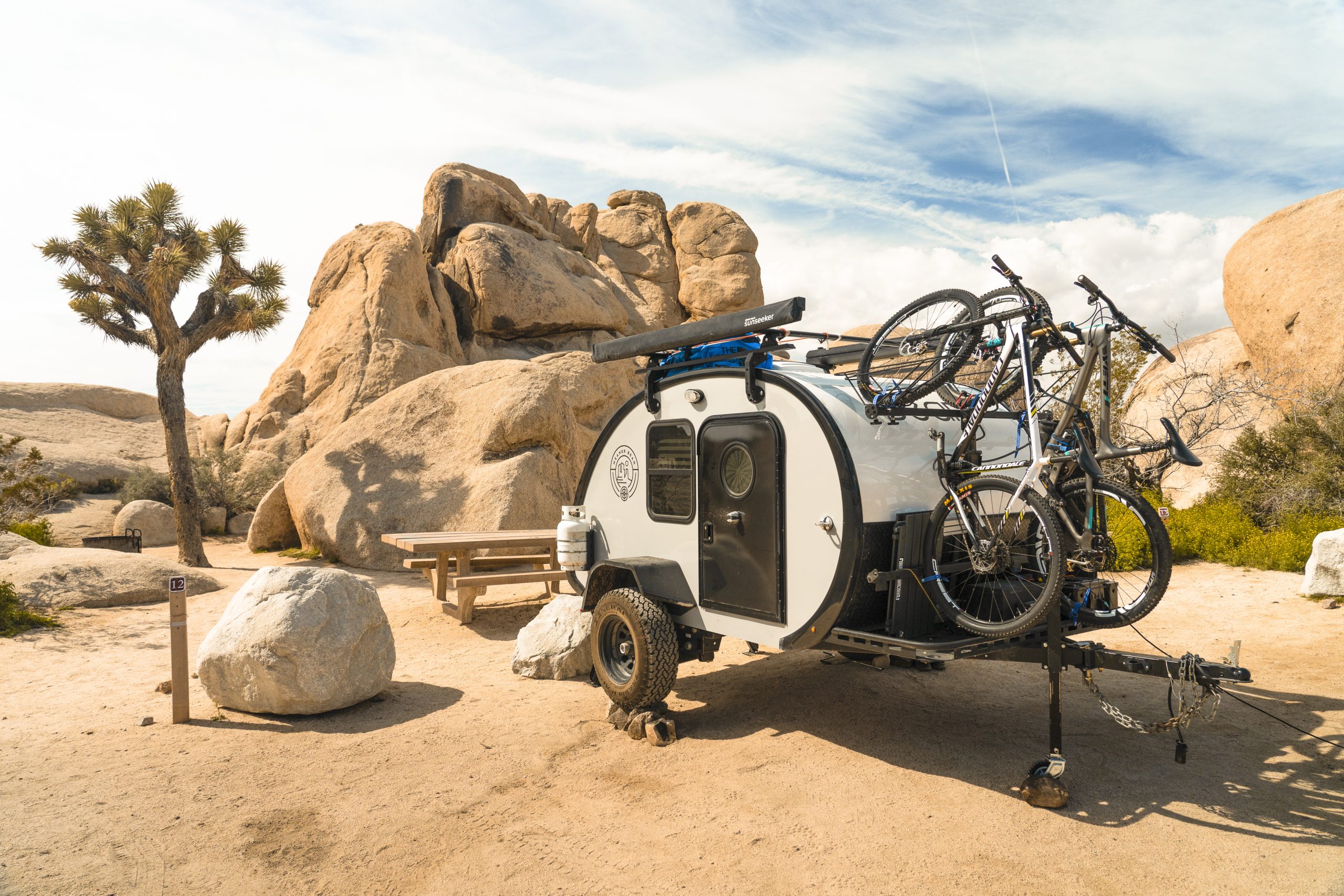 The Classic Bean trailer is our original take on the classic teardrop camper. It comes complete with high-quality interior design, insulated walls, thoughtful storage options, a decked-out galley for cooking, and a whole lot more! This original design is what led to Bean Trailer winning the Coolest Thing Made in Utah Award, and is the culmination of more than 30 years of fiberglass construction and design experience. Learn more about our Classic Bean trailer options below!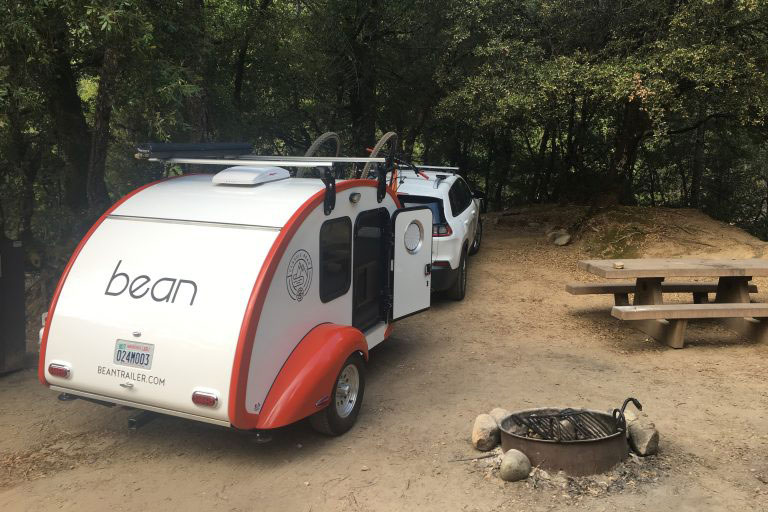 The Bean Stock trailer brings people a lot of the same features of the Classic Bean at a reduced price. With this option, campers can enjoy the same award-winning structural design and interior amenities, while still using a scaled-back galley and electrical abilities. Learn more about the specific features of the Bean Stock teardrop trailer below!