Sometimes, when the "Great Outdoors" is calling your name, she fails to provide the perfect open road for you on which to travel. That's why we've developed The "Mean" Bean Teardrop Trailer—which incorporates several robust upgrades that make towing across difficult terrain more possible than ever—without sacrificing the style, detail, and craftsmanship that sets Bean Trailer apart from any of our competitors. The Mean Bean's construction invites you to treat it a little "meaner" than most: aside from the standard, seamless fiberglass shell that already makes any Bean trailer a teardrop standout, we've also powder-coated the fenders to make them durable enough to bear the brunt of your weight as you access your top rack. Don't worry: if you feel like you're ready to drift away, there's plenty of room—and a beckoning mattress—waiting for you inside the spacious cabin. The Mean Bean might be a fighting machine, but it sure isn't lean on comfort. 
LIMITED TIME PRICING STARTING AT: $18,950
INCLUDES THE FOLLOWING STANDARD FEATURES
4″ Queen foam mattress.
Interior walls with stain and abrasion wall coverings
Insulated ceiling with soft touch vinyl headliner
Upper cubby with LED push button down lighting & dual USB ports    
(4) Plastic laminated interior cabinet with and galley pass through
Trofast compatible shelving system
Dimmable recessed lighting in inviting warm tone 
Large cubby over cabinet doors 
(2) large drawers under cabinet drawers      
14″ roof vent
(4) floor-mounted D-rings
 Floor storage compartment with integrated lid
100 amp deep cycle AGM battery

Power converter

Shore power
(2) AC wall plugs with USB plugs (galley and cabin)
Solar power port
LED tail lights and illuminated side markers
License plate lighting
Powder coated steel tube frame with pitched torsion axle, tongue, fixed 8,000 lbs jack
15 1/2" of ground clearance
Safety chains
Removable 2" ball hitch coupler
2″ receiver
15" steel wheels with General AT tires
7 pin wiring harness
Drivers side-wall mounted spare tire

2 rear stabilizer jacks

Breakaway braking system pre-wired for electronic braking 
One piece fiberglass shell with marine grade colored gelcoat finish 
Colored sidewall, black endcap, white roof, and white hatch

Rugged black stand-on aluminum fenders with slip/scuff resistant finish, and round side marker

Front storage rack 
Aluminum battery box

(2) Side entry doors with integrated port window, circular shade, 

and screen doors

Passenger side large operational window

(2) Outdoor porch lights

Rear galley hatch with integrated lift and latching system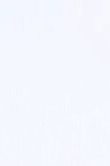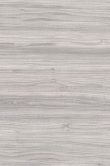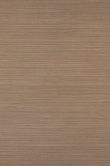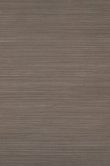 Morris Oak
($199 Upgrade)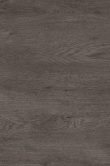 Custom Color
($1000 Upgrade)

TAKE YOUR BEAN TO THE NEXT LEVEL
Standard Mean Bean Galley
The standard galley on our Mean Bean camper gives you more options than most teardrop trailers, with an abundance of space, easy to clean surfaces, and excellent cooking amenities. The standard package includes the following features:
Partner Steel 2-burner stove (18" long)
Stainless steel sink
Counter made of stainless steel
Extra-strength backsplash
50-quart ice chest from Coleman Extreme
10-gallon water tank
Dome light mounted on the hatch
Paper towel dispenser mounted on the hatch
Two cabinet doors under the counter
2 sliding hard plastic doors
Stainless still edge trim
Cooler tray (powder coated for durability)
Cutting board insert (goes in the sink)
D-ring tie-downs
While the standard galley on the Mean Bean is a gold standard among teardrop trailers. You can take your adventure even further by upgrading your galley to include a variety of different features. Some key features of the galley upgrade are outlined below:
Upgraded Sink: The stainless steel sink on the upgraded version comes complete with a water tank, pump, and filter, which are in a cabinet below the sink.
Refrigerator Hookup: The upgraded Mean Bean galley is designed to accommodate the Norcold NRF 45 portable refrigerator & freezer, both in terms of size and hookups.
Upgraded Stove: The stove on the upgrade is more versatile, with a rack out table and tray and an additional 2 burner folding propane stove.
Standard Features: Obviously, all of the standard features of the Mean Bean galley are there when you purchase the galley upgrade!
NEW Bean There Tire Cover
Add this beautiful Bean There tire cover for your side mounted spare.
A favorite new upgrade amongst most owners. This table converts the cabin sleeping space into a relaxing dining and recreational room. 
Add  lighting to your cubby and attic space. With this option you'll create an even more of a  relaxing environment fit for movie nights,  great nights rest. 
For Bean owners with children and dogs, this detachable bunk is a great feature to add to provide additional sleeping space. It installs at the foot of Bean's queen size bed and  measures, 57.5 in x 22.5 in. 
These brackets are the key to be able to upgrade your trailer with most of our exterior options included on this list.  They are through-bolted to provide superior strength for options like storage racks, roof top tents, and awnings. 
Just got back from a hard day of adventuring? Sit back and relax (literally) with the upgraded upholstered backrest inside your Classic The inside of a Classic Bean.
With the heavy-duty roof ventilation fan and handheld remote, push hot air out or pull cool air in to regulate the temperature inside the cabin with ease.
Need more room for your favorite gear or camping goodies? Our roof rack provides a sturdy and highly customizable system that can be used to rig a canopy, rooftop tent, or even a road shower. Delight in all the luxuries without them getting in the way of precious teardrop trailer storage space.
Solar/Gravity Fed Road Shower
Enjoy the comfort of hot, pressurized water during your teardrop adventures. With 7 gallons this addition is like adding plumbing with instant and easy access to water wherever you go!
Get the best view of the mountains, lakefronts, or, sprawling landscapes right from the comfort of your teardrop trailer. With this upgraded front window, you'll create a modern style with an open view through the cabin.
Norcold NFR30
Fridge/Freezer
Whether you're reaching for a refreshing drink, a frozen treat, or meat for the grill, the NorCold Fridge and Freezer is your greatest camping ally. This ain't your average mini-fridge.
45 qt Fridge/Freezer
(Premium Galley Only)
Ever feel like you need more room in your fridge and freezer? We've got you covered. The powder-coated cooler and fridge rack on our Premium Galley package accommodates a larger 45-quart fridge and freezer. Your favorite camp cooking goodies won't ever have to fight for space again.
Adventuring on rough terrain? The Bean rock slider upgrade provides serious protection for your teardrop trailer. Made of highly durable material, our rock sliders save the under-edge of your trailer's body. Keep your trailer looking pristine for many miles to come.
Whether you're caravanning through the road less traveled or relaxing at an established campground, trusty power sources are a must for most. Charge your gadgets and more with the LionEnergy Safari UT Lithium-ion 1300 battery.
NEW Instant Hot Water System
Freshen up and bring the luxury of a shower on the road with you. Instantly heat water from our 19 gallon water tank to use with your galley's faucet or the  quick connect shower head. 
The front lockers provide additional storage space that is easy to utilize. They are secured with key locks and each have interior clothes hooks for items like backpacks, jackets, muddy boots, etc. 
Keep your trailer's interior temperature cozy, even if you're adventuring in the middle of winter. With the upgraded Truma Varioheat, take advantage of traveling around with your Classic Bean no matter the season or weather conditions.
Of course, every Bean Teardrop Trailer is built with ample space and comfortable sleep in mind, but how should you sleep multiple friends or family members? Easy. Travel smart with the rooftop tent upgrade. Because when it comes to adventure, we believe in the "more the merrier" principle.

DRY WEIGHT: 1800 LBS | TONGUE WEIGHT: 200LBS
 CONFIGURE YOUR
TRAILER ONLINE