 Get away where others can't
LIMITED TIME PRICING STARTING AT: $19,950
INCLUDES THE FOLLOWING STANDARD FEATURES
4″ Queen foam mattress.
Interior walls with stain and abrasion wall coverings
Insulated ceiling with soft touch vinyl headliner      
Upper cubby with LED push button down lighting & dual USB ports      
(4) Plastic laminated Interior cabinet with and galley pass through
Trofast compatible shelving system
Dimmable recessed lighting in inviting warm tone 
Large cubby over cabinet doors
(2) large drawer under cabinet drawers      
14″ roof vent
(4) floor-mounted D-rings
Floor storage compartment with integrated lid
Deep cycle battery in box (front)
Power converter
Shore power
(2) AC wall plugs with USB plugs (galley and cabin)
Solar power port
LED tail lights and illuminated side markers
License plate lighting
Powder coated steel tube frame with Timbren 3500 HD axleless suspension
Max Coupler Fully Articulating Hitch
Safety chains
2″ receiver
15" steel wheels with General AT tires
7 pin wiring harness
Front mounted full-size spare
2 rear stabilizer jacks
Breakaway braking system pre-wired for electronic braking
One piece fiberglass shell with marine grade colored gelcoat finish (white)
Rugged stand-on aluminum fenders with slip/scuff resistant finish, round side marker.
Front storage rack (for generator, fire wood, etc.)
Aluminum battery box
Curbside door with integrated port window, circular shade
Driver side large operational window
(2) porch lights
Rear galley hatch with integrated lift and latching system
STANDARD FEATURES +

TIMBREN AXLE-LESS SUSPENSION
"For the road less traveled. For those seeking to take Bean farther than ever before."
Timbren's Axle-Less trailer suspension system is a great alternative to torsion axles. While both systems allow either side of the trailer's suspension to operate independently, only Axle-Less suspensions are actually separate units. Torsion axles still require a bar that spans the bottom of your trailer, whereas Timbren's system eliminates the need for a thru axle – giving you the same amount of ground clearance from the front of your trailer to the rear. Axle-Less suspensions operate in a smoother, less stressful manner than torsion axles. Torsion axles use a twisting motion, where the bar inside the axle tube rolls against rubber cords or a rubber wall to create compression and resistance. The up-and-down motion of the main spring and the side-to-side motion of the rebound spring in Timbren's Axle-Less suspension work together to provide smooth and consistent compression.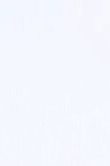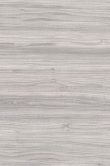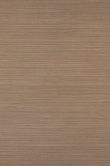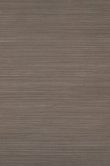 Morris Oak
($199 Upgrade)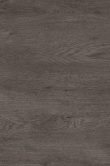 TAKE YOUR BEAN TO THE NEXT LEVEL
Never fear, ingenious lighting is here. With the interior accent lighting upgrade, you'll be able to see the beauty of the interior of your cabin even in the darkest of camping spots. Our lights are designed to not attract unwanted pests or disturb your camping neighbors.
Just got back from a hard day of adventuring? Sit back and relax (literally) with the upgraded upholstered backrest inside your Classic The inside of a Classic Bean.
Open your cabin space up with the addition of this window. Enjoy the many sites and vistas to their full potential. You'll have a clear view of the possible adventures awaiting you.
With the heavy-duty roof ventilation fan and handheld remote, push hot air out or pull cool air in to regulate the temperature inside the cabin with ease.
Need more room for your favorite gear or camping goodies? Our roof rack provides a sturdy and highly customizable system that can be used to rig a canopy, rooftop tent, or even a road shower. Delight in all the luxuries without them getting in the way of precious teardrop trailer storage space.
Norcold NFR30
Fridge/Freezer
Whether you're reaching for a refreshing drink, a frozen treat, or meat for the grill, the NorCold Fridge and Freezer is your greatest camping ally. This ain't your average mini-fridge.
45 qt Fridge/Freezer (Premium Galley Only)
Ever feel like you need more room in your fridge and freezer? We've got you covered. The powder-coated cooler and fridge rack on our Premium Galley package accommodates a larger 45-quart fridge and freezer. Your favorite camp cooking goodies won't ever have to fight for space again.
Adventuring on rough terrain? The Bean rock slider upgrade provides serious protection for your teardrop trailer. Made of highly durable material, our rock sliders save the under-edge of your trailer's body. Keep your trailer looking pristine for many miles to come.
Whether you're caravanning through the road less traveled or relaxing at an established campground, trusty power sources are a must for most. Charge your gadgets and more with the LionEnergy Safari UT Lithium-ion 1300 battery.
Keep your trailer's interior temperature comfortable, even if you're adventuring in the middle of winter. With the upgraded Truma Varioheat, take advantage of traveling around with your Classic Bean no matter the season or weather conditions.
Of course, every Bean Teardrop Trailer is built with ample space and comfortable sleep in mind, but how should you sleep multiple friends or family members? Easy. Travel smart with the rooftop tent upgrade. Because when it comes to adventure, we believe in the "more the merrier" principle.
For Bean owners with families, this end of bed bunk option is a great option to expand your sleeping capacity.  This bunk measures, 57.5 in x 22.5 in 
A favorite new upgrade amongst most owners. This table converts the cabin sleeping space into a relaxing dining and recreational room. 
NEW Bean There Tire Cover
Add this beautiful Bean There tire cover for your side mounted spare.
Get the best view of the mountains, lakefronts, or, sprawling landscapes right from the comfort of your teardrop trailer. With this upgraded front window, you'll create a modern style with an open view through the cabin.
DRY WEIGHT: 1950 LBS | TONGUE WEIGHT: 220LBS
CONFIGURE YOUR
TRAILER ONLINE