READY TO START YOUR NEXT ADVENTURE?


See a Bean Trailer on the road or through social media that you love, but aren't sure what custom build will fit your needs? Feel free to give our team of builders a call. We know the ends and outs of standard features as well as how best to add some extra oomph to your dream trailer.
Need a Bean Trailer representative to contact you? No problem. Fill out our contact form and we'll get back to you shortly. Ask us questions, get some insight, and see how a Bean can be a life-changer for you. 
Ready to see your custom trailer come to life right before your eyes? Use our Bean Trailer Builder to try out different models and model options. With nearly endless combinations, a truly customized trailer is mere clicks away. Finished building and ready to make your digital trailer a reality? Cool Beans! At the end of your build experience, simply choose whether you'd like to have a Bean Trailer representative email or call you directly, or feel free to contact us as your schedule sees fit.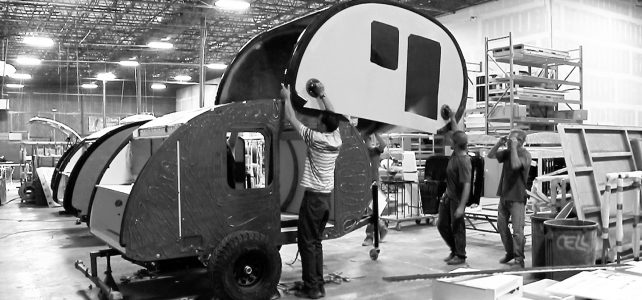 With a custom Bean Teardrop Trailer, you'll be ready to take on the call of the wild.