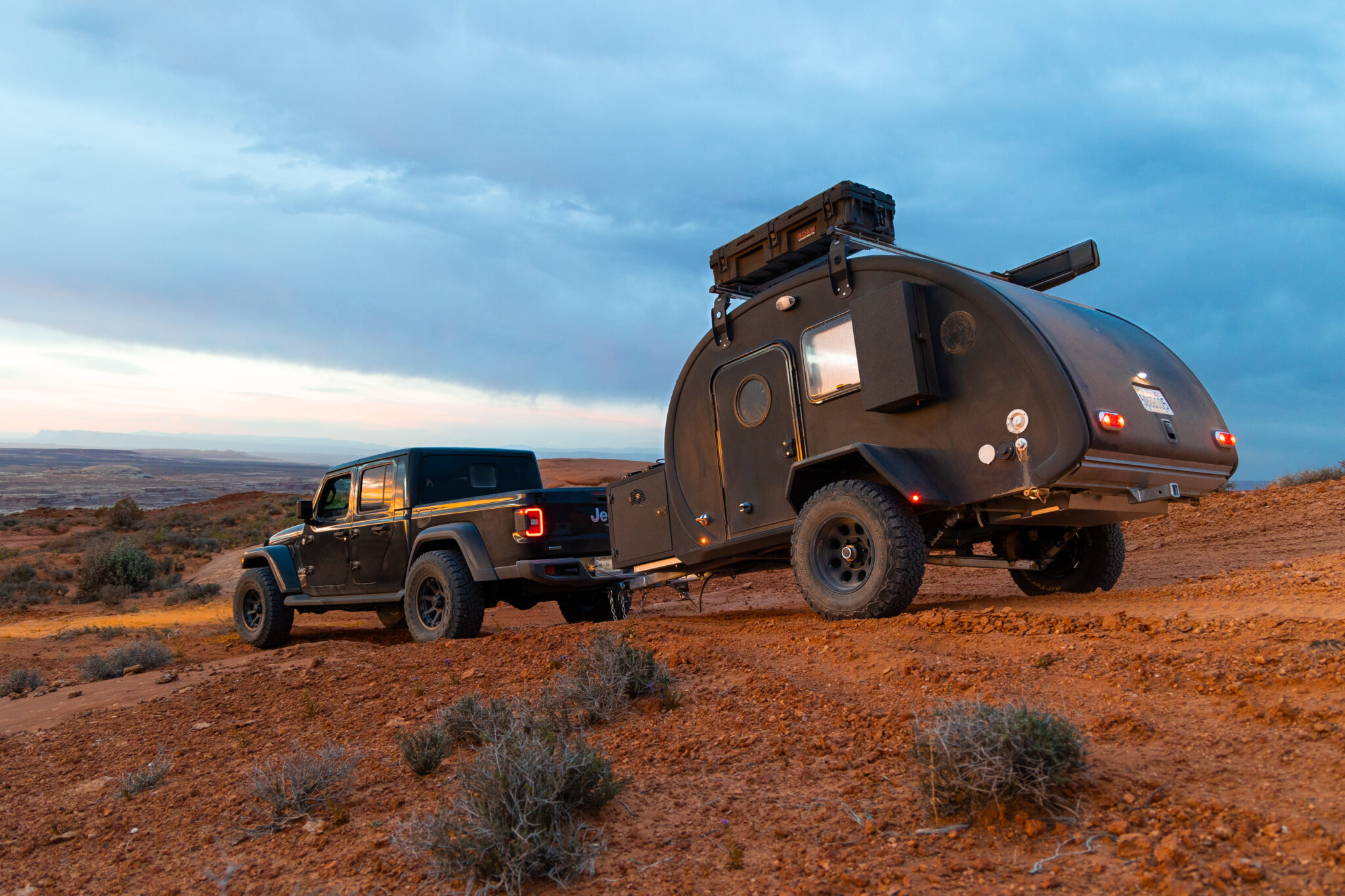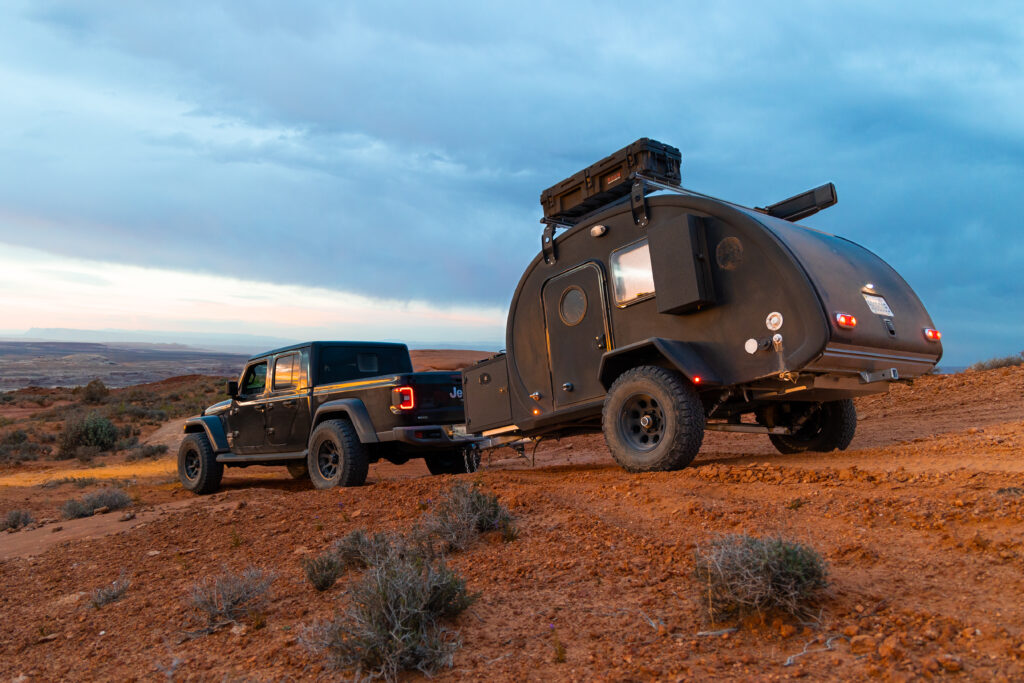 Everyone camps differently, but many have looked to teardrop trailers, conversion vans, or alternative overlanding setups to get off the ground, increase sleeping comfort, and increase mobility on the trails. Each setup has a fair share of pros and cons but if you follow Bean Trailer, you're probably aware we consistently release new thoughtful upgrades and options for our trailers that improve experiences for our trailer owners. Staying consistent with this theme in 2022, we're excited to share our biggest announcement yet. Starting today, our Cloud Suspension System is now available on our Black Bean Trailer Models!
Years ago you might have been able to abruptly pack the car up late on a Friday and head out to a local state or national park and have an enjoyable experience. While this is still true in some regions, in the West and at many popular parks across the US, you better have scheduled your trip far in advance to avoid over crowding and booked-out campgrounds. Many RVers are frustrated by the competition for sites which has forced them to significantly change the way they camp. A primary solution for this is to tow an off-road ready camper model like Bean where you'll be able to escape the crowds, travel to sites off the beaten path, and continue to enjoy deeply unique travel experiences (many of the sites assessable to a Bean teardrop trailer are impossible to access for many traditional RV campers). As an upgrade from our Timbren Independent Suspension, our new Independent Trailing Arm Bag Suspension system prepares you to do just that with greater control and safety. Powered by the Quick Shot Airlift Dual Path System, the Cloud Suspension is independently adjustable but its primary utility comes from it's up and down positions. When the Cloud Suspension is in the highest position (Off-Road mode), and paired with Black Bean's 33 inch tire option, this setup creates 23 inches of ground clearance and substantially reduces vibrations from dirt roads and ruts and improves your ability to go where others cannot. In the lowest position (Basecamp mode), Black Bean has 18 inches of ground clearance. This setting still provides a smooth ride but is perfect for leveling your trailer at your campsite and creating excellent ergonomics for cooking in Bean's galley or getting in or out of the trailer.
Unlike any teardrop trailer before, Bean combined with the brand new Cloud Suspension System will allow users the ultimate off-road utility, durability, and functionality. Explore anywhere from mountain roads, rocky backcountry trails and even sand dunes. New campers are flooding the RV lifestyle but according to the annual North American Camping Report 1 in 5 were unhappy about their outing. At Bean Trailer, we strive towards improving those experiences and providing the tools and gear necessary for an excellent time in the outdoors. All of our trailer models are built for camping away from crowds and RV parks, they're convenient, simple, and allow for spontaneous stress free travel. We're especially proud to bring the luxury of the new Cloud Suspension system into our feature lineup! At Bean Trailer, we build industry leading off-road trailers built for longevity and whatever the road throws at you.
If you have any questions about Bean Trailer or small campers, give us a call at 844-770-7036. We'd be happy to help!
Contact Bean Trailer today to get started building your dream trailer.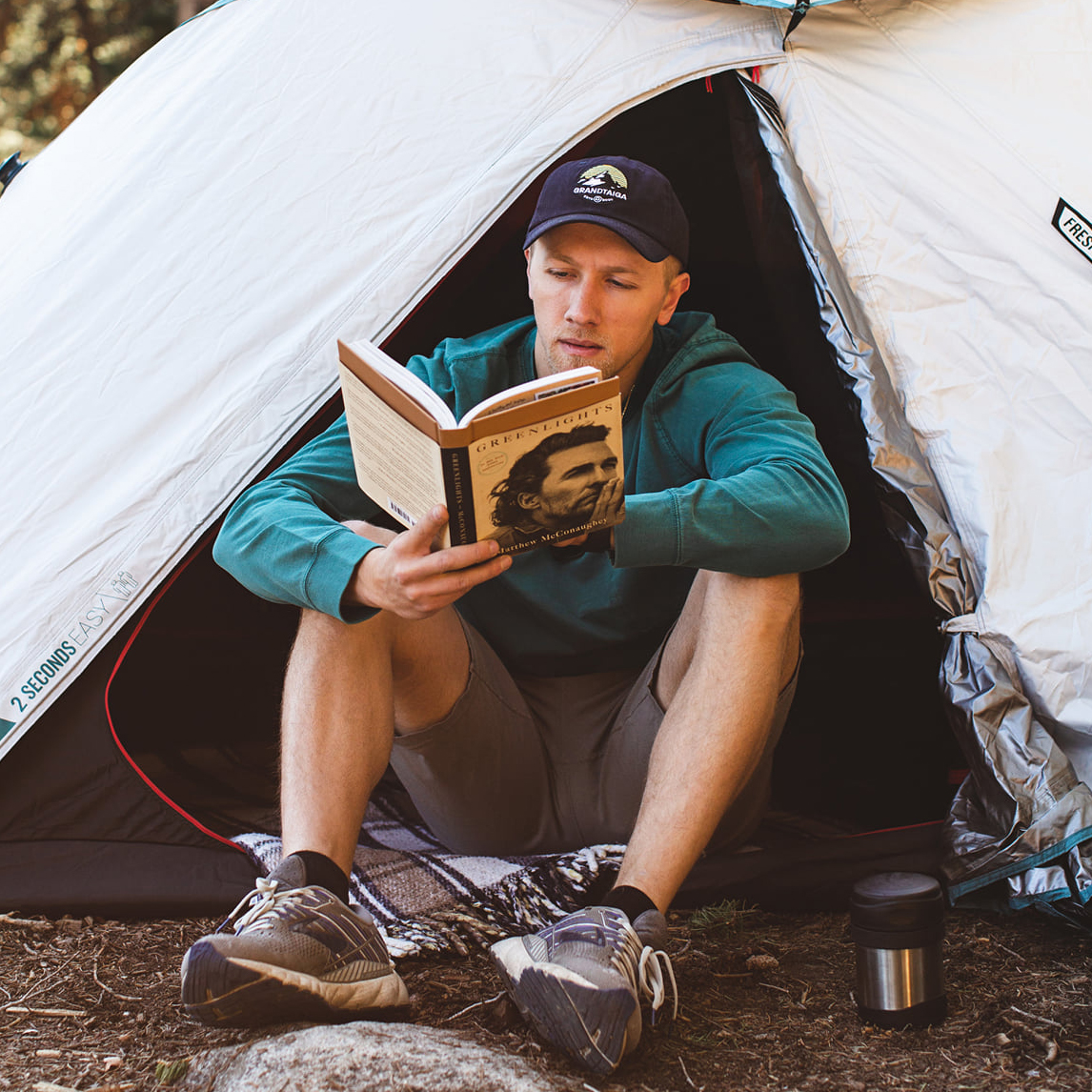 Nick lives a "can do" lifestyle, with a deep passion for exploration, and curious living. His goal has always been to encourage everyone to get outside, live healthier, and walk lighter on our feet.