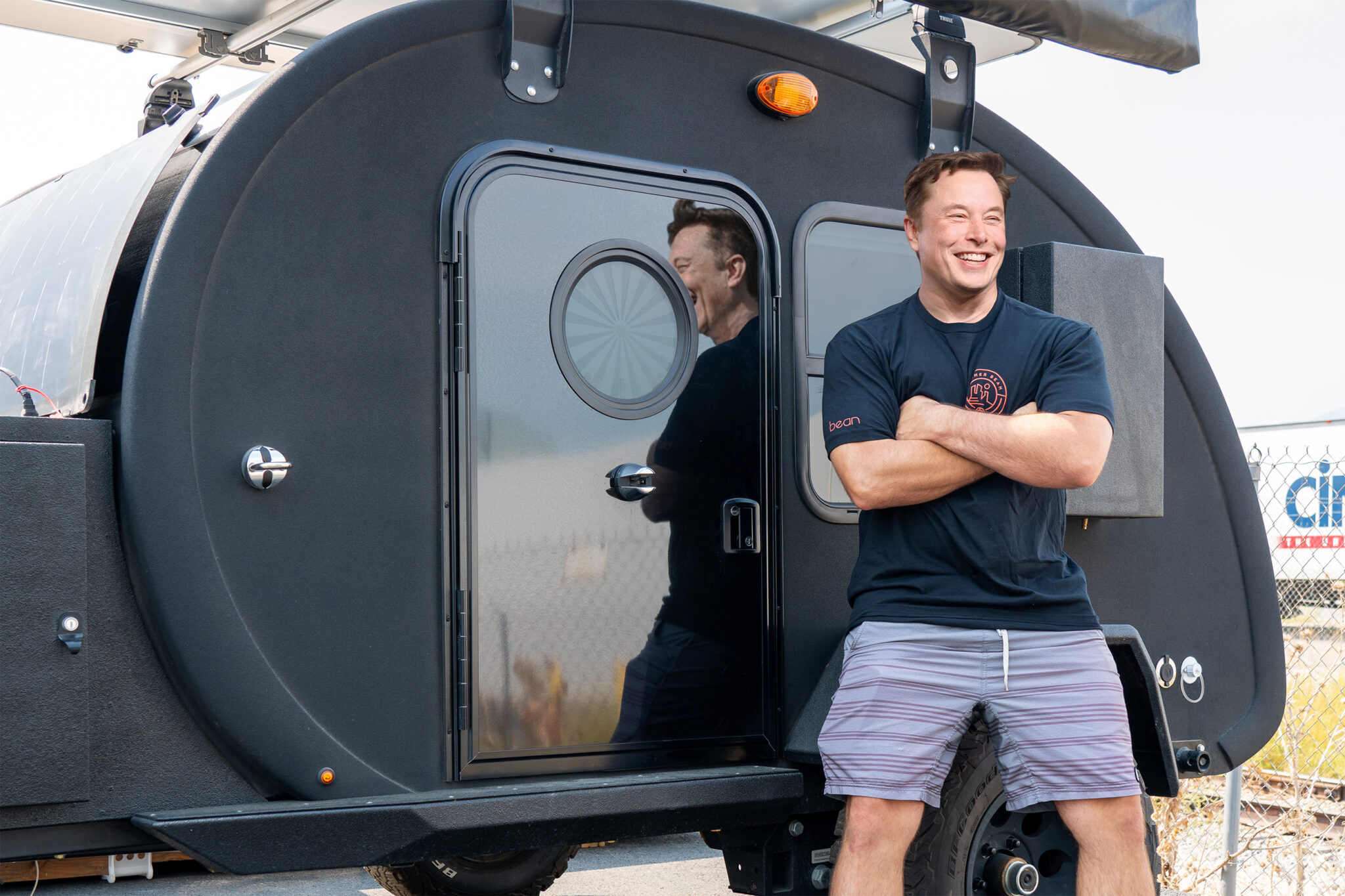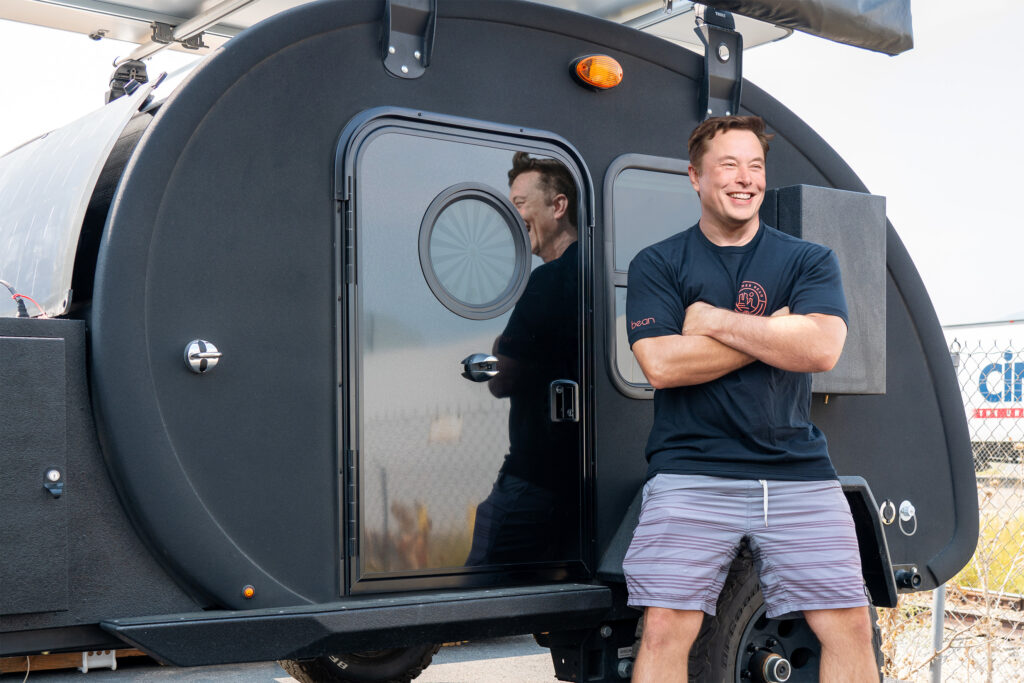 Elon Musk, the richest man in the world, is rumored to be moving into a simple teardrop trailer, Black Bean by Bean Trailer. This continues his trend of simplification and divesting himself of homes and personal assets that detract from his primary businesses, Tesla and SpaceX.
Mr. Musk's primary residence has been a 375 ft modular mini home in Boca Chica, Texas close to SpaceX. The move to a Bean Trailer is driven by the need to further streamline his life and leverage his commute between SpaceX and Tesla facilities under construction in Austin, Texas. Elon will travel between those facilities towing the aerodynamic Black Bean with a self-driving Tesla Model X. The small camper features a refined sleeping pod that is surprisingly spacious and allows him to relax at his facilities. The simple but efficient galley in the trailer will allow him to host meetings in the great outdoors that inspire continued innovation. Elon loves the modular expansion of Bean with the ability to dock a secondary sleeping pod and jettison it when not in use.
Coincidently, the size, materials and ergonomics of the Bean cabin are remarkably like the private sleeping pods under development for the forthcoming Starship missions. It is speculated that part of Elon Musk's motivation for moving into a Bean Trailer is to begin the acclimation process for his stated travel to Mars.
Bean Trailer was surprised and ecstatic when contacted by the Baked Bean Network to comment on the rumor. Mark Harling, founder, and CEO of Bean stated, "Can you believe this?" He also noted that he had recently been called 'the Elon Musk of the Trailer Industry' by Drew Hansen of Playing with Sticks, a respected influencer in the teardrop trailer space.
Representatives for Mr. Musk would not confirm or deny the rumors of the move into Bean. Their only response was "really…?" when told of the Harling comparison to Musk.
We don't know when and if Elon will begin living in a Bean Trailer, but it is rumored that he could start living in it as early as today, April 1st, April Fool's Day.
Try our 2D Trailer Configurator & Pricing Tool today to get started building your dream trailer.
If you have any questions about Bean Trailer or small campers, please give us a call at 844-770-7036. We'd be happy to help!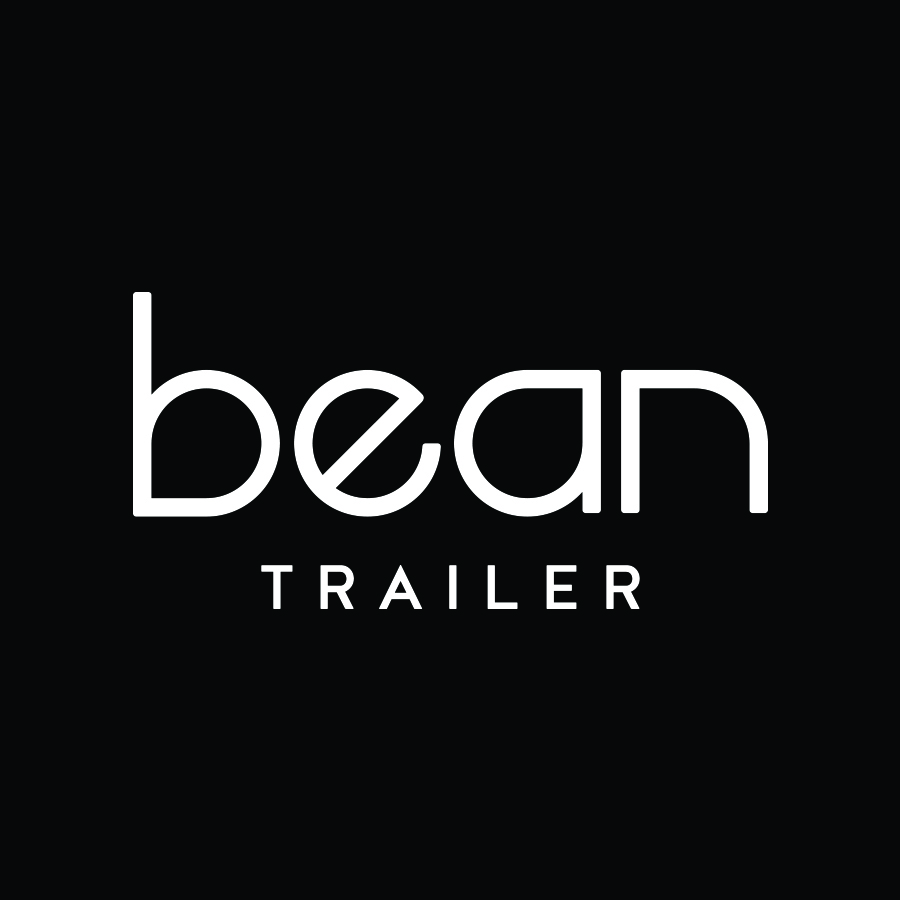 Off-road trailers built for the modern explorer. Inspired by a classic teardrop trailer design with improved construction for long term durability. We provide personalized camper options to all of our customers. Come see us in Salt Lake City!