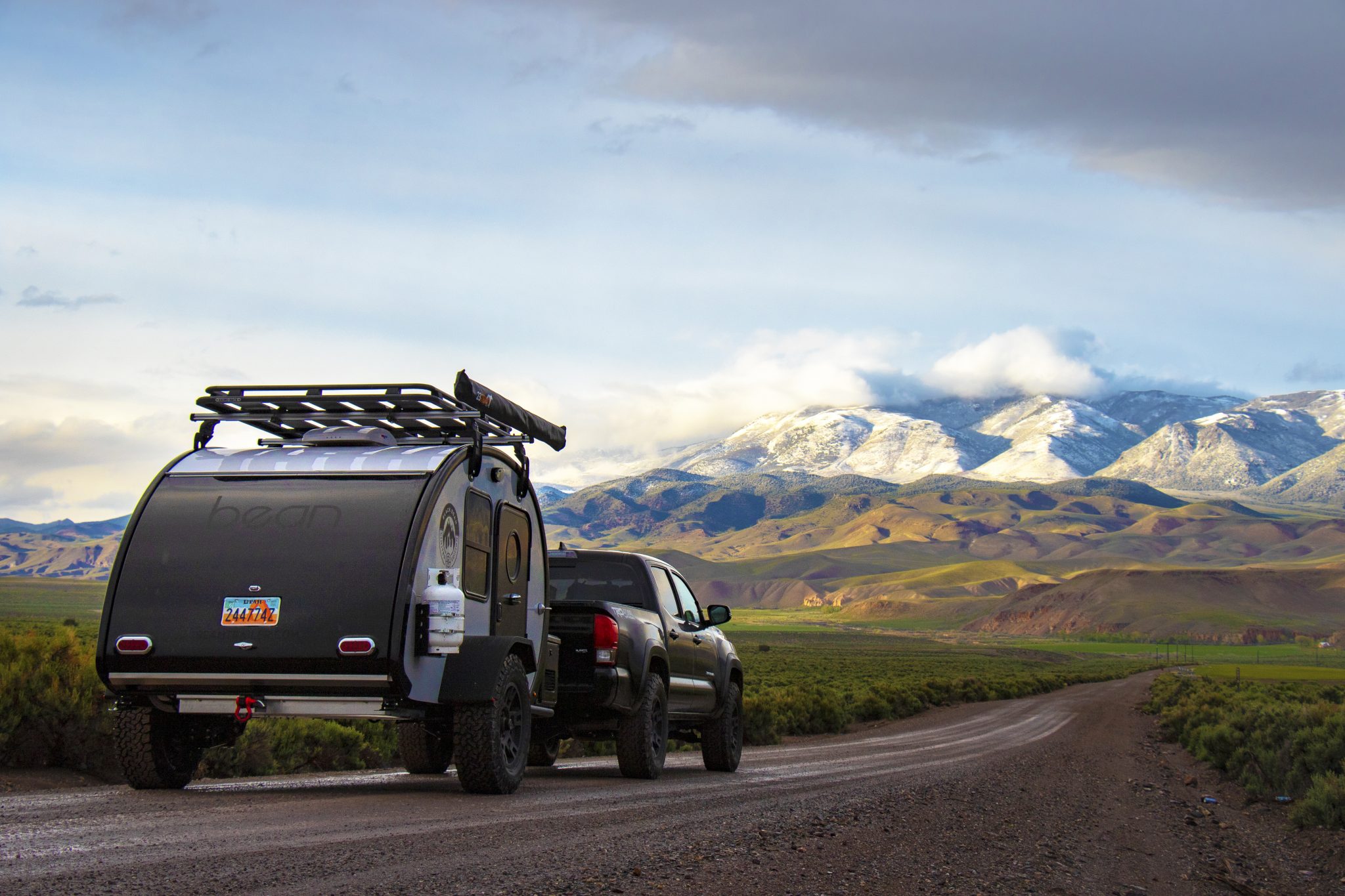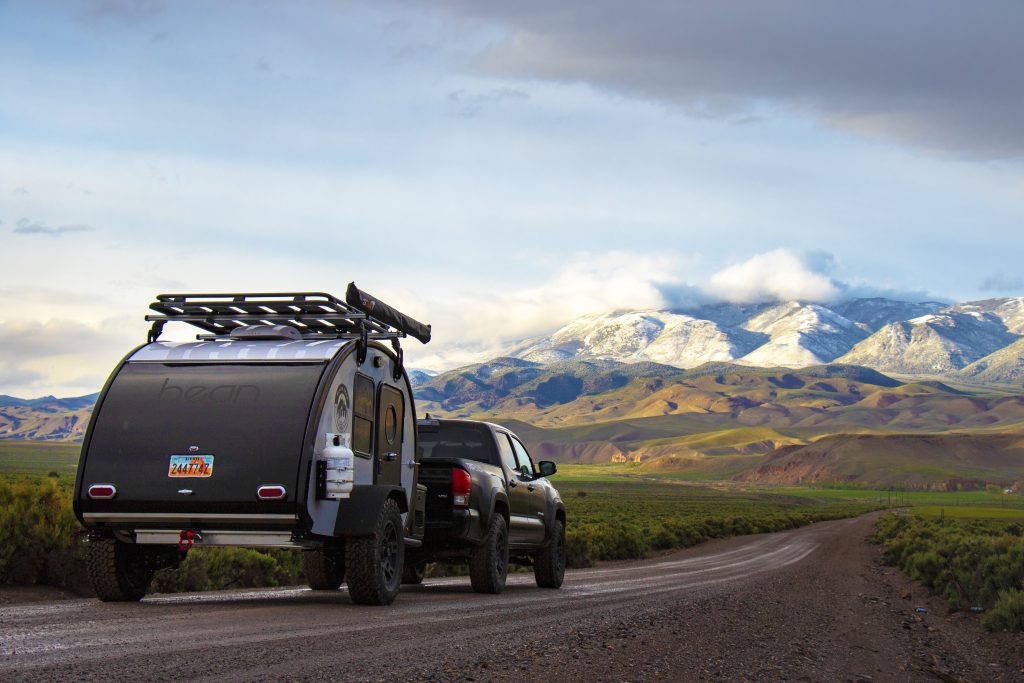 Armored vehicles, wheels big enough to crush houses, dirt roads and big engines. Is it the end of the world? No, it's just the Overland Expo and this is the normal way of life for these counter-societal vagabonds. We've all heard about, dreamed of or maybe even currently working up the courage to join the #vanlife movement. Turns out, this growing trend in the United States to leave your material possessions behind to lead a life of freedom and adventure is also spearheading the subculture called Overlanding. It wasn't a big enough leap for these noble freedom fighters to be able to travel anywhere on a whim because having infinite options is the name of the game in 2019. Thus propelling the desire to convert our van's and campers into Mad Max off-roading machines from hell. Said otherwise, the campers and vehicles at this expo were highly engineered clever utility travel options for outdoor enthusiasts alike. So how does Bean Trailer stack up?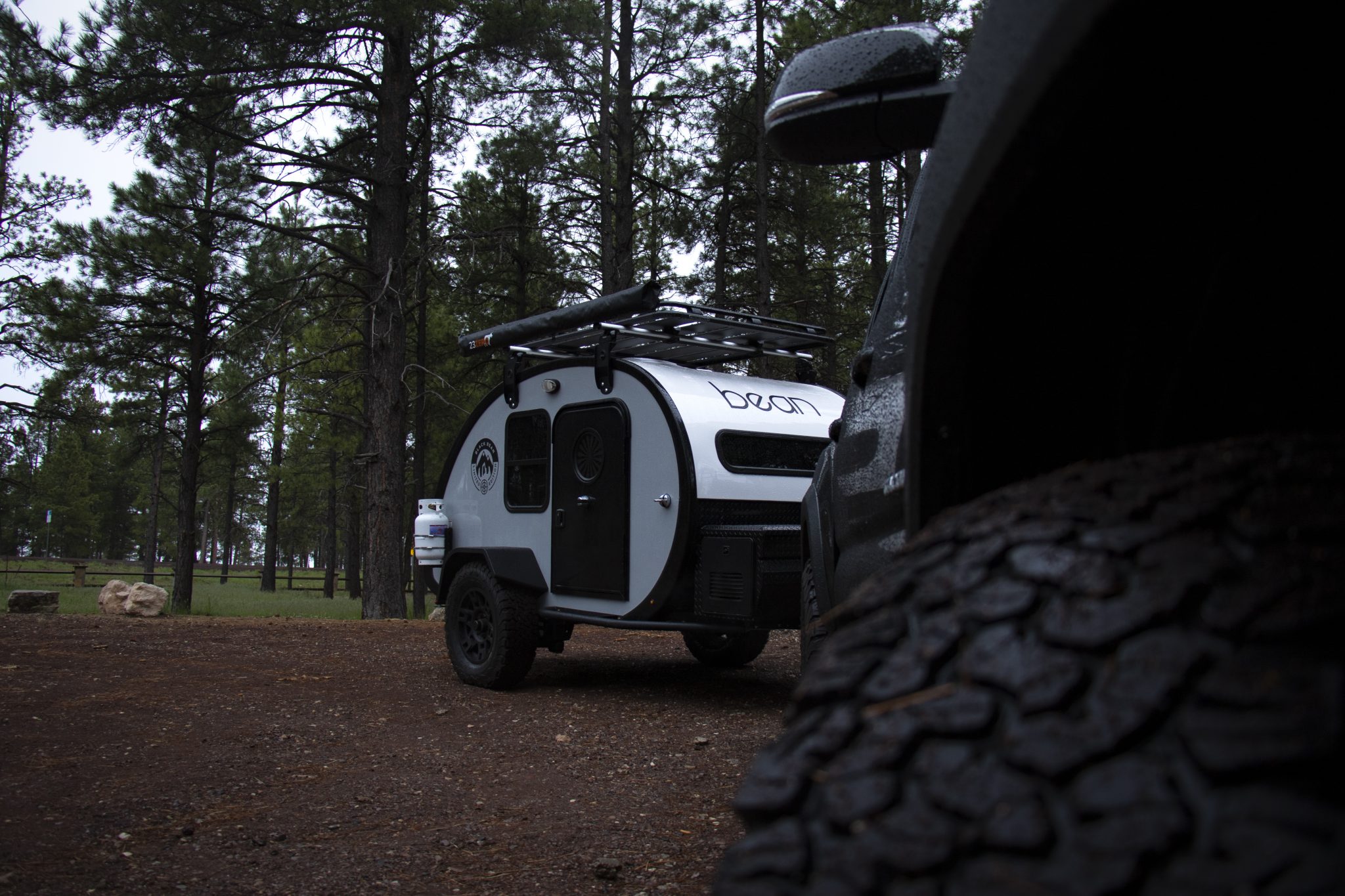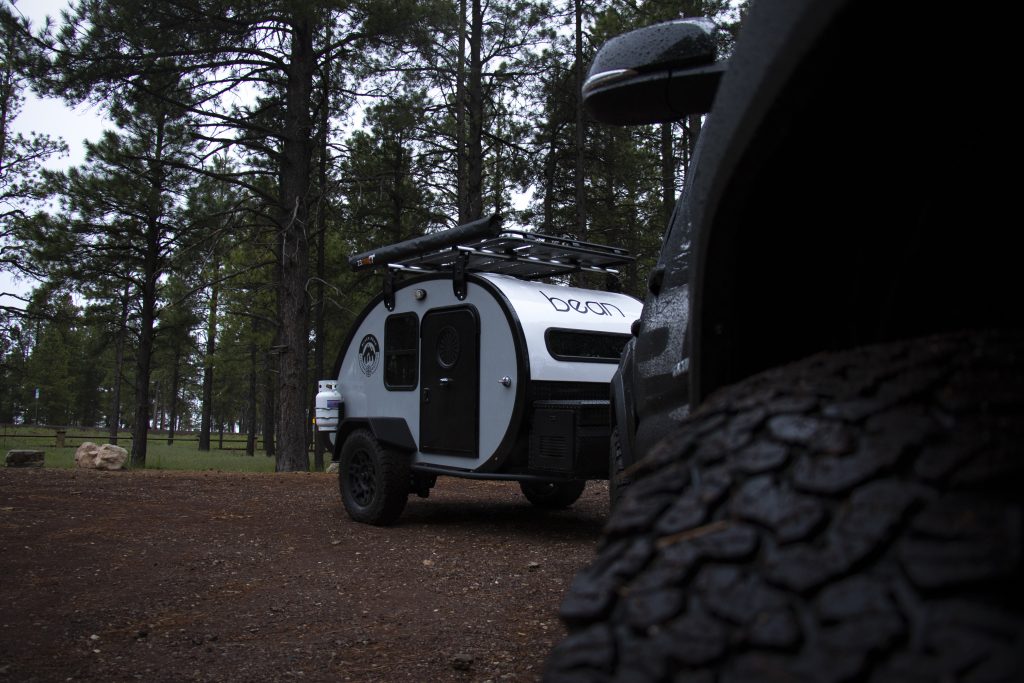 I'd like to invite you into the world of Black Bean. Bean Trailer's Limited Edition teardrop model built specifically for this years event. If you've been following the growth of Bean Trailer, you might know the company has four models of teardrop trailers, Bean Stock, Classic Bean, Mean Bean, and Meaner Bean of course increasing in off-road capability from left to right. Unmistakably, Black Bean was built to be the titan of the lineup with a host of new convenient features; and it might just be the most overland ready teardrop of all time.
The first major upgrade on this model is the built in Truma Aquago Instant Hot Water system paired with a 24 gallon water tank. For double the convenience this arrangement works alongside the front end shower and also is plumbed to the sink in Bean's rear galley (kitchen). Another useful upgrade is the set of Lithium 150 Amp batteries wired in parallel and rigged to 1000 watt inverter. With this in place and with the simple push of a button you can draw power from Bean's interior and exterior 12-volt outlets without having to hook up the trailer to shore power. Simply put, the Black Bean is erasing the value of a campground and you'll be free to roam off the grid for extended periods of time. Another component worth mentioning is Black Bean's Truma Veiro Silent Heat. While other models offer this option, it's yet another impressive installation in Black Bean's toolkit. Moving onto the exterior you'll find black step/deflector bars, matching stand-on Linex fenders, and a sleek diamond plate front storage box. With all of these installed beside each other they make for a fun and easy step latter to access the Rhino Rack Pioneer Platform. Continuing the aesthetic, Black Bean has a limited edition features like the custom molded black hatch, metal brushed black cabinets, and signature badge. The utility and essence of a teardrop trailer in this category can certainly be lost in the details so akin to the Overland Expo, we recommend seeing it with your own eyes.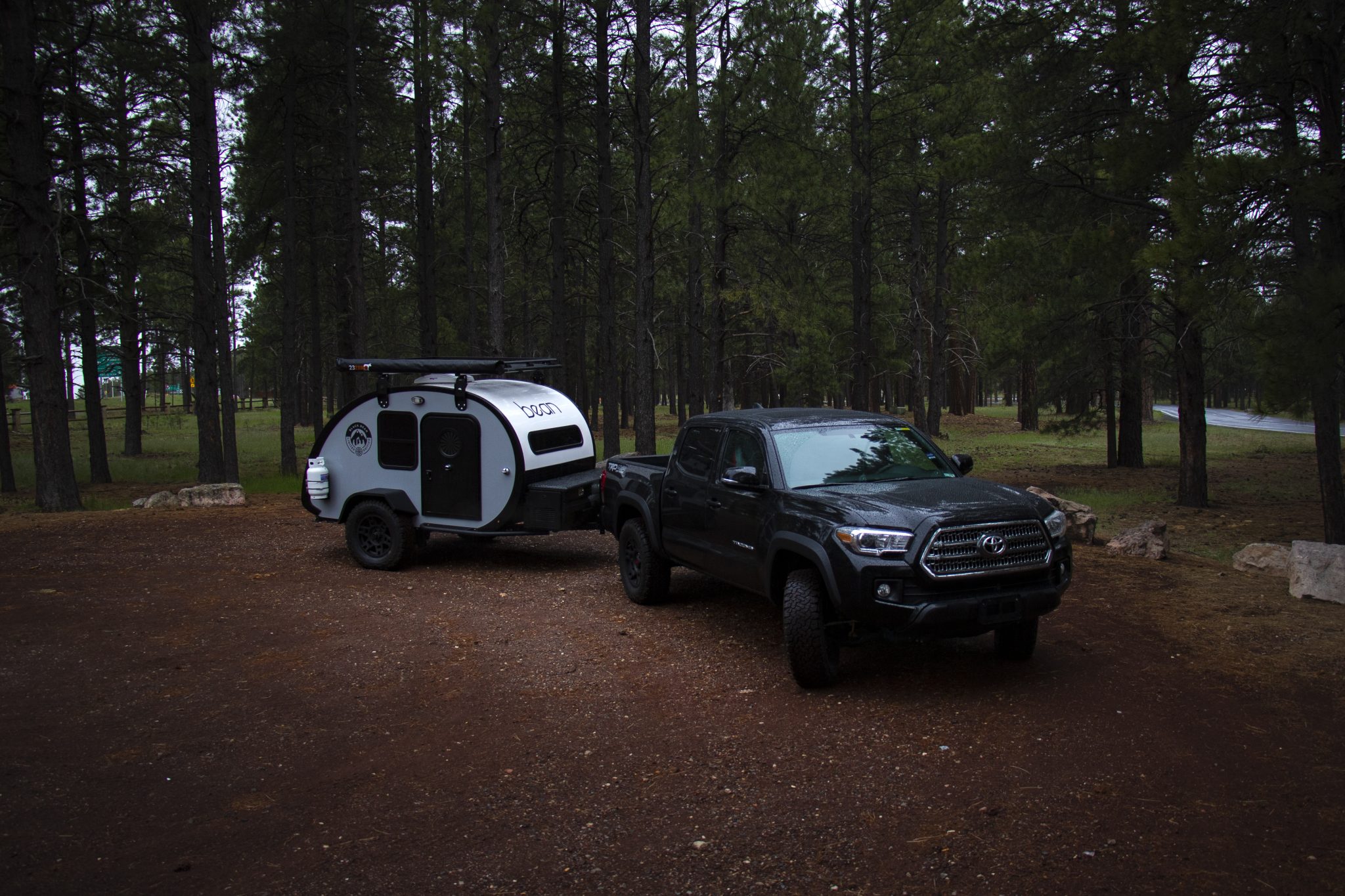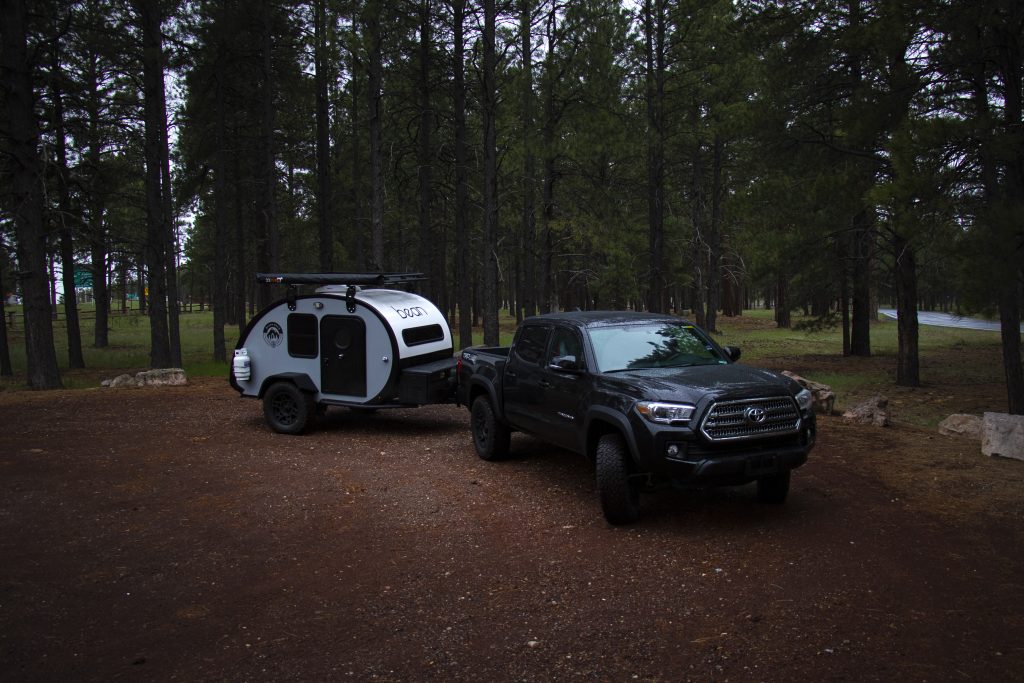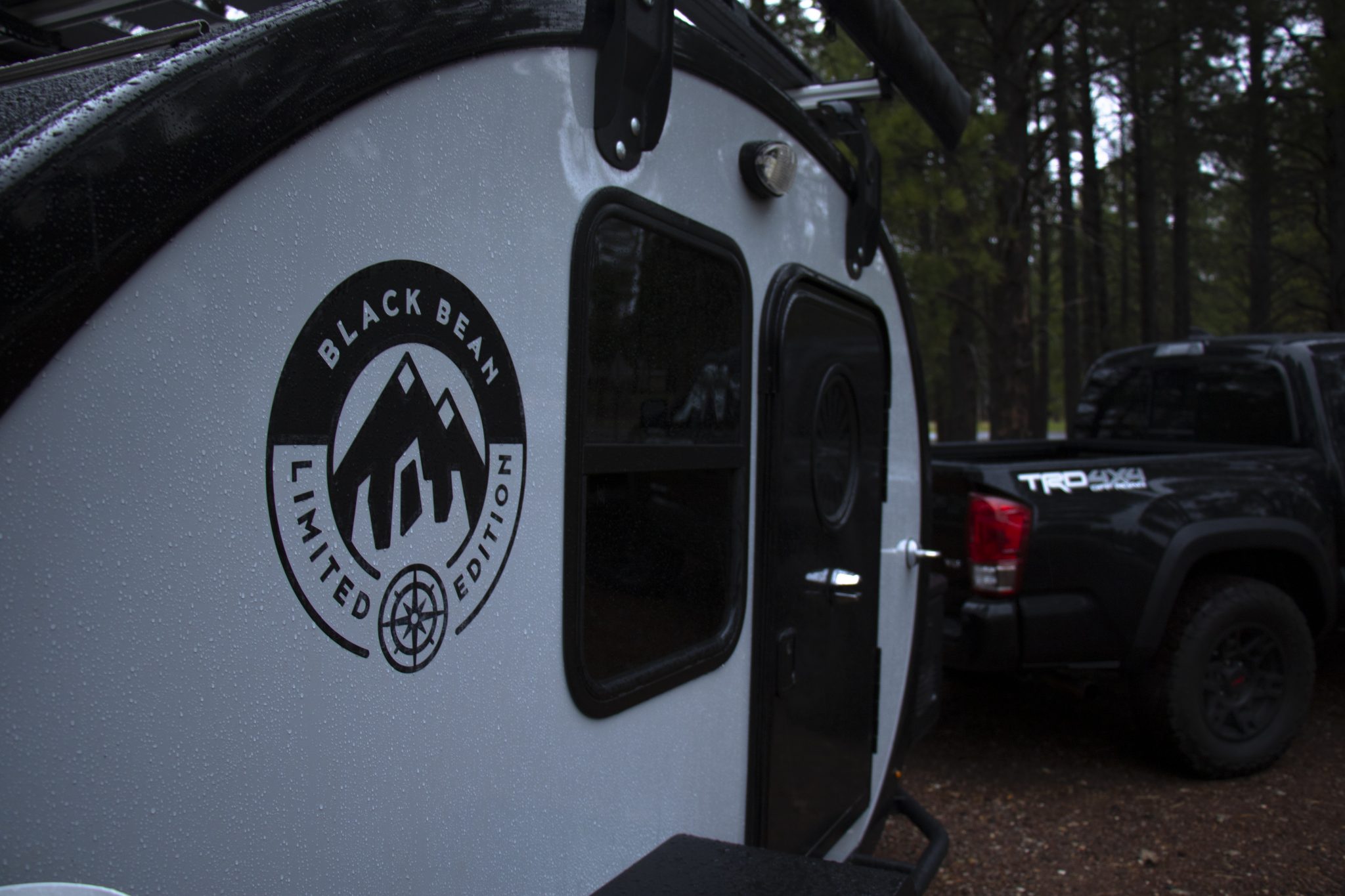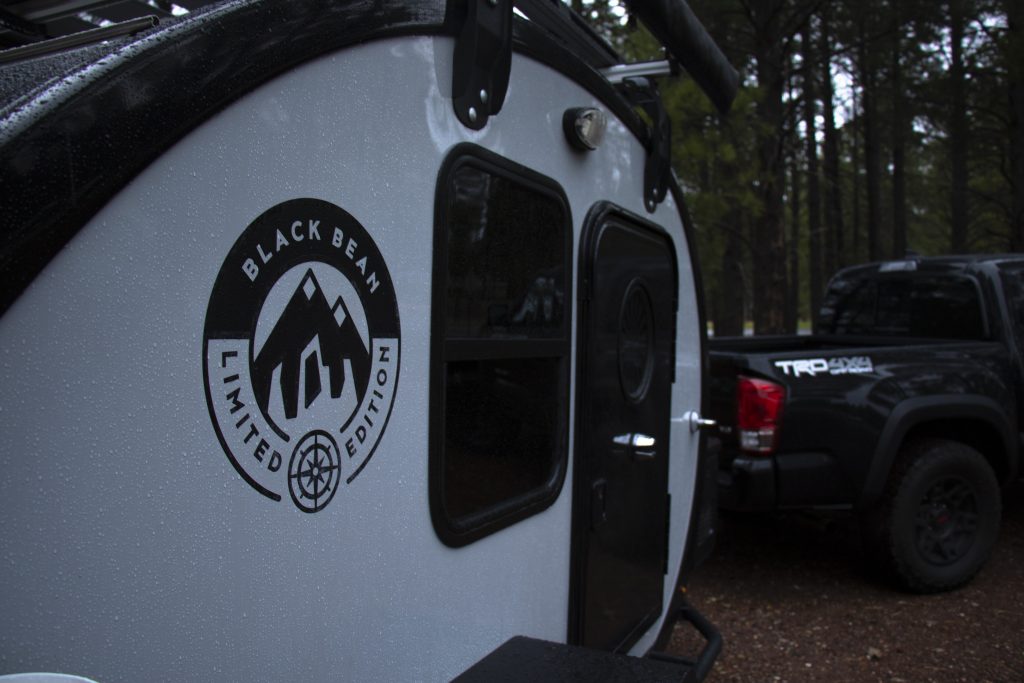 The growing van life, teardrop life, tiny house, and overlanding community is a kindred culture to be admired and followed. The concept of leaving it all behind and pursuing a life on the road is nothing new but what's curious about it is the shift in how we all interpret it. You no longer have to be a gypsy transient. Today you might be a digital nomad or a successful businessman with little regard for traditional material values. The point is, no ones asking you to go all in, but I think it's obvious the culture sees a huge benefit in investing in products that will get you to spend time outdoors faster and easier than ever before. The feeling of freedom is of the purest emotional releases and once you get a taste of it humans will do anything to hold on tight. Black Bean is the accumulation of Freedom.
Enjoy our Black Bean video Walk-through or browse through our gallery below for a closer look at this one of a kind teardrop trailer.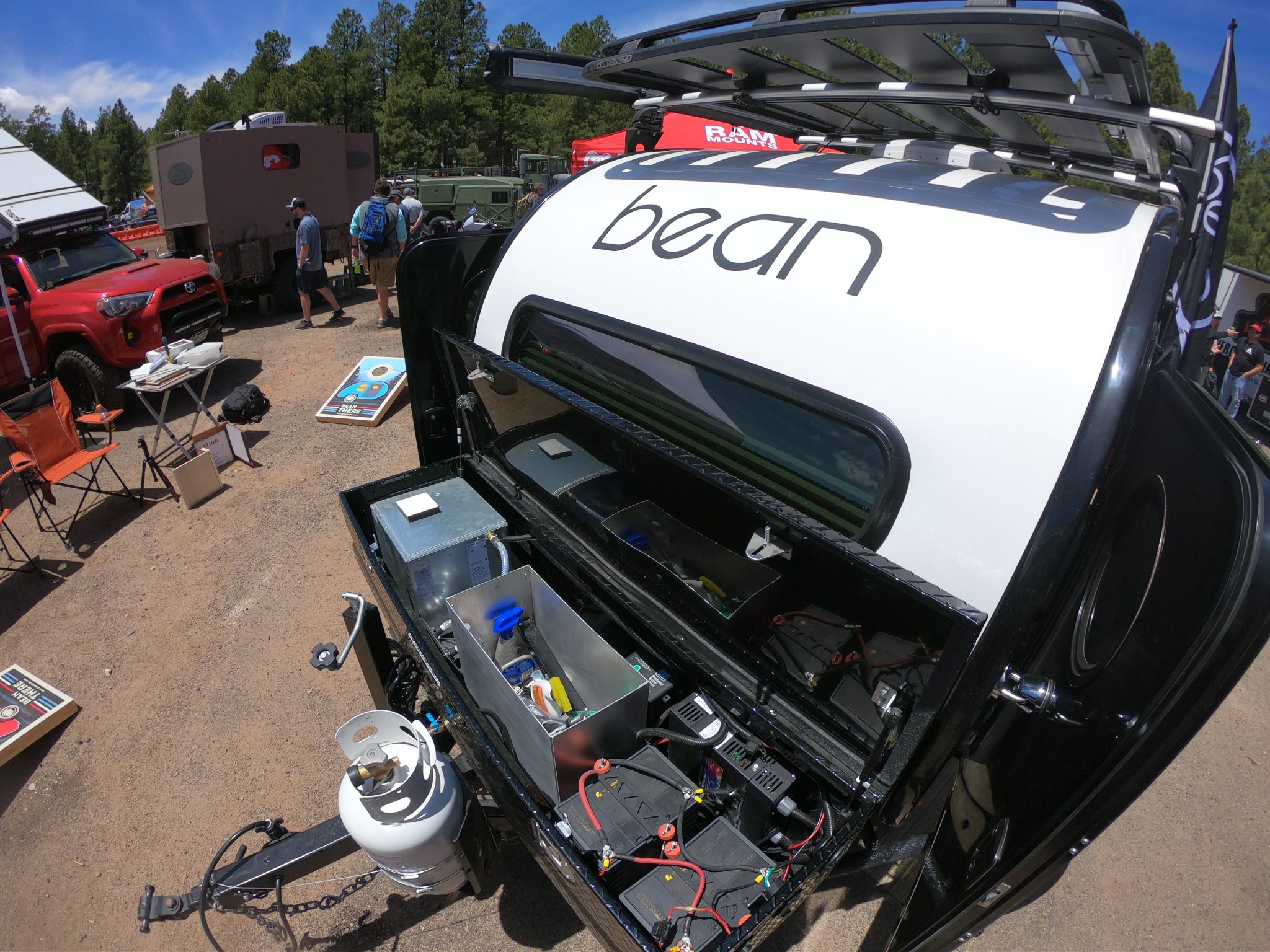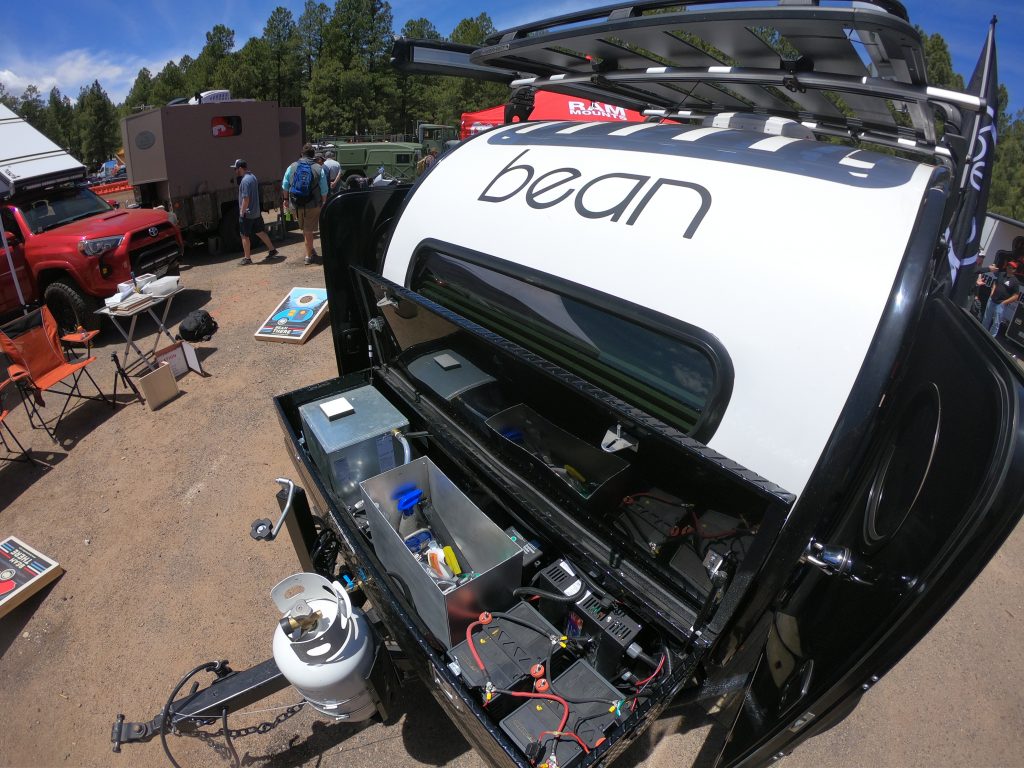 #teardrop#teardroptrailer#traveltrailer#beantrailer#blackbean#overlandexpo#overlanding#vanlife#roadlife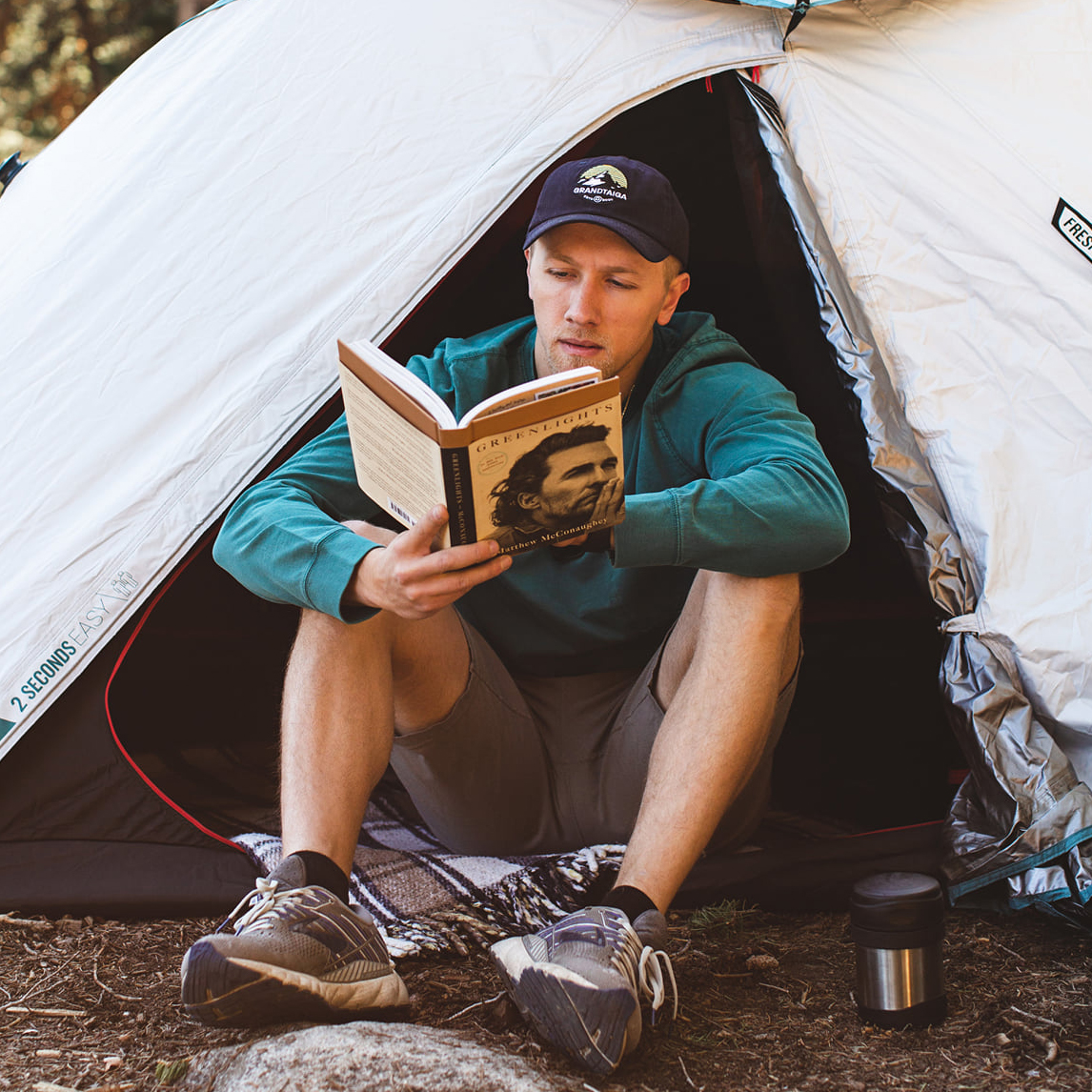 Nick lives a "can do" lifestyle, with a deep passion for exploration, and curious living. His goal has always been to encourage everyone to get outside, live healthier, and walk lighter on our feet.