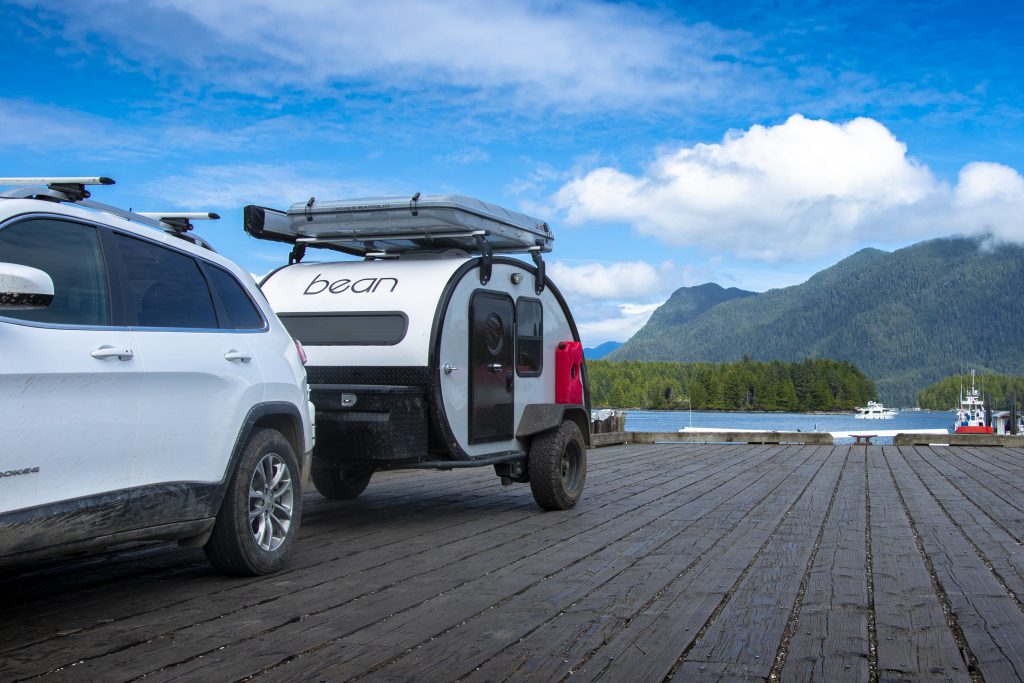 As Baby Boomers settle into retirement and Millennials continue to take traveling to new extremes, there's no doubt teardrop trailer's are catching the eye of these soon to be road-tripper's and are making a huge comeback! Off into the great outdoors we go! You might be the young couple looking for a new ways to explore on the weekends, the middle aged family that needs a highly-efficient and a low-hassle escape with (or from) the kids, or recent retirees hoping to cultivate a new life infused with travel. You start scouring the internet for the best camper options and quickly find out there are far more models online than anticipated and far more features you've never thought about before. Fortunately, one of our motto's at Bean is to keep it simple, so we've went ahead and did the research for you by compiling two of the most important aspects consumers's should look for in a trailer, construction and comfort. At the same price point as other top tier brands, Bean's fiberglass construction is far superior to our competitors. Bean Trailer currently has trailer's for sale starting as low as $13,645.

Bean Trailer's Famed One-Piece Shell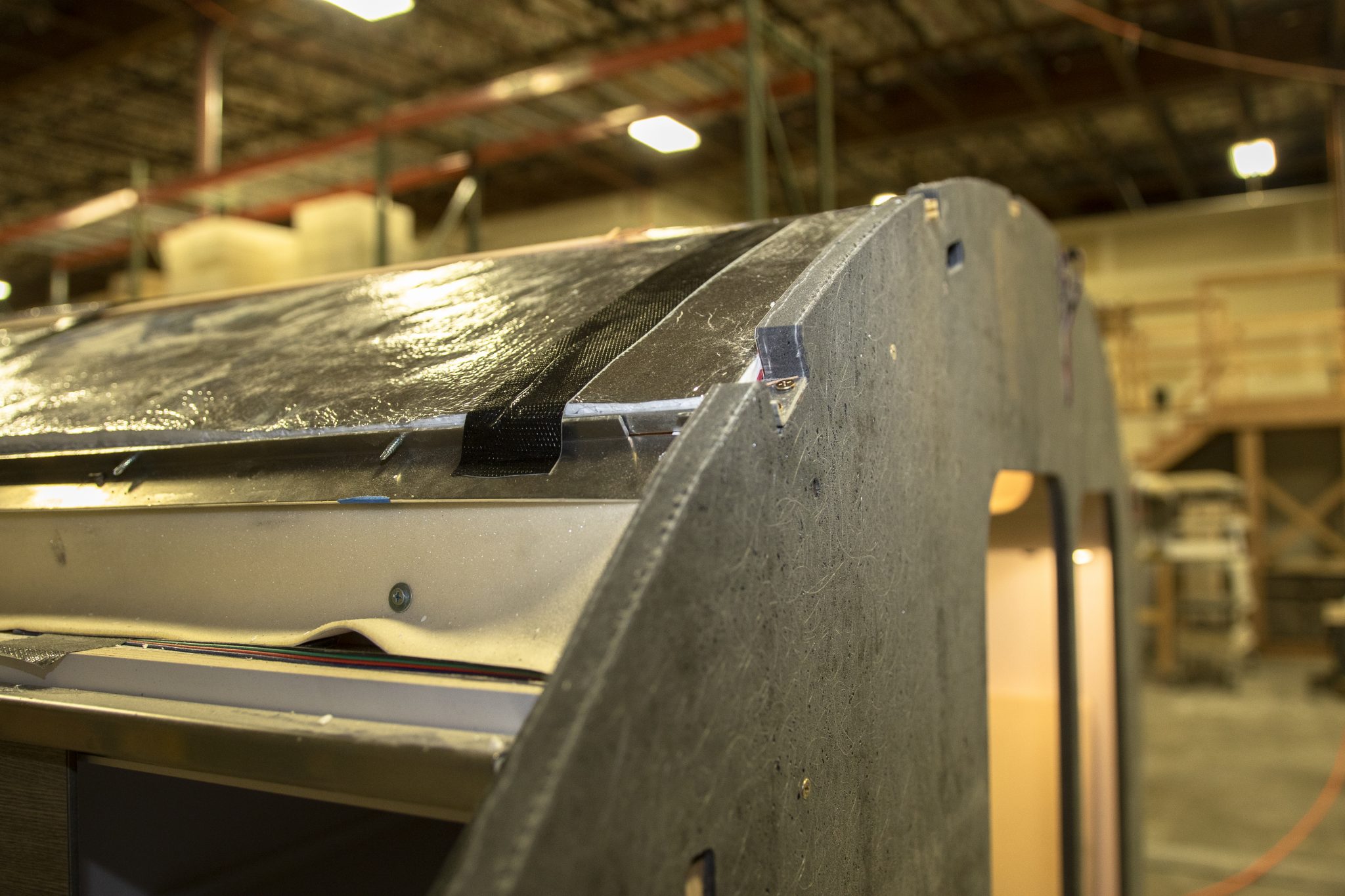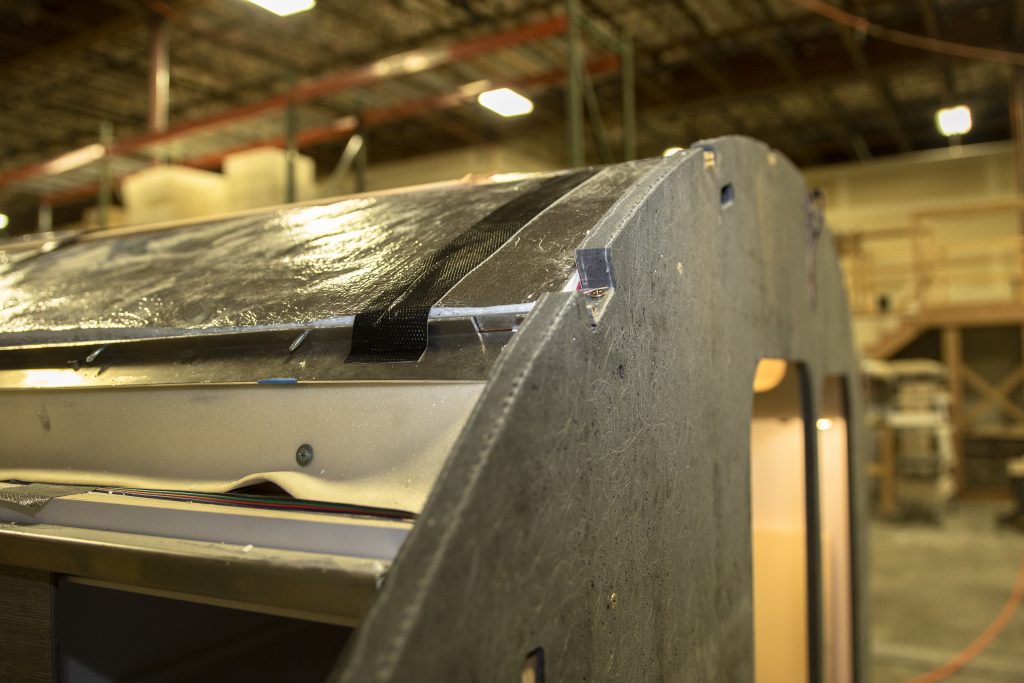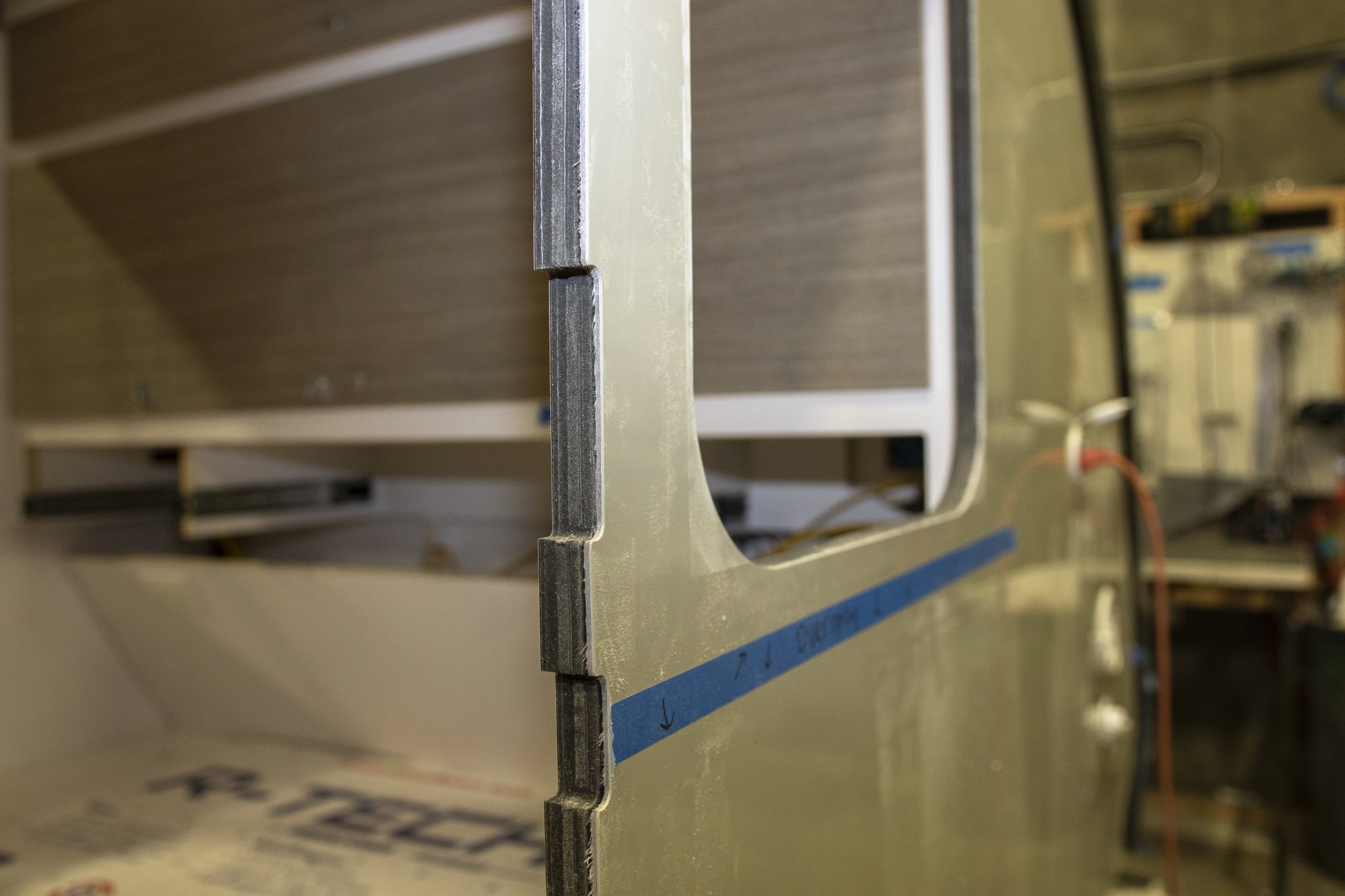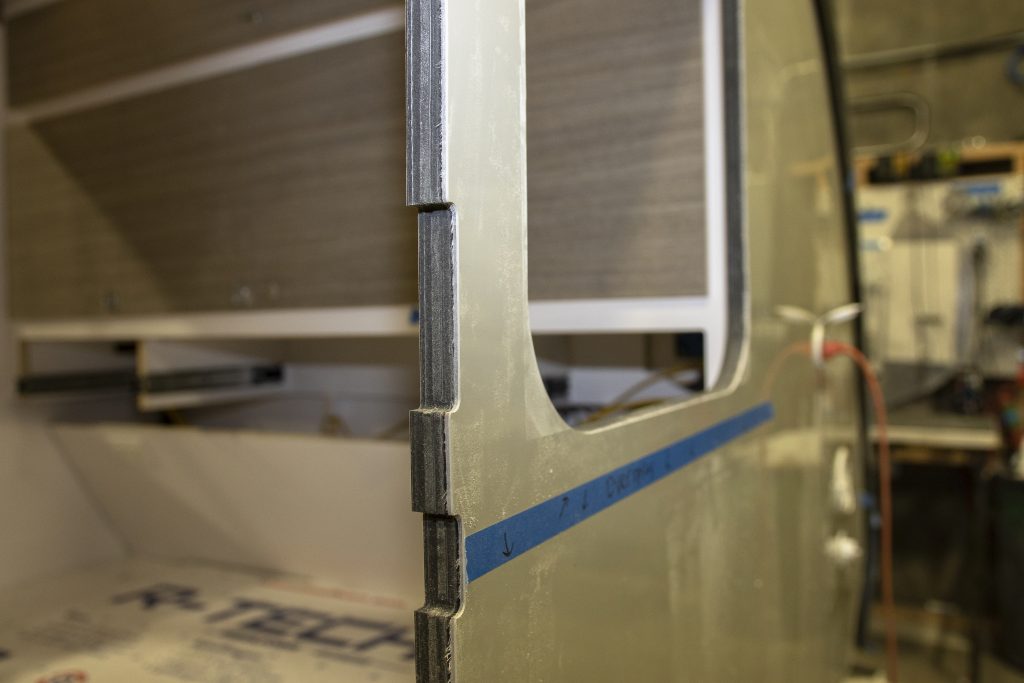 For a lot of our customers, finding out about our one-piece shell construction is a moment of clarity. What this means for you, is a lightweight-durable and reliable trailer that will stand up to the test of time. Say goodbye to water damage, and costly repairs, and greet the outdoors to worry-free adventures out on the road. The vast majority of teardrop manufacturers short-sightedly connect their roof to their side walls thus creating a seam. After months of driving on rickety roads and exposure to the elements, this outdated building method will only result in trailer damage long term. To solve this issue, Bean decided to put it's 30 years of fiberglass experience to the test and produce a one-piece shell that snuggly fits over an inch and half Space-Age insulated wall, similar to a boat.

A Cabin Reimagined for Size and Comfort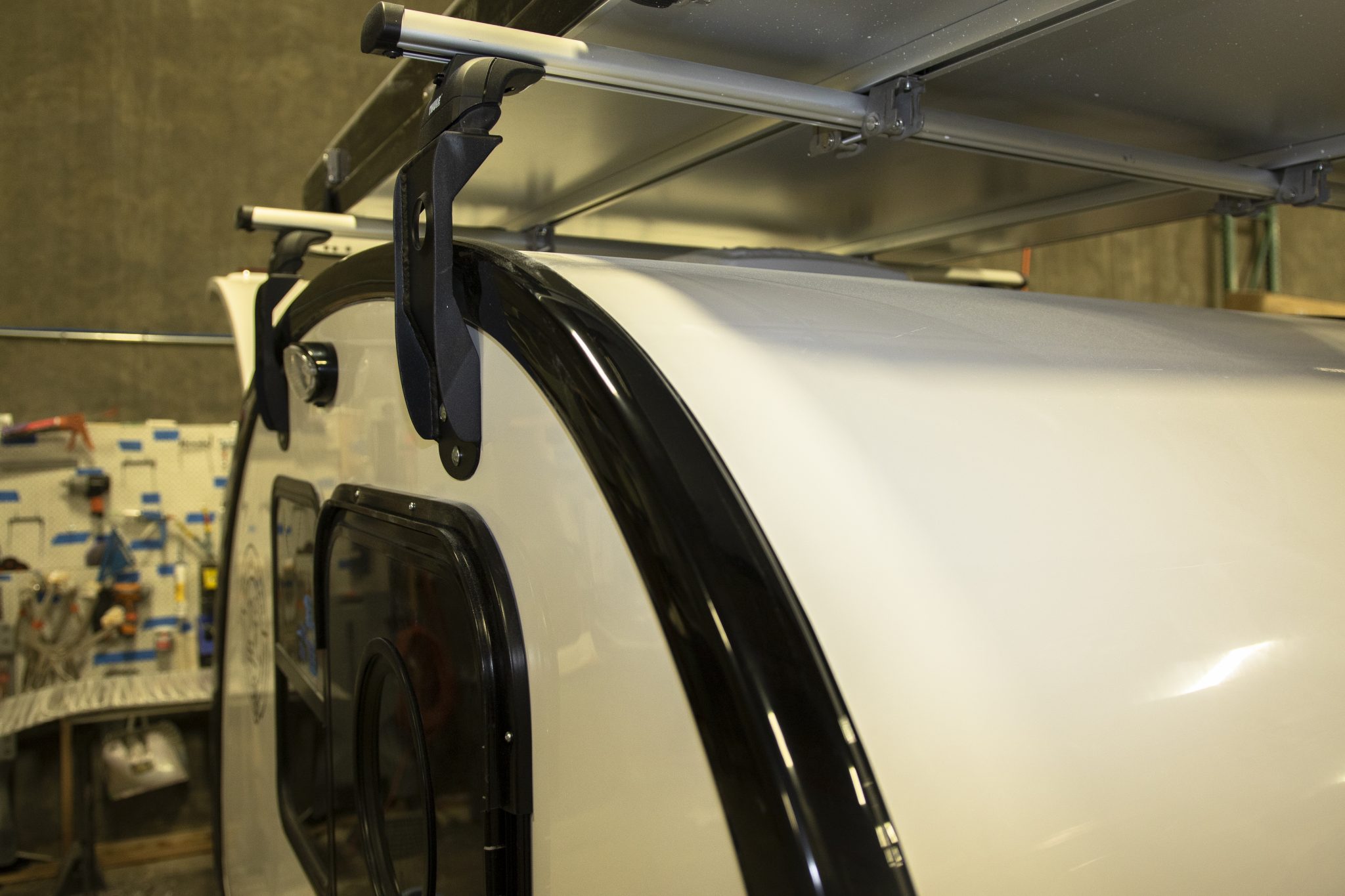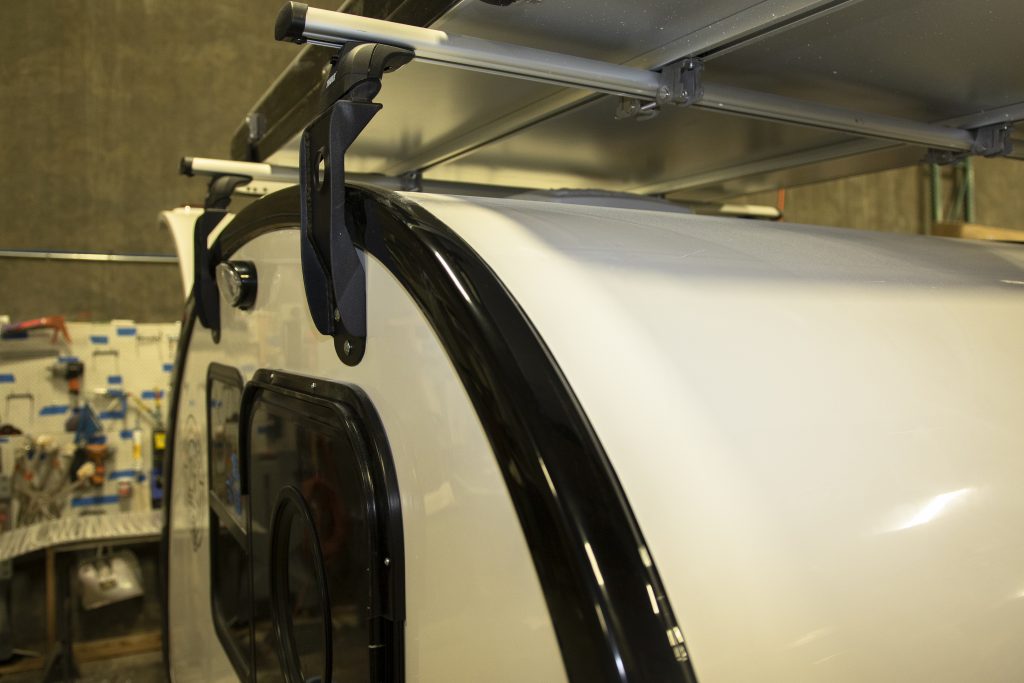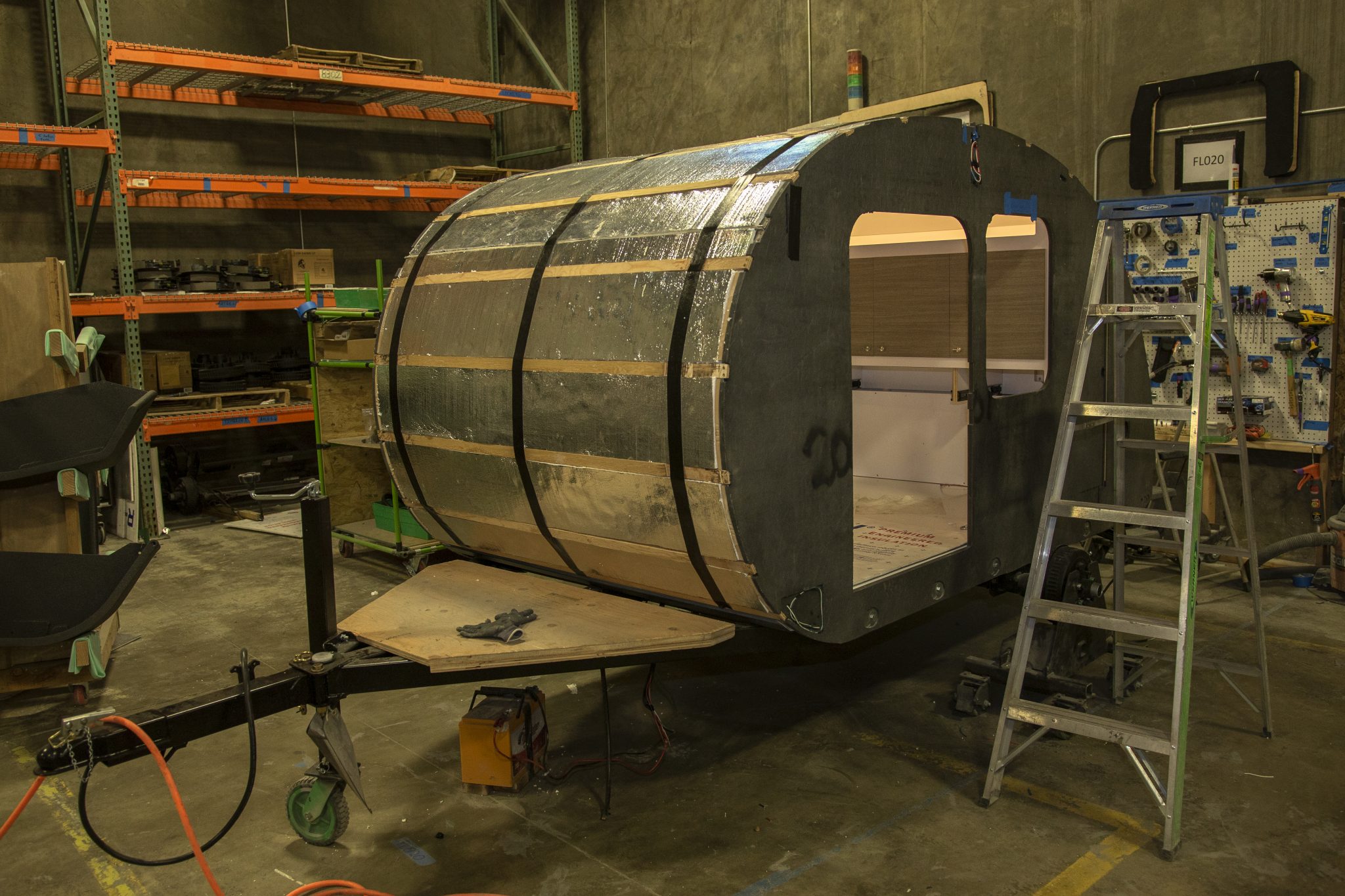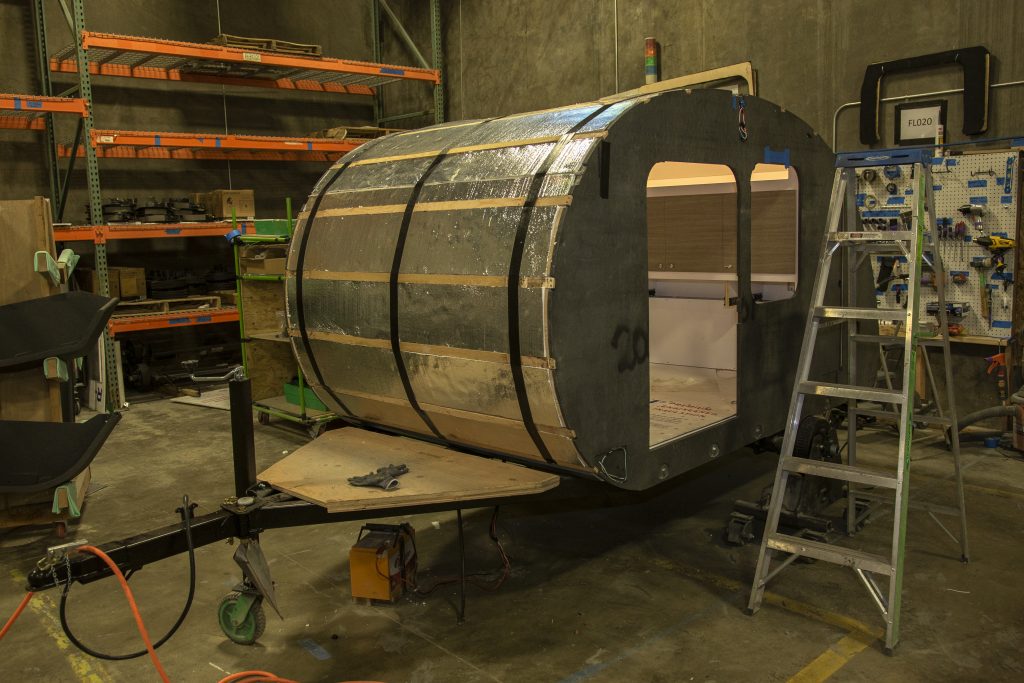 Not only does our one of a kind build come with a gap-free, rot, and bug resistant barrier to the outside but because we mold the fiberglass ourselves, we also designed an extra 10 inches of head room to completely erase the coffin feeling you can get when laying down inside other brand models. On average, Bean's interior has 30% more cabin space than our competitors. Also contributing to this, is the fact our interior fits a standard queen size mattress at 60″ Wide and 80″ Long. So with all things considered, if you're not as tall as Utah's favorite center, Ruby Gobert ( 7′ 1″) you'll have plenty of room to stretch out and sleep comfortably!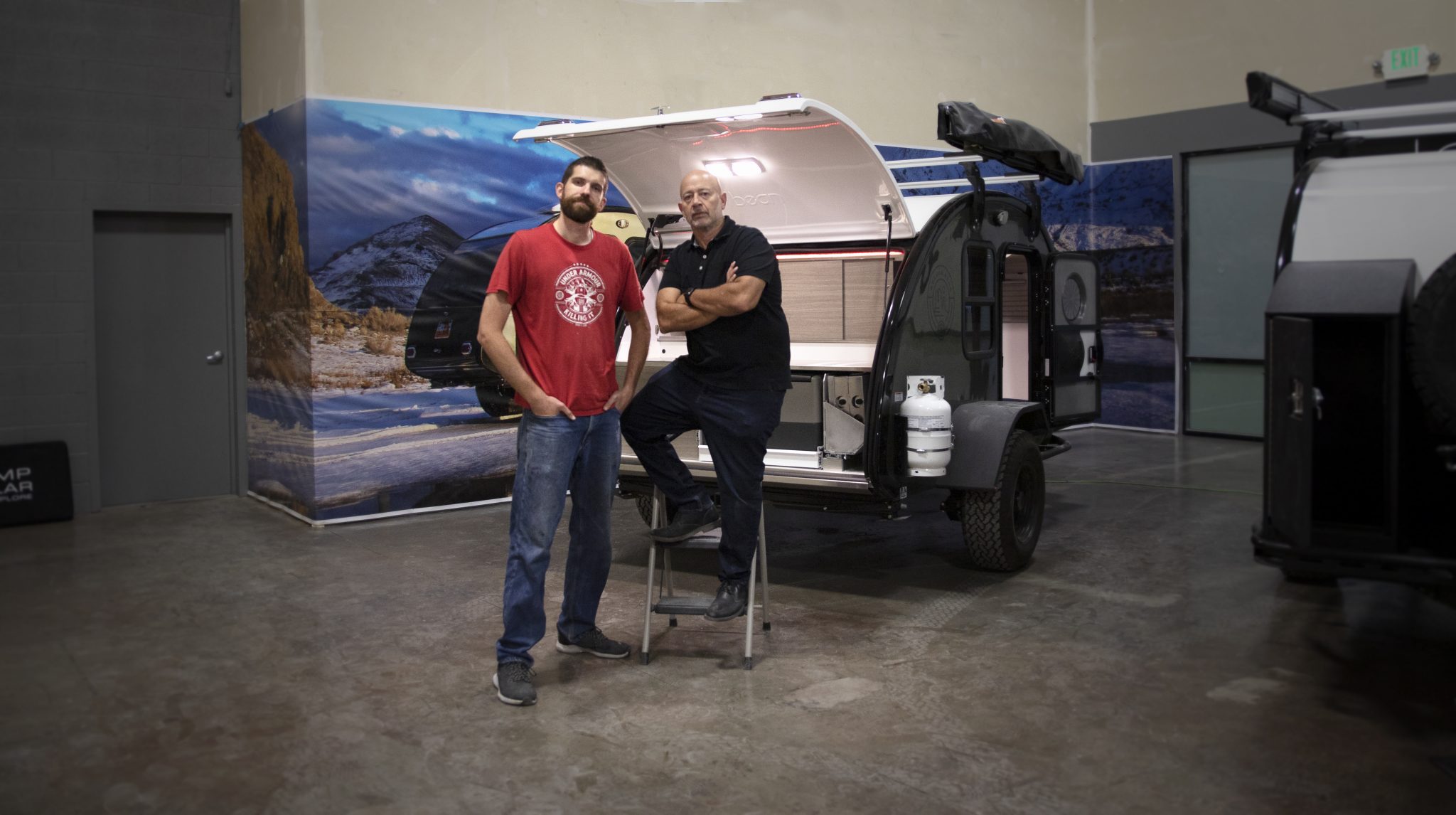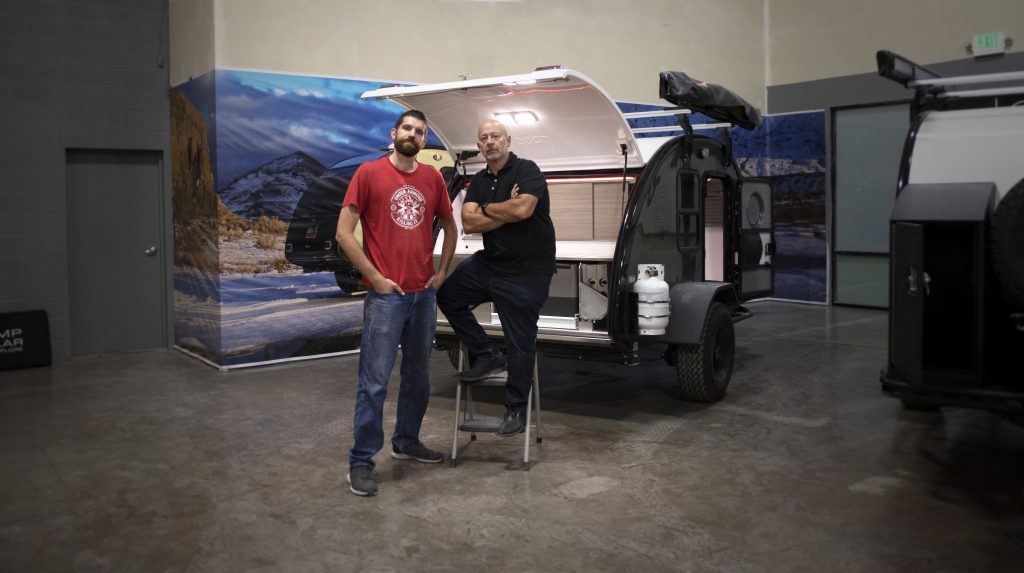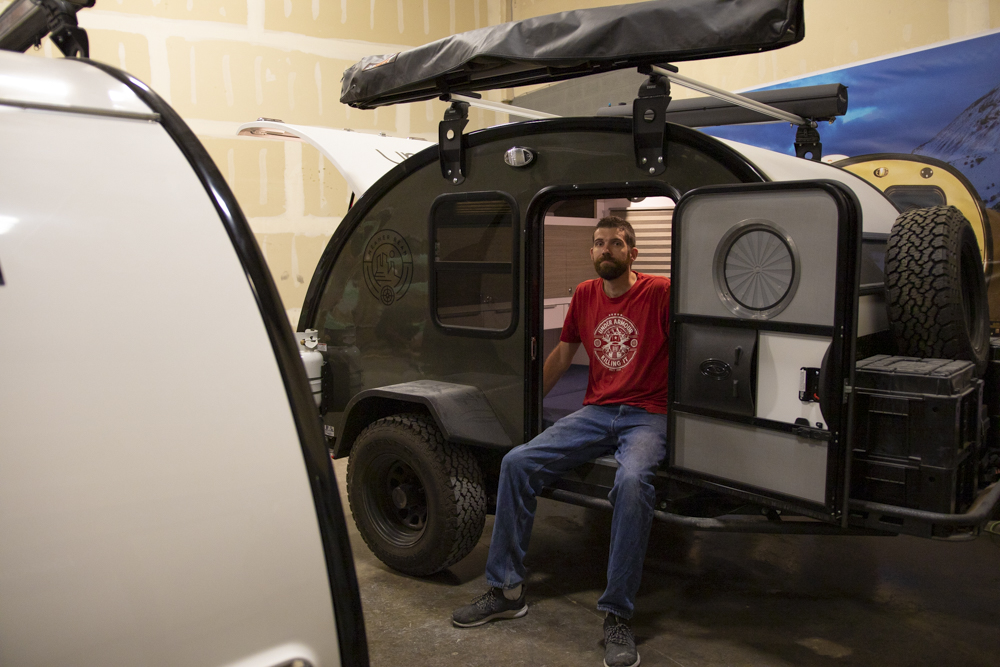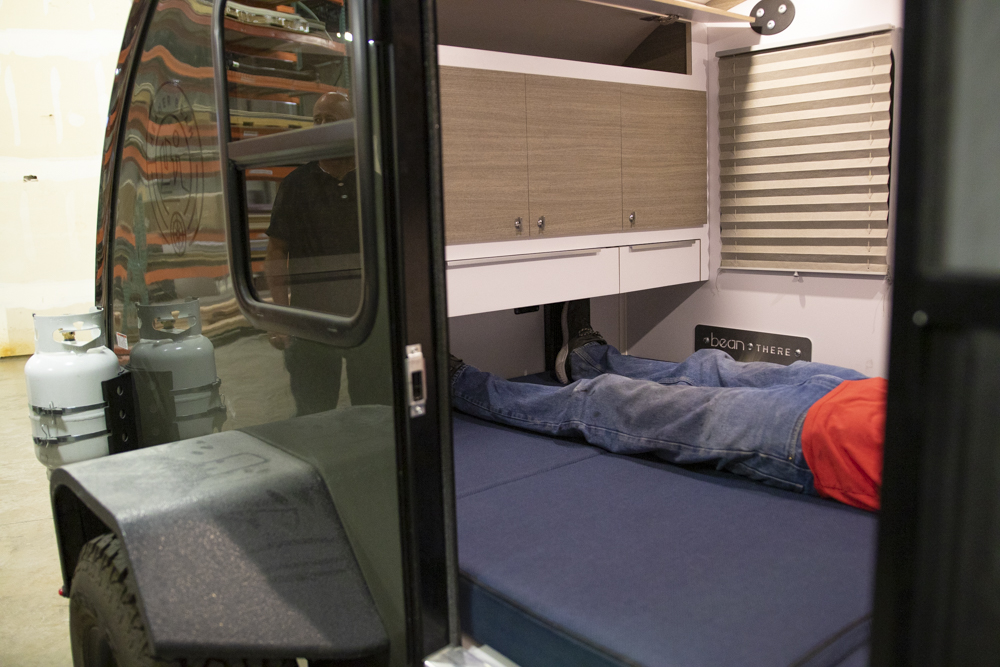 When choosing a teardrop trailer, quality, durability, and comfort will undoubtedly make or break your purchasing decision, so Bean stands by the information presented above and even provides a life time warranty against leaks on our roof-line. This is unheard of in the RV & camper industry but yet another example of going above and beyond expectation. We want to help our customers make the best decision possible so If a cozy cabin space, and a durable teardrop build are high on your list, find us in Salt Lake City to experience the Bean Difference for yourself anytime!
Our showroom and factory are open to the public Monday through Friday. Feel free to schedule a time to come in, or message us with any questions or concerns! We look forward to giving you a tour!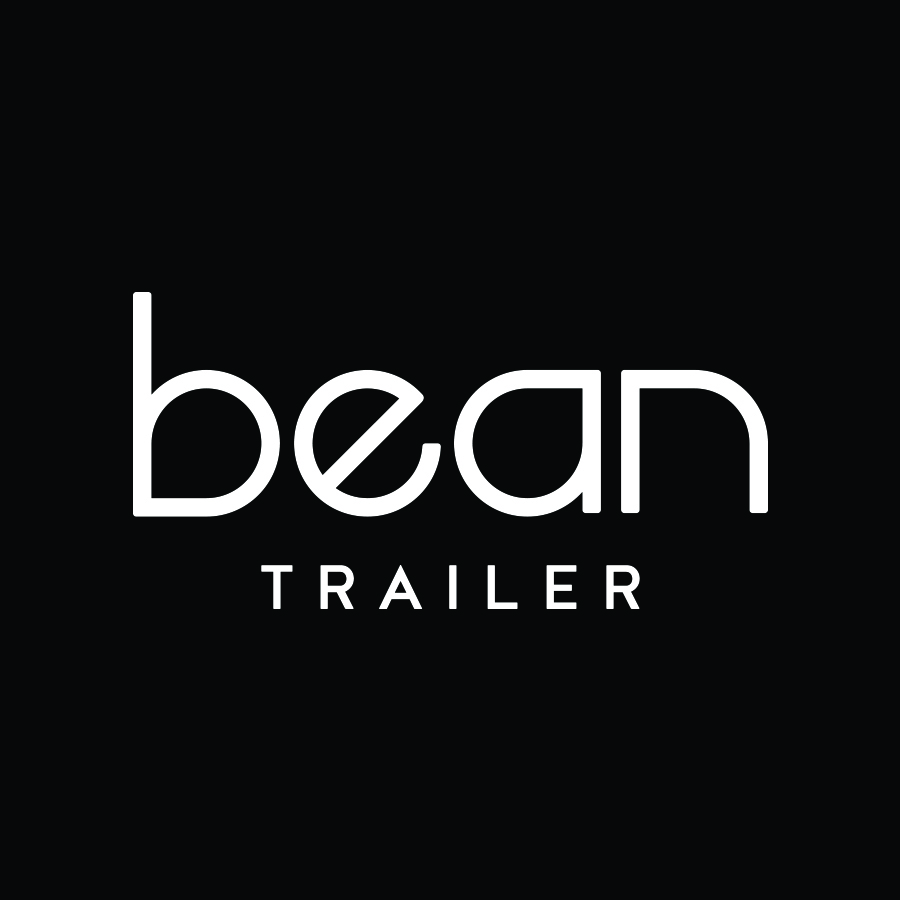 Off-road trailers built for the modern explorer. Inspired by a classic teardrop trailer design with improved construction for long term durability. We provide personalized camper options to all of our customers. Come see us in Salt Lake City!