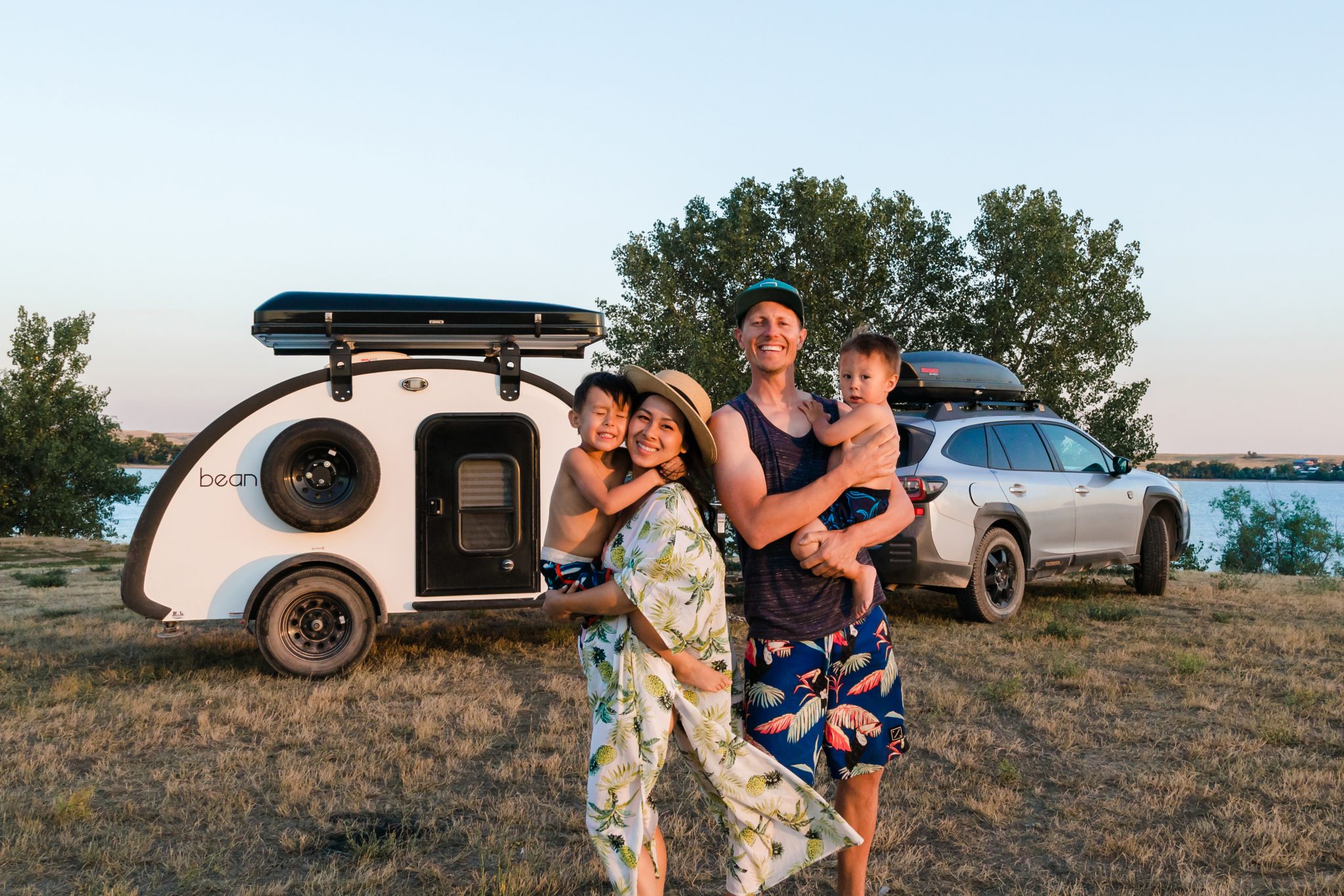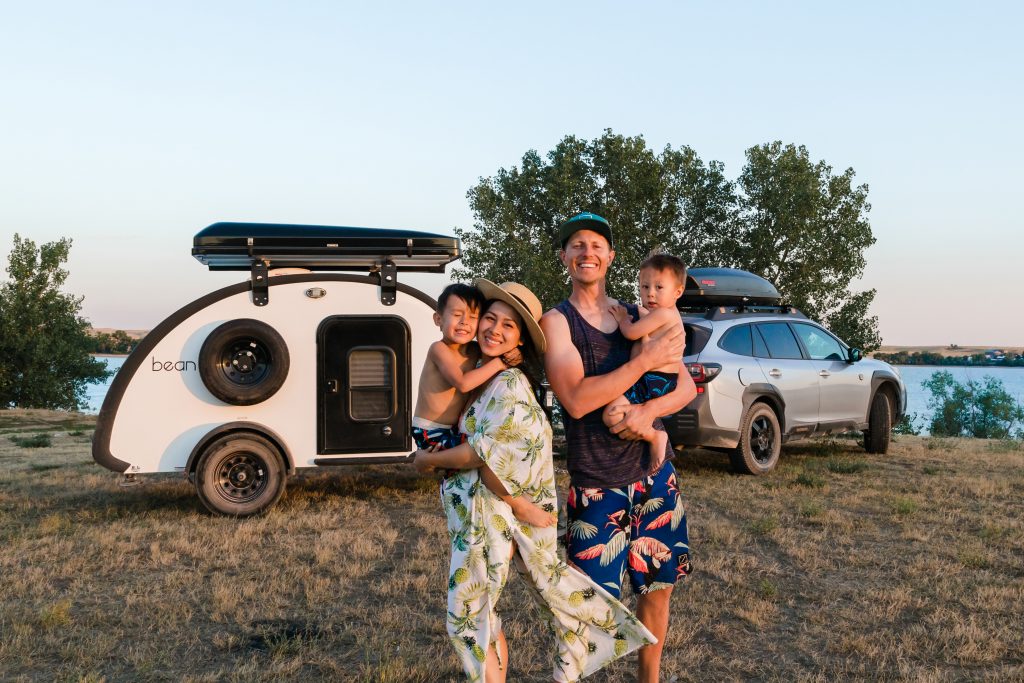 Playing with Sticks is a teardrop trailer news and adventure channel run by Drew Hansen. Since launching his channel in 2018, his follower base has grown to over 111,000 subscribers, making his YouTube platform the fastest growing and already the biggest small camper channel in the world! Drew has kind hearted and minimalist style behind the camera, and his realistic and relatable approach to the world is hard not to love. While reading through his YouTube About Page he describes his content, in his own words, "This community is all about small camper trailers and tips and tricks to help you have a more simple and gratifying camping experience. What you can expect by subscribing to this channel are small travel trailer tips and tricks, outdoor gear reviews, small camper trailer modification tutorials, and a bit of documentation sprinkled throughout of our lifestyle on the road, exploring our beautiful state of Alaska." If you're new to the camping scene, his channel is one of the best resources online to learn from!

Before this summer started, Drew reached out to us to see if we'd be open to him reviewing our affordable trailer option the Bean Stock. Of course, without hesitation we were excited to get him setup with our latest and greatest trailer. With plans to head off to Thailand at the end of 2021, and his content schedule presumably packed for the remainder of the year, this would give him a new upgraded and cozy home on wheels to produce new videos from. Fast forward a few weeks later, Bean Trailer made its first appearance on the Playing With Sticks channel in his video published on July 15th, 2021! Of course, being that Bean is a teardrop trailer, and Drew specializes in teardrop trailers this behind the scenes feature sparked some interest from his subscribers. One commenter asking, "What do you think of Bean? Would you say it's a quality trailer?

In his response Drew followed up by stating Bean Trailer was his favorite and his first choice ahead of all the other great small campers in the country!
"We will definitely be making a video about it in the future but we absolutely love the Bean lineup. Especially, the little Bean Stock model. We have always wanted a trailer that marries the benefits of fiberglass from the scamp with everything we love about traditional teardrops. No water intrusion, minimal maintenance, built to be handed down to your grandkids. I could go on and on. I think this might help you understand how much we value the trailer. Bean is the only trailer company we reached out to, to ask if we could take out one of their trailers full time. Meaning, with all the great teardrops in the country Bean was the one we felt fit our family best. Lastly, this is a big one, my wife May refuses to leave the trailer. She is in love with everything about it, even though it's quite small, she considers it home. In terms of towing and living, it's the perfect fit for us. High enough clearance at 15 inches that I can get it over anything. But low enough, that we can comfortably cook and utilize the trailer when at camp."

Drew Hansen, playing with sticks
In another comment asking for his thoughts on Bean, Drew responded,
"I'm trying to tone down my excitement and not sound gushy about it. But we absolutely love this trailer. We had purposely put Bean in the crosshairs for the trailer we wanted to use for an entire summer or longer. So we had pretty high expectations before picking it up. Definitely met and exceeded the expectations. We thought we LOVED teardrop life before. This just took it to another level for our family. And that's saying a lot because we're living in it full-time. We were worried about full-time life in a teardrop beings we usually come back once a week or every other week to reset in our home. Feels like we're just towing our home behind us."

drew hansen, Playing with sticks
We look forward to hearing more about Drew's experience! If you're in the market for a small camper or teardrop trailer be sure to follow Playing With Sticks this summer as he tows Bean Trailer and tours the United States! He will be creating a complete walkthrough in the coming weeks.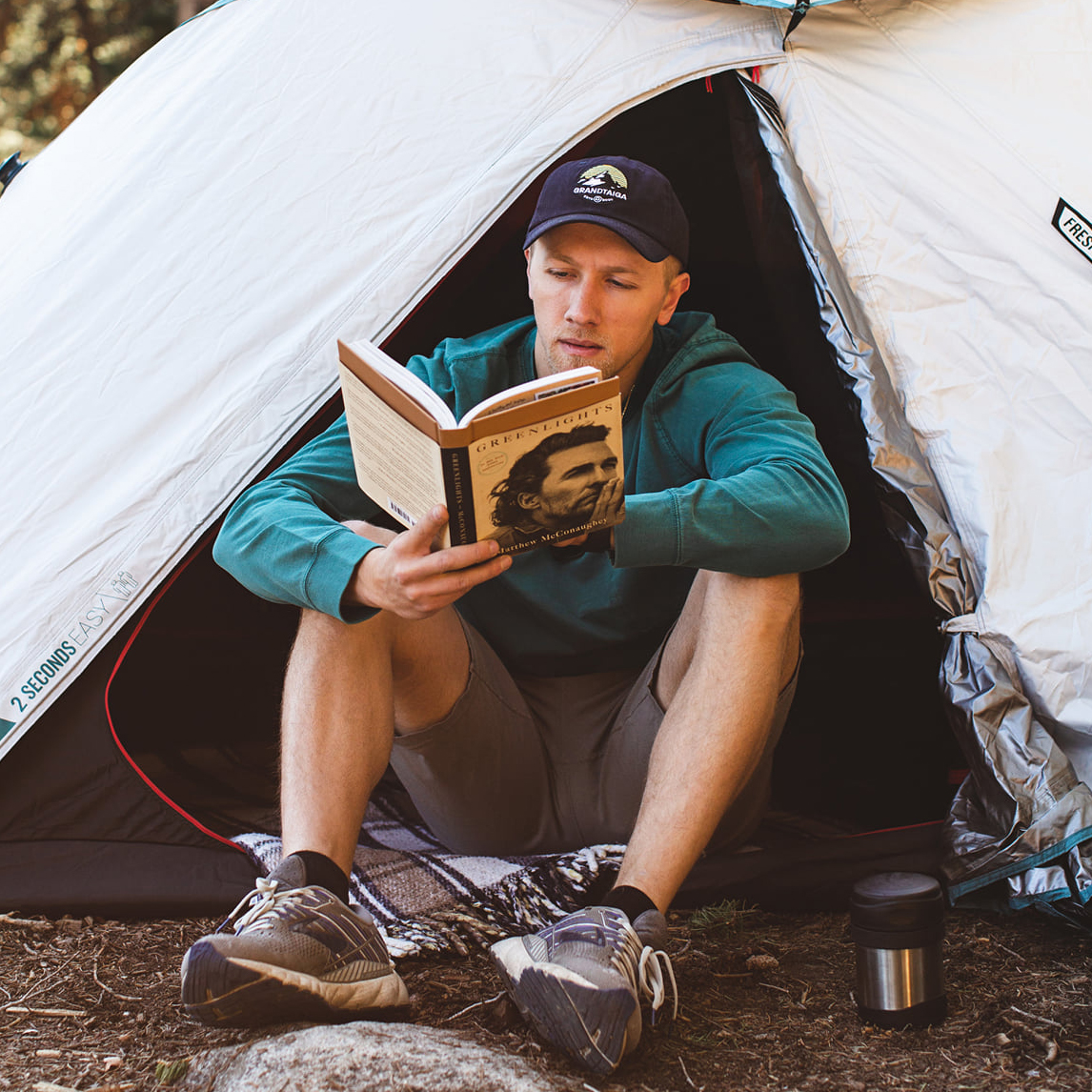 Nick lives a "can do" lifestyle, with a deep passion for exploration, and curious living. His goal has always been to encourage everyone to get outside, live healthier, and walk lighter on our feet.