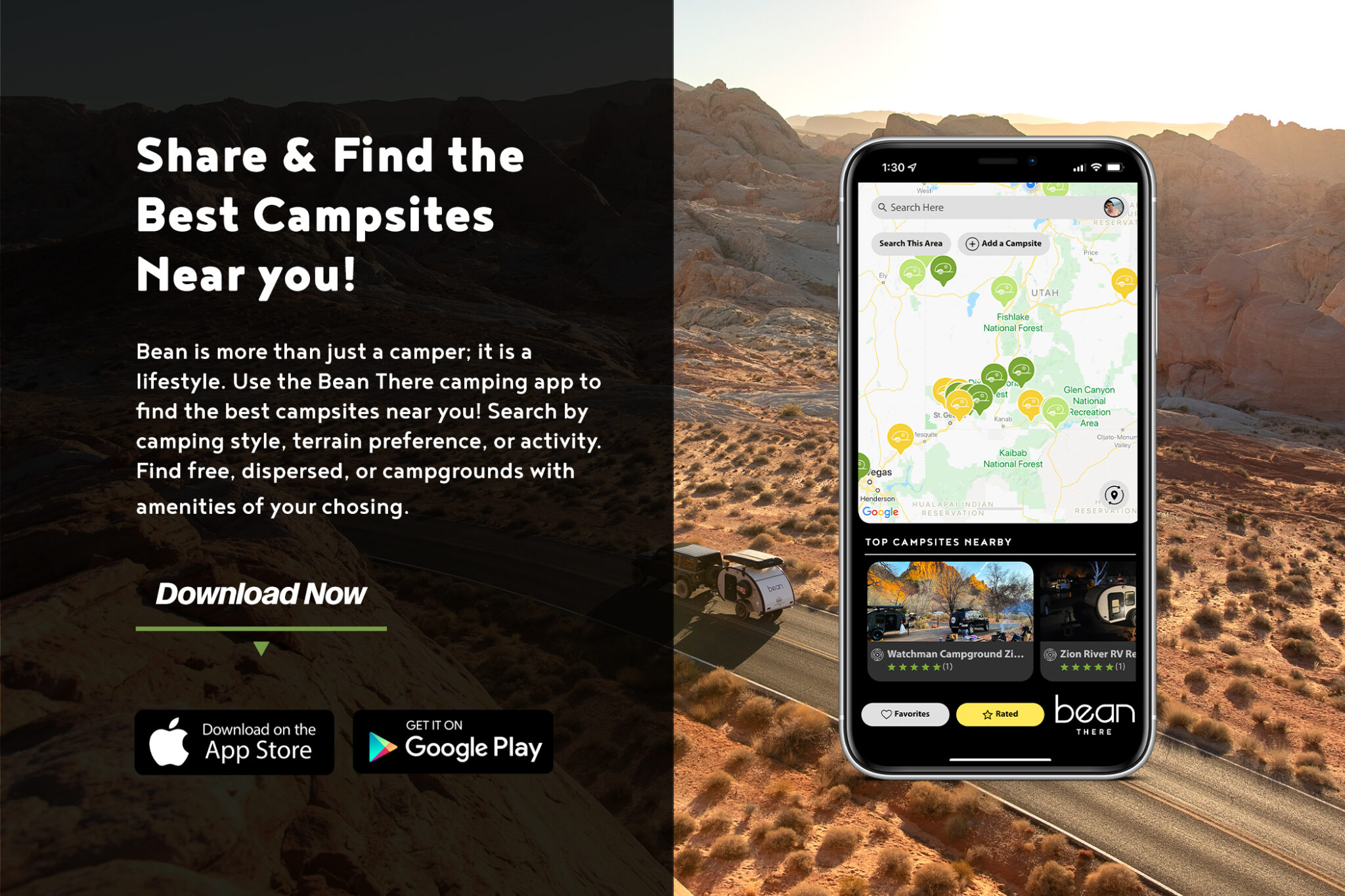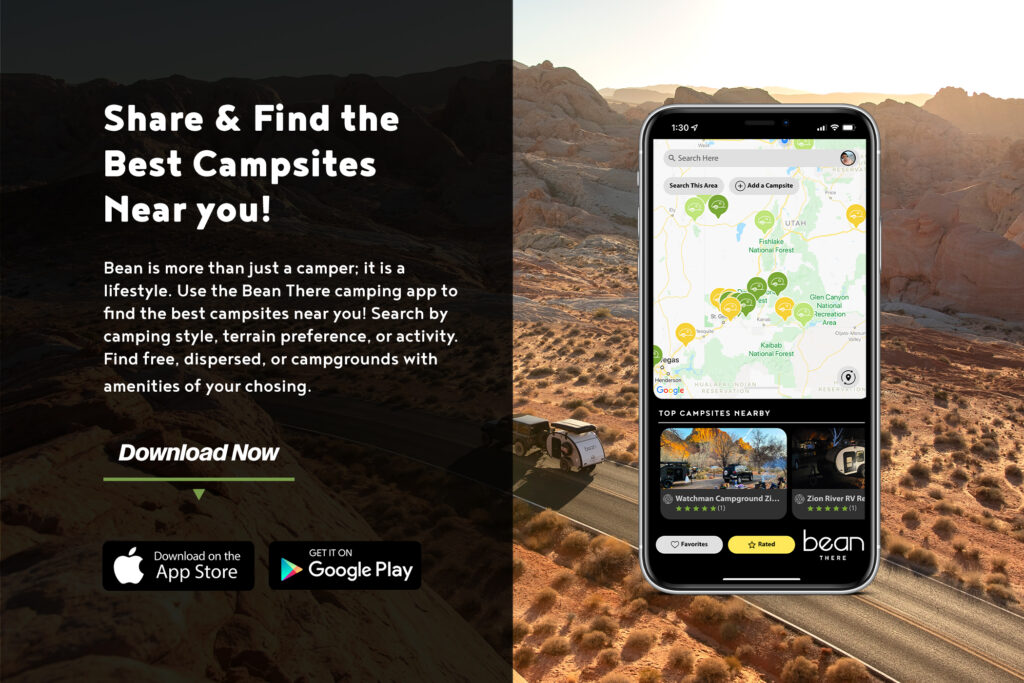 Bean Trailer is about exploring, spontaneity, and comfortable camping. Bean is more than just a camper; it is a lifestyle. Beyond manufacturing an incredible product, we asked ourselves and our customers what would make the Bean ownership experience even better? We noticed there aren't many easy-to-use campsite finders online specifically for teardrop sized camper trailers. Our trailers are built to go off-road and into the backcountry, generic online reviews often aren't tailored to the teardrop way of life. This is why we developed the Bean There app for IOS and Android phones! It's an all-new exclusive campsite finder and community platform for Bean owners filled with unique campsites, experiences, recipes, and information to help guide your wandering.
Find owner reviewed campsites nearby that are perfect for your Bean. Camping off-road can have its surprises, and that is where the Bean There camping app will help alleviate stress. Check out photos, search amenity information, review terrain constraints, and more! Is the road to the campsite paved? Does the site have power? Is there a fire ring? Is there tree cover? Not all sites are created equally so Bean There helps you plan and figure it all out before you set sail!
Bean There is more than a campsite finder, it's a community of owner's stoked about the outdoors that are eager to share their findings with others. This app also provides recipes that are easy to make with Bean's galley setup. Camping food always tastes better, and we include recipes that are easier to make too! The recipes included are designed to work well with Bean accessories like the two-burner Partner Steel stove.
If you're planning a trip or need some ideas for what to bring, check out the app before you leave! Bean There takes the Bean Trailer owner experience to the next level and provides an easy-to-use camping database uniquely created for Bean owners.

If you're a Bean Trailer owner, download the Bean There Camping app on the Apple App Store or the Google Play Store.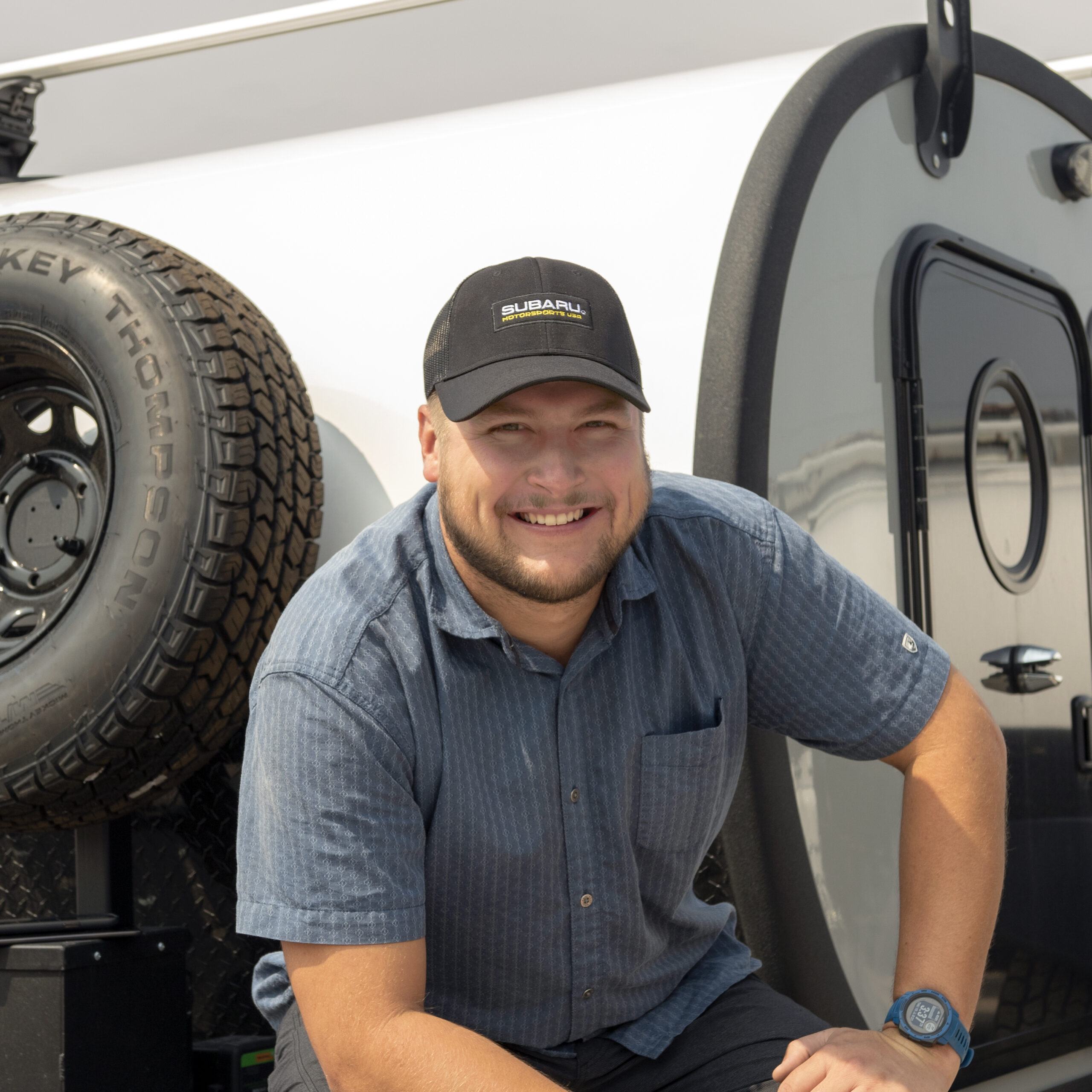 I love going on adventures and being outside! My go to trailer is the Meaner Bean, so I can tow it to wherever I decide to wander. You may find me mountain biking, skiing, or reading in my hammock. Usually, somewhere far away.