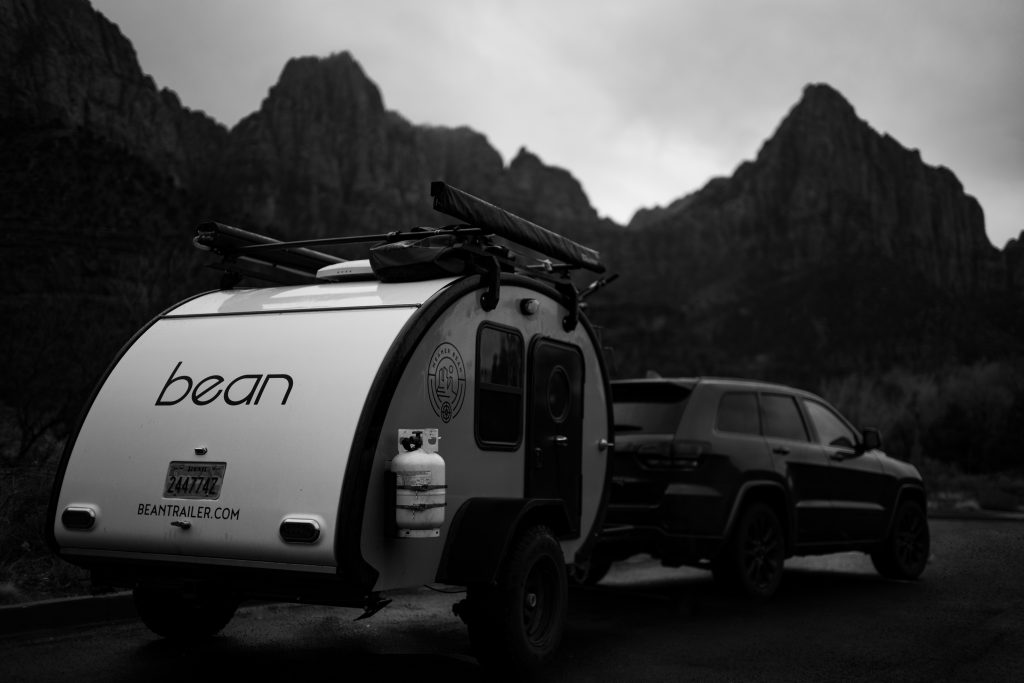 We're almost two decades into the 21st century and progressing into the information age. We have the answers to just about any nagging question in our pockets, and it's time to get serious about balancing the world of technology and our connection to the earth. Undeniably, when it comes to purchasing new, unfamiliar, or comparative products, there's a lot of information to sift through. Fortunately, similar to our streamlined set of Teardrop trailers, we want to help make the process as simple as possible. Today we're going to lay out why Bean Trailer is a one of kind teardrop and why it might be the perfect camper solution for you.

1. Putting the Outdoors First
Let us help you refine your search a little more. Campers can be broken down into 5 major categories, Popup Trailers, Truck Campers, Teardrop Trailers, Travel Trailers, and Motorhomes. Our customers' primary reason for going the teardrop trailer route is they often put accessibility to the outdoors first. Bean's focus has been on building a modern spacious interior so when its time settle in for the night you can get the much-needed rest you deserve and spend more time outside. The convenience of being able to leave for weekend vacations is the teardrop signature!

2. Built to Last
Teardrops are adventurous transformers with a clear purpose for fun, utility, and longevity. Anytime you have to manage the outdoor elements it's important to look for a durable build first. This is where Bean Trailer separates itself from other teardrop manufacturers. Bean interlocks a one-piece fiber-glass shell over rot resistant insulation to create an uncompromising barrier to water and ice. Say hello to a product built to last a lifetime.

3. Safety
Often an over-looked bonus is that Teardrop trailers provide the best of both worlds when it comes to feeling safe during your travels. Unlike popup trailers our teardrops have a one-piece shell with plenty of insulation to make you feel at home and comfortable through the night. Bean Trailer also has easy to use interior locking doors.

4. Out of this World Cooking
A function that you simple won't get with other campers is the ability to cook outdoors. We all love a great cookout and we all love a great vista, but have you tried combining the two into one amazing portable option? That's what happens when you have well thought-out galley(kitchen) with generous room for supplies, storage, food and drinks. Bean Trailer comes with a fold out Partner Steele stove, a Rack out Freezer-Fridge, overhead lighting, and with the flip of a switch, running water.

5. Unlimited Adventure Possibilities
Teardrop trailers are much smaller than other camper options so when it comes to planning an adventure the possibilities become endless because you'll be able to tow it just about anywhere your vehicle can go. Bean Trailer also provides independent suspension and Lock N' Roll trailer hitches on our off-road models for those who desire to go off the beaten path.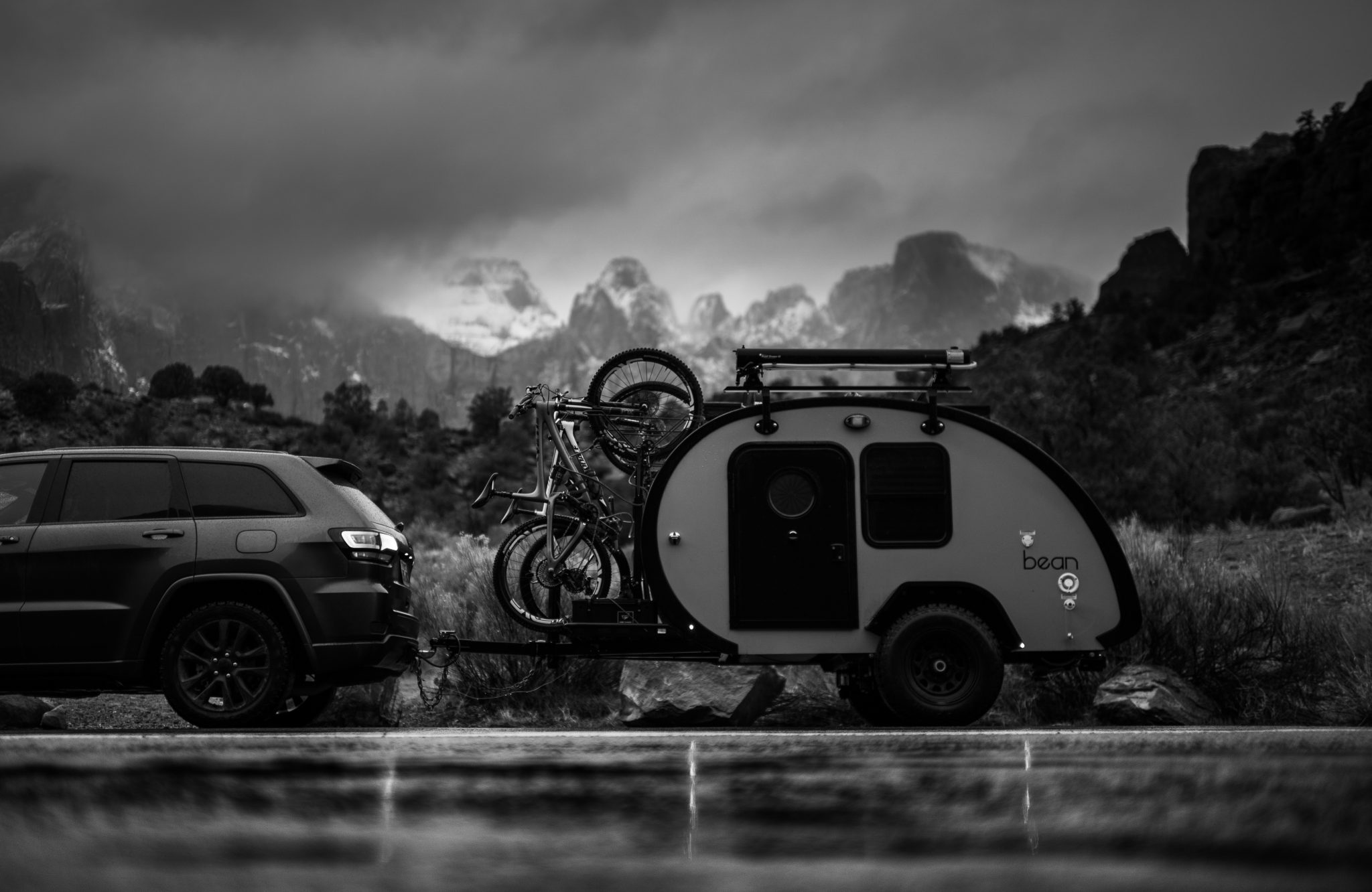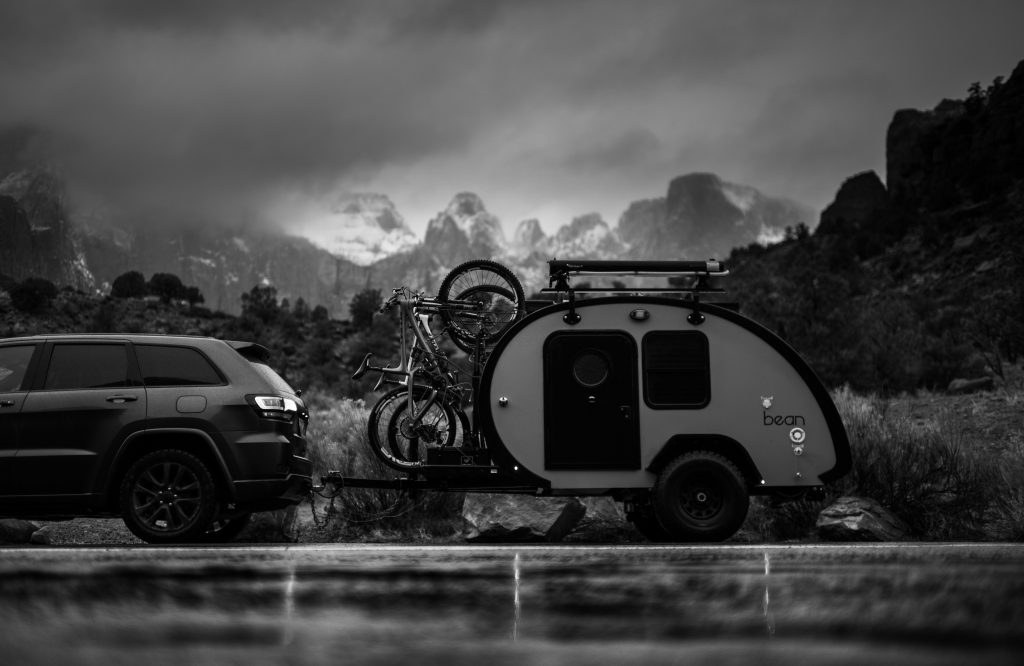 6. Interior Comfort
Peace of mind, relaxation, comfortable, functional: these are words that come to mind when I think of living out of Bean Trailer. Bean has an inviting roomy queen-sized interior equipped with functionality for the modern traveler. Our teardrops have screen doors on both sides so you can enjoy tranquil evenings, pass-through cabinet to galley system for accessing your food without getting up, USB outlets on both sides for your electronics, and soft overhead and reading lights for cold or rainy days. I can't promise other teardrops will provide these types of features.

7. Towing Capabilities
Teardrop trailers come in a variety of different weights but generally they are the lightest option you'll find when looking at different campers. So don't worry about switching or upgrading vehicles because most teardrops can be towed by the average car.

8. Camping Accessibility
Whether you're in search of adventure, travel, relaxation or all of the above, teardrop trailers get you on the road as fast as possible. Often this means, keeping your camping essentials loaded up and after a quick shopping run for food, you have much more time to begin leisure activity. Forget about planning!

9. Center of the Camping Universe
What is that? Can I check it out? Now that you have an attractive teardrop trailer and you're living a life of leisure and outdoor accessibility people are going to want to know about it. Teardrops sometimes stick out so you might just be the life of the campground, gas station, or road. Don't worry, the outdoor community births some of the friendliest people on earth.

10. Summary
Teardrop trailers provide one of a kind experiences for any type of outdoor enthusiast. They are low hassle, durable, family friendly, quick to the road machines loaded with just about any feature you can think of. Much of life can be spent planning but when you have a teardrop you can start doing much more living!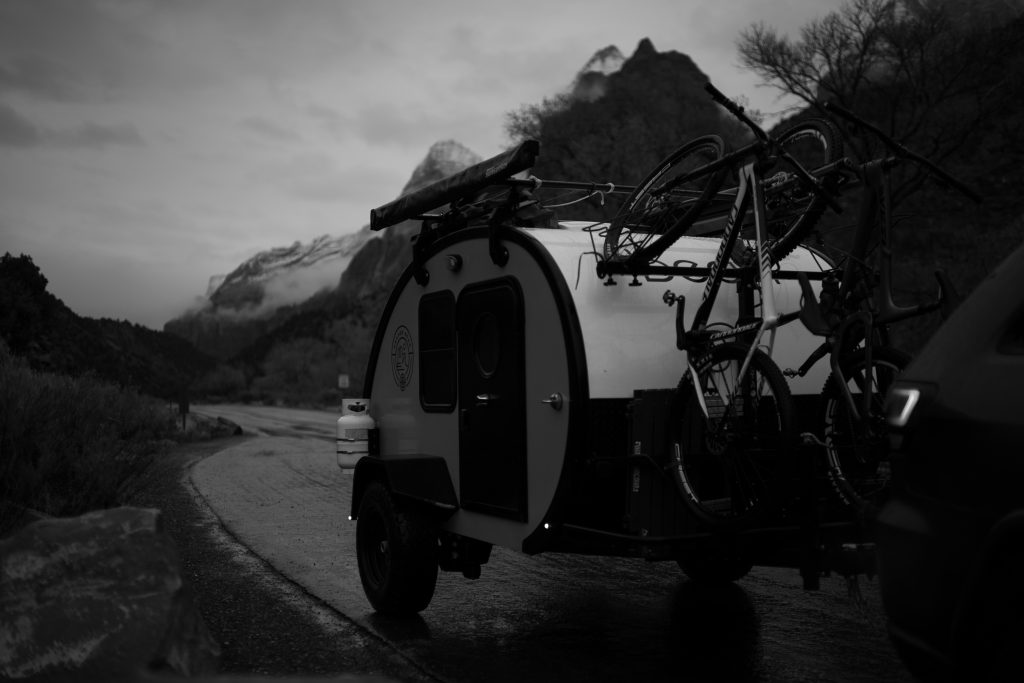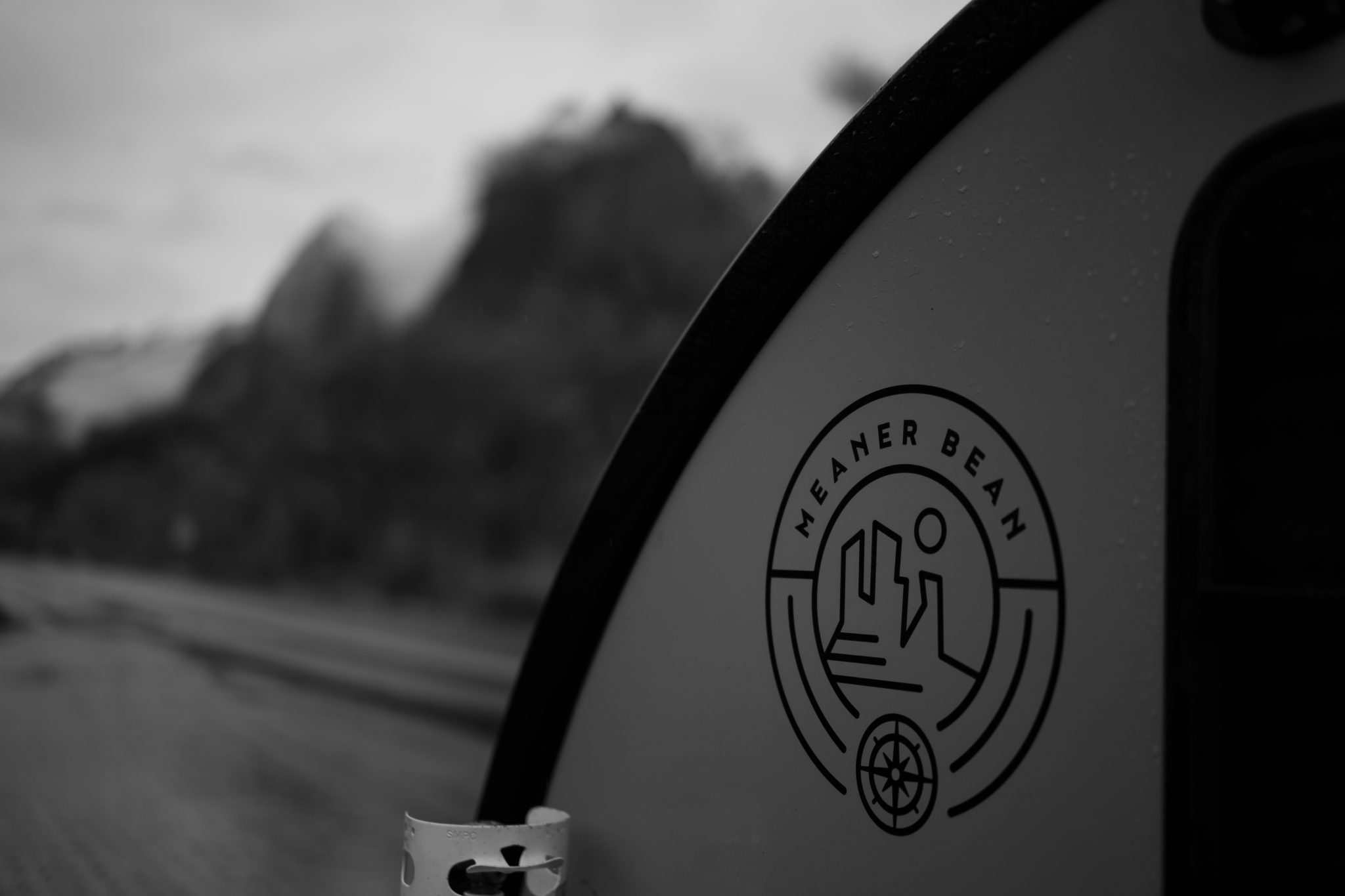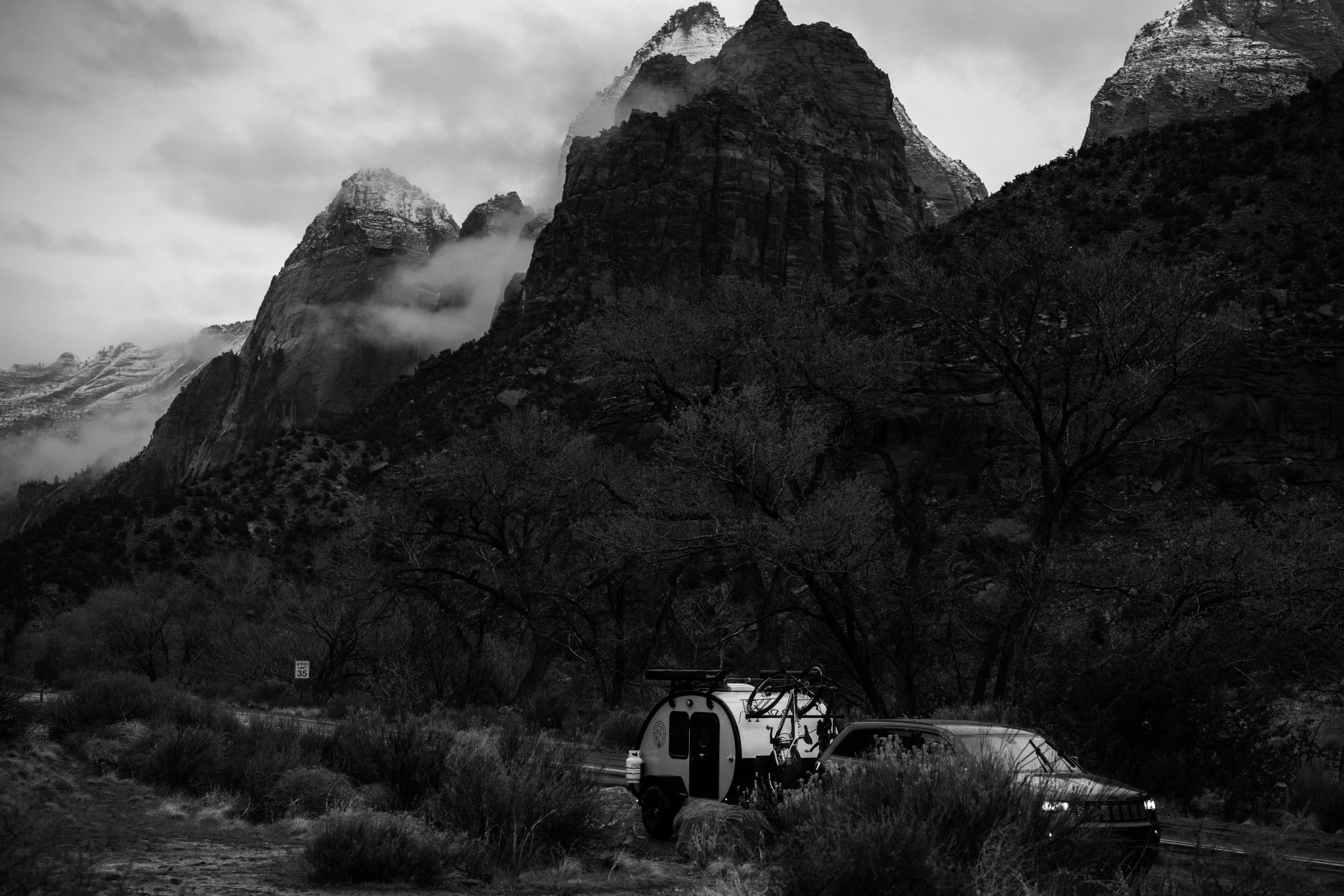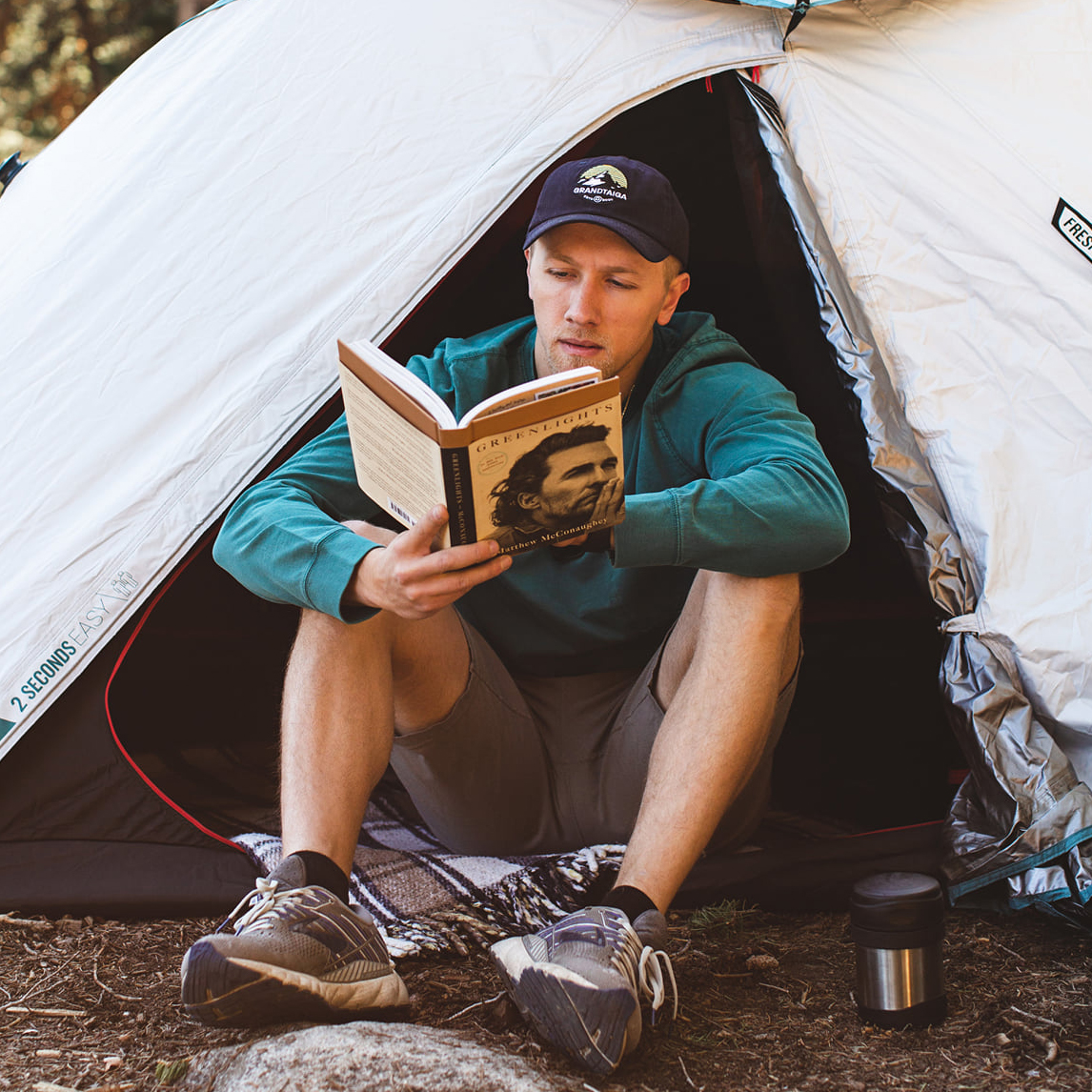 Nick lives a "can do" lifestyle, with a deep passion for exploration, and curious living. His goal has always been to encourage everyone to get outside, live healthier, and walk lighter on our feet.