We recently updated our company's description to the following: "Off-road trailers built for the modern explorer. Inspired by a classic teardrop trailer design with improved construction for long term durability."
We did this for a couple of reasons. For one, we thought the description "off-road trailer" described the modern quality construction and design a little better than "teardrop trailer". Bean Trailer IS an off-road trailer manufacturer and our trailers ARE built to withstand rugged terrain. Because of the retro shape of our trailers, and the apocalyptic shape of some of our competitors, we want to make sure people don't mistake the off-road qualities, durability, and value proposition of our product.
Of course to combat this, our only option was to rip around in the dessert, and show everyone who's the baddest in town!
Specifically, our Meaner Bean model (in the video above) is equipped with a Timbren Independent suspension, Max coupler hitch, off road tires and 17″ of ground clearance… this gets the job done.

From Washington State to Whistler, British Columbia, from Sante Fe to Wind Rivers. Our trailers have been put through tens of thousands of miles of off grid testing. It even recently was tested for a month by Outside Magazine and featured in their latest issue.
Why Are Fiberglass Teardrop Trailers the Best Option
Our cabin is built with a one-piece fiberglass shell. This means the seams and joints can't rattle apart off-road thus eliminating the chance of water intrusion and damage overtime. We have long graduated from the outdated stick and tin construction methods still used by many trailer manufacturers to this day. Additionally, fiberglass is easily repairable unlike metal or traditional wood framing. You can think of Bean as an upside down boat and in the case you needed some exterior maintenance, this can be done at any local boating repair shop.
In summary Bean has the added benefit of being produced in a full scale manufacturing facility. We have over 20 years of design, fabrication, and fiberglass experience. This allows us to put the right engineering, and quality control systems in place to ensure each new Bean owner walks away with a pristine, refined, well thought out camper trailer to utilize for years to come.

Find us here in Salt Lake City, Utah! We're open standard business hours and would love to have you stop in for a tour.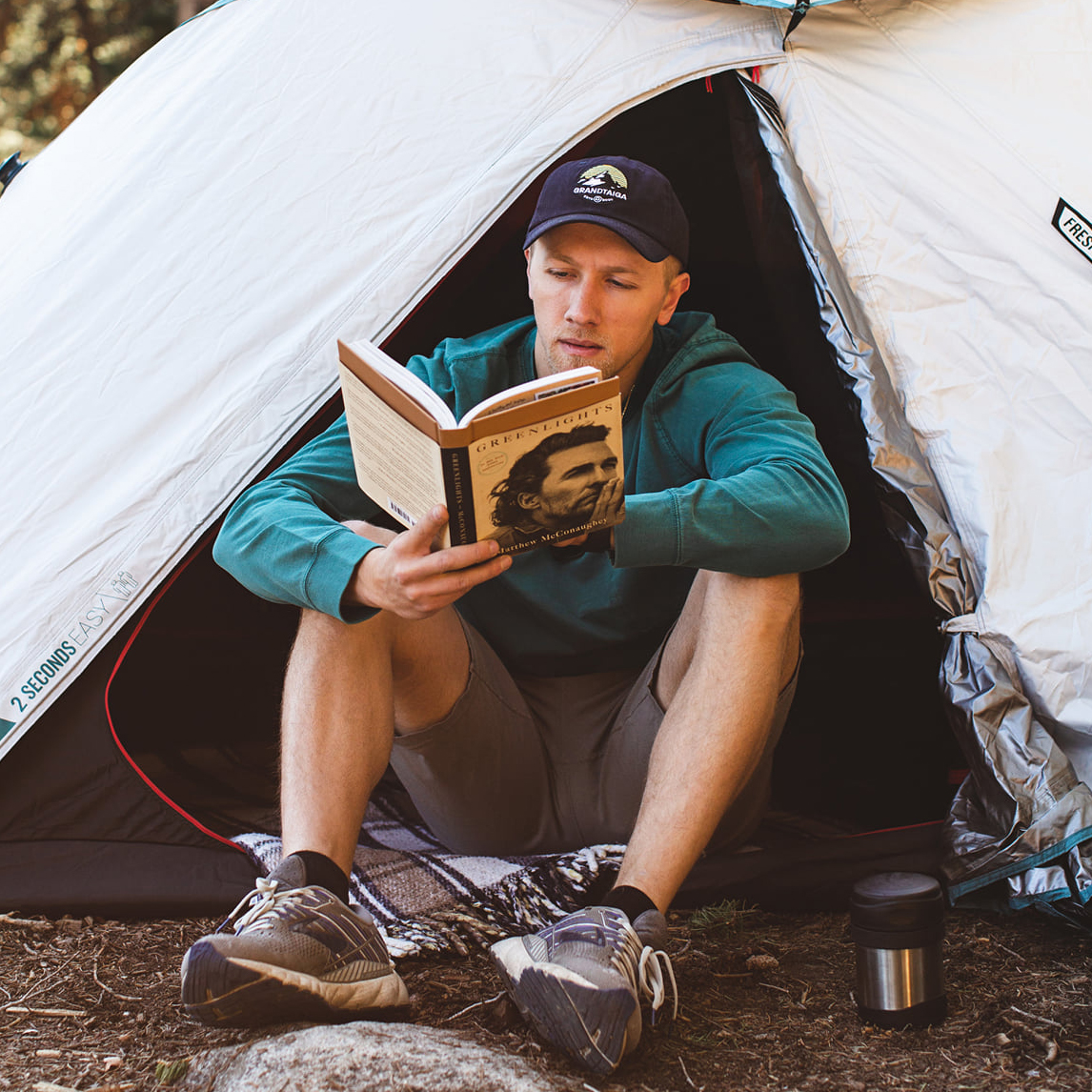 Nick lives a "can do" lifestyle, with a deep passion for exploration, and curious living. His goal has always been to encourage everyone to get outside, live healthier, and walk lighter on our feet.