What Does The Average Configuration Look Like? What Upgrades Do People Settle On?
All Bean Trailers can be customized. Maybe you like the look and features of a certain model but want a simplified galley, Bean Trailer will do that for you. If you're still determining how you want to camp, a great resource to start with is the interactive building tool on our website, so you can play around with the sea of options to determine what fits your needs, as well as your wallet. As a helping hand and guide, let's go through and look at how others have configured their trailers in the past. This guide is based off of the 2D Builder so feel free to open that page up and walk through the options below.

Our most popular teardrop trailer model of 2021 is the Mean Bean!
Model: Mean Bean is the crowd favorite for 2021.
Exterior Color: From the 5 standard colors Bean offers, most select the neutral Telegray. As an upgrade, you can personalize your trailer and select from any color in the RAL spectrum.

Cabinetry Color: We have 5 laminates to choose from. Sleeping In is the most popular. Maybe because they're dreaming of getting a good night's sleep after a day full of adventure?
Galley Configuration: Ah, cooking outside with family and friends. Does it get any better? Most select the Premium configuration. This comes with a stainless-steel countertop, a center mounted sink with a fold away faucet, an 18-gallon water tank, pump, filter and a storage tray to fit Norcold's 30 quart Refrigerator/Freezer. On the left side the Partner Steel stove racks out with ample storage space below.
Cooler or Fridge: Most opt in for Norcold's Refrigerator/Freezer. The Progressive Dynamics power center is included so even if you're used to bringing along a personal cooler when you camp or plan to go out for an extended stay, many decide to bring their additional cooler and store it in Bean's front luggage pan or in their tow vehicle.
Cabin Options: The cubby with LED touch down lighting and 12-volt dual USB outlets is a must for most campers so this option is now standard on all trailers. It's a trifecta, as more storage space never goes unnoticed on the road. If you have a phone, the easy overhead connection becomes a routine upon finding your campsite for the night. Beyond this, many love the pop-up table. It instantly transforms your cabin space for indoor meals, games, or a desk for remote work.

Vent or Fan: Go with the MaxxFan Deluxe. Proper ventilation is imperative to a fun camping experience.
Heat: An overkill option for most but necessary to stay toasty for those looking to camp year-round.
Exterior Upgrades: Bean's roof rack system has become a staple of their iconic look. The most common combination of upgrades includes the Thule Roof Rack System and side Wall Mount, 23 ZERO's Peregrine 180 Degree Awning, Rock Sliders, and the Stealth Front Window.
Battery: A no brainer on the list. Go with the LionEnergy Lithium battery. It's lighter, has a lifetime warranty, and most importantly you don't need to worry about draining it past a certain point.
Solar Power: All Bean Trailer's come with solar hookups. Even though many hold off on the Zamp Solar 140-Watt Portable Kit, it is highly recommended.
In total, with the selected options above, the average cost most owners invest is around $28,241 The Mean Bean may be classified as a small trailer, but it is mighty – including all of the features above while fitting an entire queen-sized sleeping space. It has the ability to make your camping trip remarkably comfortable. Smaller also means that you don't have to haul around a monstrosity of a trailer that is hard on your truck's transmission, and that is forever long to pull into the gas stations or to park or back up. Bean Trailers are accessible and lightweight. They're also able to handle off-roading and get you to the places you want to go.
If you're in the market for a new camper trailer, consider the compact Bean Trailer. You're buying a quality product from a team of individuals who are extremely passionate about what they do and that pay close attention to details.
Reach out to Bean Trailer today to find your dream travel trailer.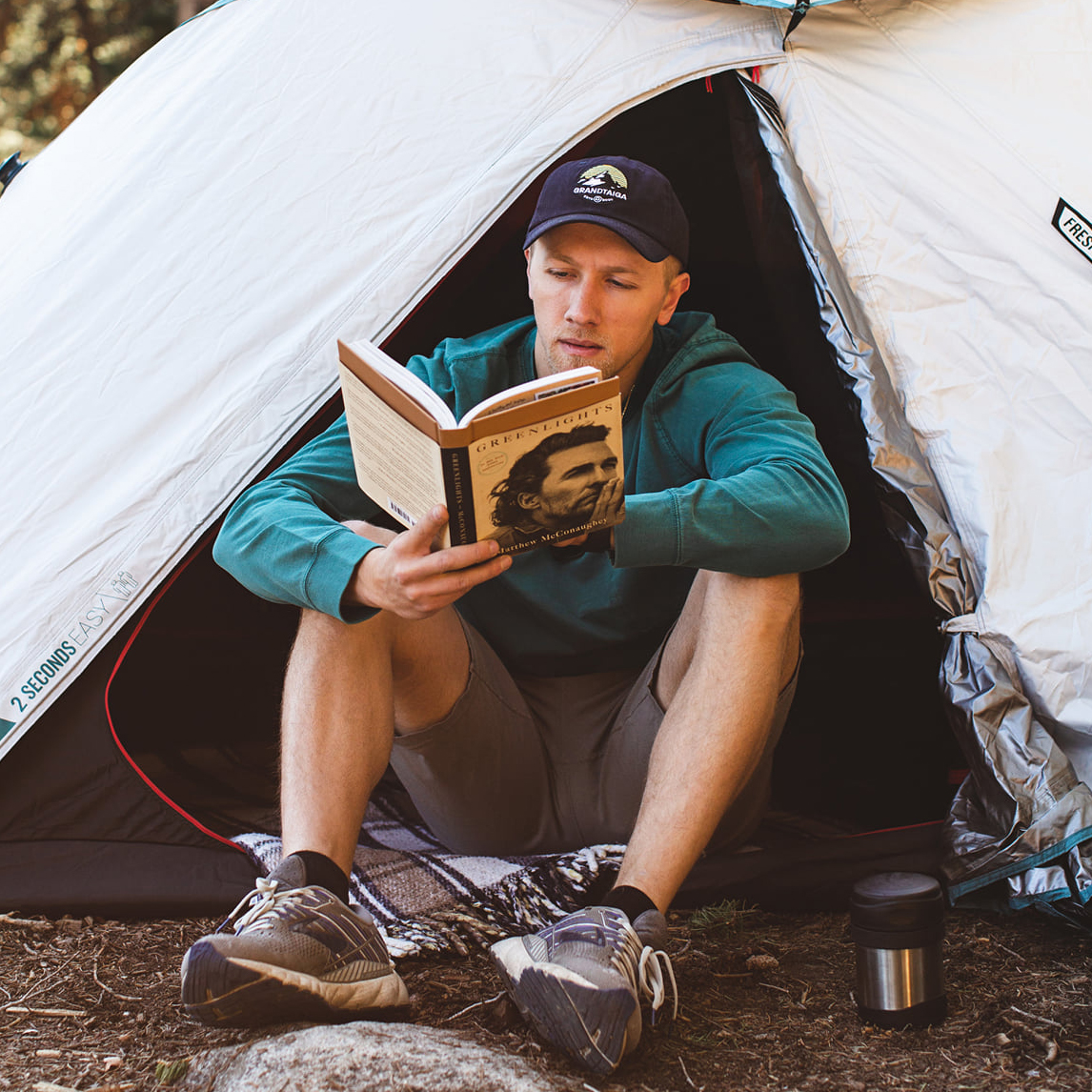 Nick lives a "can do" lifestyle, with a deep passion for exploration, and curious living. His goal has always been to encourage everyone to get outside, live healthier, and walk lighter on our feet.