Chances are that you have seen a Bean Trailer out and about during your last road trip. They are an instant gas station conversation starter! When you camp in a Bean you're camping with style and smart construction, people notice this. These easy-to-haul camping vessels are quite versatile and provide so many options for customers from standard road trips to off-road camping. It's great to see that there are lots of upgrade and customizable options to cater to your individual needs so that you feel confident and comfortable during your camping experience. Additionally, Bean Trailer has developed and improved their craft in such a way that the durability of these campers is much stronger than traditional RV construction.
Bean Trailer uses a variety of materials to make their campers stand out, notably fiberglass. This lightweight, made to last, and weather-resistant armor has less joints; this means less room for error, less chance of damage, and a lowered risk of water intrusion. It can be molded into various shapes and proves supportive under nearly any condition. Bean has been experts in fiberglass for more than 20 years. Their shell is several times thicker than the aluminum skin commonly used by competing trailers found in the industry. It's then engineered with a glossy gel coat that protects the fiberglass increasing the life of the trailer.
Mean Bean – Utah's Favorite Off-Road Trailer
The most popular model of 2020 is the Mean Bean teardrop trailer. This trailer is stage three among Bean's 4 model tiered system; ranging from a simplified setup to a feature rich setup. It has a badass, clean, off-road style mixed with a relaxing and functional feel. Teardrop camping is minimalist by nature but that doesn't mean they've haven't thought through what makes a camping trip optimal. While it still utilizes the strong and durable materials of the their other models, this choice sits in the sweet spot while including added benefits without trending toward being overkill.
It has increased ground clearance at 15". For those looking to rough it, this is more than enough to feel confident taking your trailer up through winding off-road mountain trails. It has 1 side operable window and a parallel driver side spare mount. This combined with the Maxx Air Fan keeps your cabin open, airy, and functional for when you might need to cool off. It comes with rugged black stand-on aluminum fenders with slip and scuff resistant finish, and a round side marker. These act as steps to access rooftop accessories, as well as additional seating, and are routinely used as table-top space for random camp accessories.
Specs:
15″ ground clearance
(1) Side operable window
Driver side spare mount
2″ Ball Coupler
Torsion Axle
83″ tall (roof rack bars)
Meaner Bean
The second most popular model of 2020 is the Meaner Bean teardrop trailer. This trailer is stage four among Bean's 4 model tiered system. With higher ground clearance, a independent suspension system, and an articulating hitch this trailer can go anywhere you could imagine up. Let's take a look at the differences.
Specs:
17″ ground clearance
(2) Side Operable window
Front end spare mount
Max Coupler Articulating Hitch
Timbren Independent Suspension
85″ tall (roof rack bars)
The small trailer market is exploding because consumers have figured out that it's not about the size of the trailer but it's about what curates the best experience and ease of use. Likewise, for those that are city locked, the Mean Bean with roof rack bars sits around 83" tall and easily fits into most small garage spaces. If you're cutting it close, many owners have opted to air down the tires to accommodate. Almost all owners opt in for the roof rack bars because of the functional options they provide or the options they can provide down the road.

For more technical information Bean Trailer has a great comparison page where you can see what model is best for you.
Reach out to Bean Trailer today to find your dream travel trailer.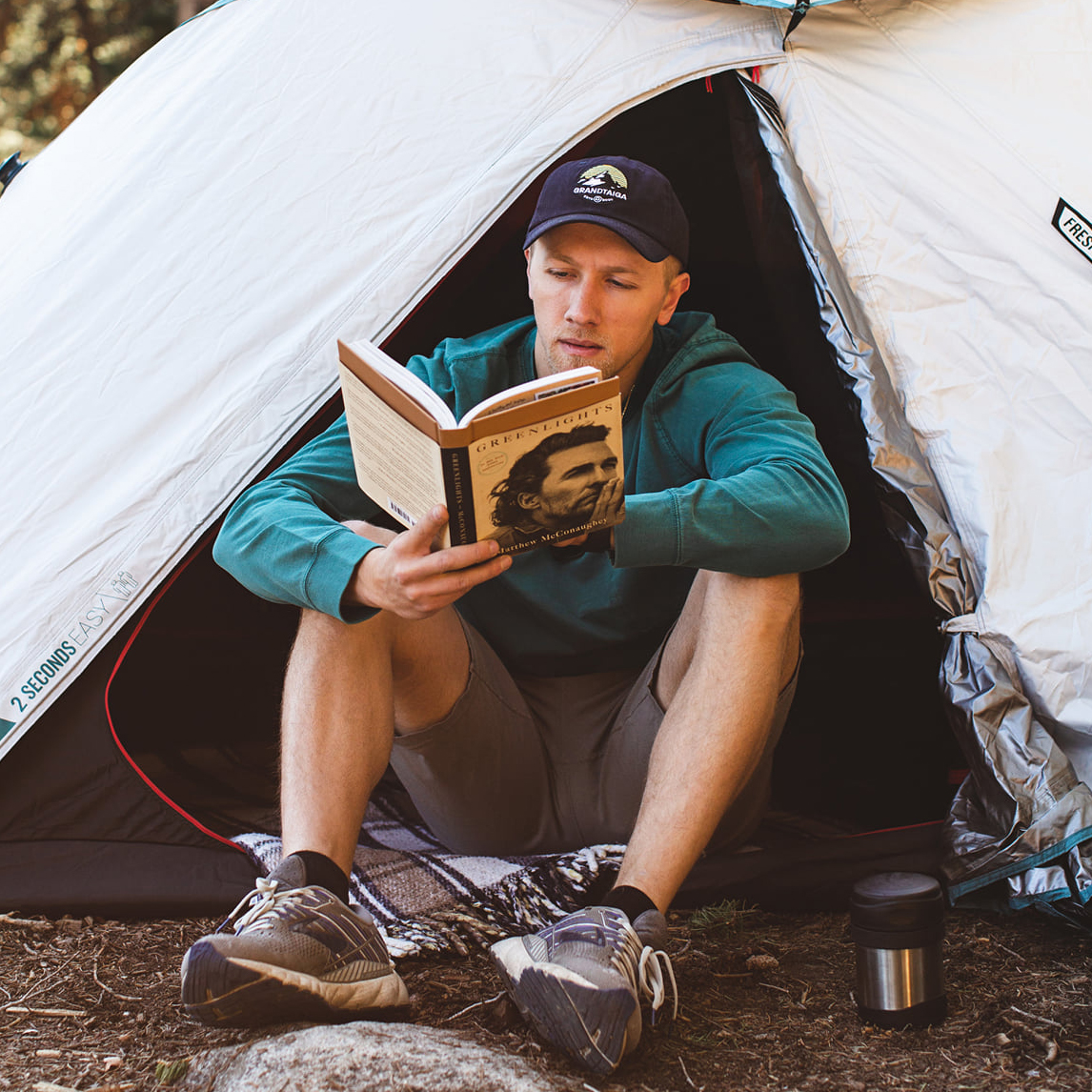 Nick lives a "can do" lifestyle, with a deep passion for exploration, and curious living. His goal has always been to encourage everyone to get outside, live healthier, and walk lighter on our feet.