Have you seen it yet?! We're excited to release the latest update on Black Bean! "Black Bean 2022 is top of [its] class with these 7 new features," – Drew Hansen, with Playing with Sticks. Tune into the Playing with Sticks teardrop trailer channel on YouTube for an informative announcement video.

Thanks for following Bean and tuning into our exciting new developments for our most rugged, most capable, durable off-road ready trailer yet! A new entry to the Bean lineup, the Black Bean pushes the limits (smashes them?) on what a small teardrop camper can do. Setting the standard for the best, Black Bean sees upgrades in almost every category.

One of the most upgraded areas on the Black Bean is the rear galley. Coined 'Black Bean Galley,' this kitchen is only available on this model due to a new fiberglass shell that flattens the front curve of the trailer body and brings the interior cabin flooring forward. This way our engineers had more space to pack in some surprises under the back hatch. This trailer features a larger 22" Partner Steel 2 burner stove, a larger Dometic CFX3 55IM fridge, three counter depth drawers, a Richlite countertop, and a huge sink. This means you can truly chef it up with Black Bean. If you like to cook or enjoy kicking back with great backcountry meal, Black Bean is the camper for you. You can even add a Discada stove attachment.

As you venture off-road and out into the wilderness, you may be worried about water. A new option for Black Bean is the Guzzle H2O UV and carbon water filtration system. Fill your freshwater tank from a water source, and guzzle away! If you're serious about getting out there, you're also going to want to have all the power possible for onboard equipment, all your toys, and emergency situations. Black Bean is available with 420Ah of LiPo battery capacity! We manage all this power through the RedArc Manager 30 power system and you can even see where it's being deployed on the RedVision interface. If you opt for the LightLeaf Solar Panel, watch as the RedVision interface shows incoming energy, and how it is being directed to the various devices inside. It's very efficient and super cool! In the front of Bean you'll notice two changes. There are dual front mounted propane tanks and we now offer a front box mounted recovery package, featuring a pair of MaxxTrax and an aluminum shovel. Black Bean's front box dimensions are 60.5″ x 29.4375″ x 24.25″.

Lastly, keep your Black Bean comfortable with our heating and cooling options. Choose from available features like the Truma VarioHeat propane cabin heater, and a Dometic RTX2000 12-volt air conditioning unit! The Truma is tried-and-true with use on many other trailers. It is efficient, quiet, and effective! The Dometic RTX is an excellent A/C unit that is also very efficient and will run off your battery! If you plan on using it with battery, we recommend the QUAD li-po battery option and a solar panel to help offset your power. The side windows on Black Bean are dual pane, and very advanced! From Arctic Tern Overland, these Black Bean side windows will insulate better, seal better, and can be open in a wider range of weather conditions. Be comfortable, mobile, and efficient with our new well thought out Black Bean off-road trailer.

For full specs, pictures, and dimensions head to our official Black Bean model webpage. If you have any questions about Bean Trailer or small campers in general, please give us a call at 844-770-7036. We'd be happy to help you find the perfect trailer for you.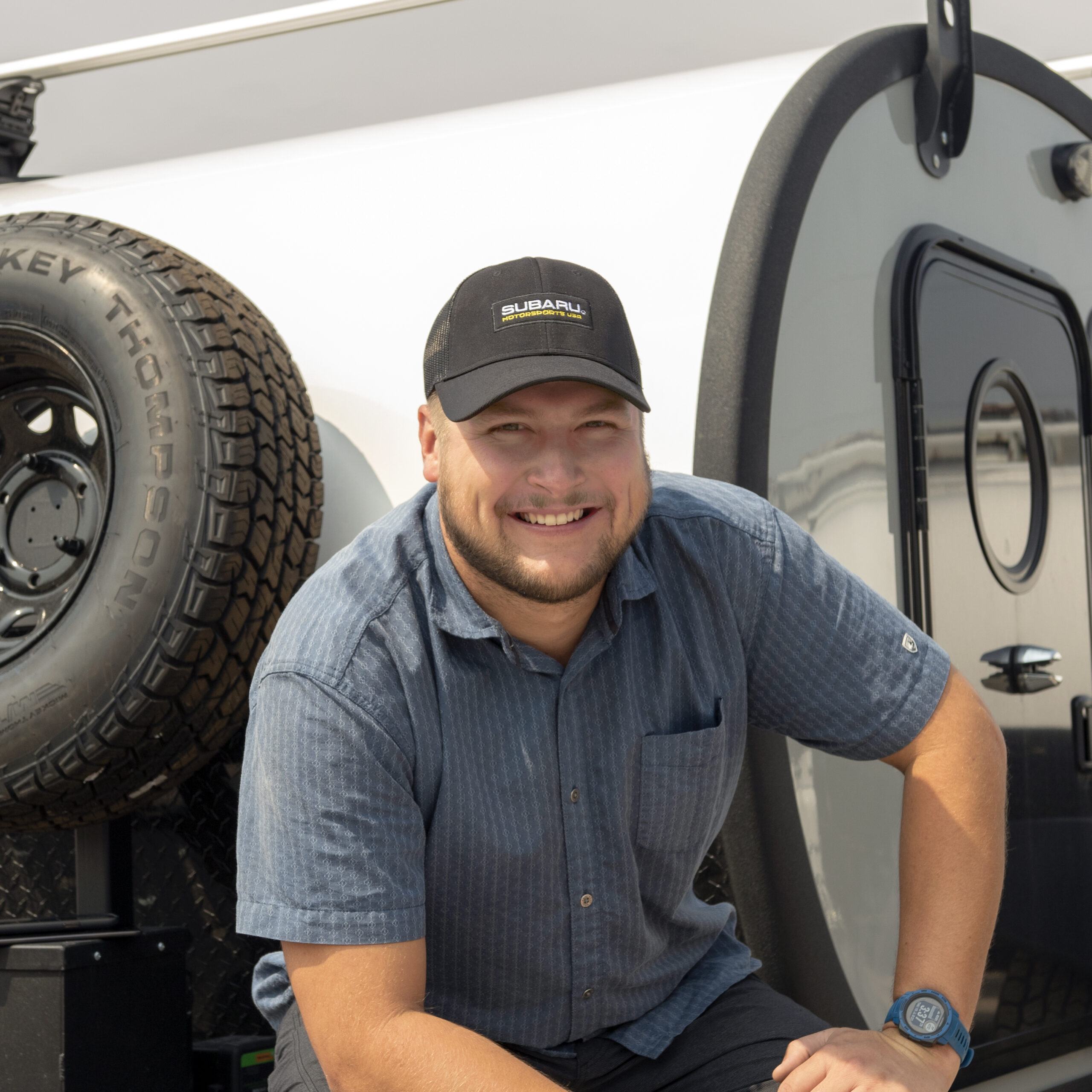 I love going on adventures and being outside! My go to trailer is the Meaner Bean, so I can tow it to wherever I decide to wander. You may find me mountain biking, skiing, or reading in my hammock. Usually, somewhere far away.