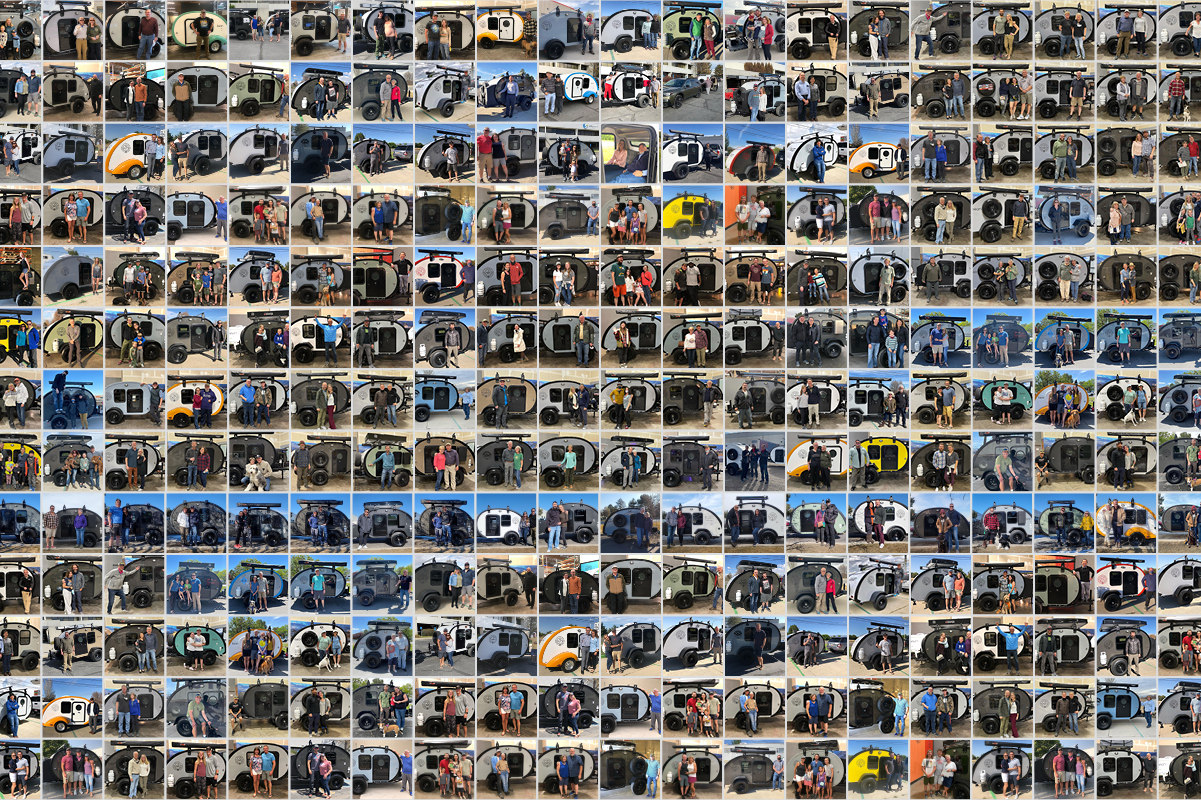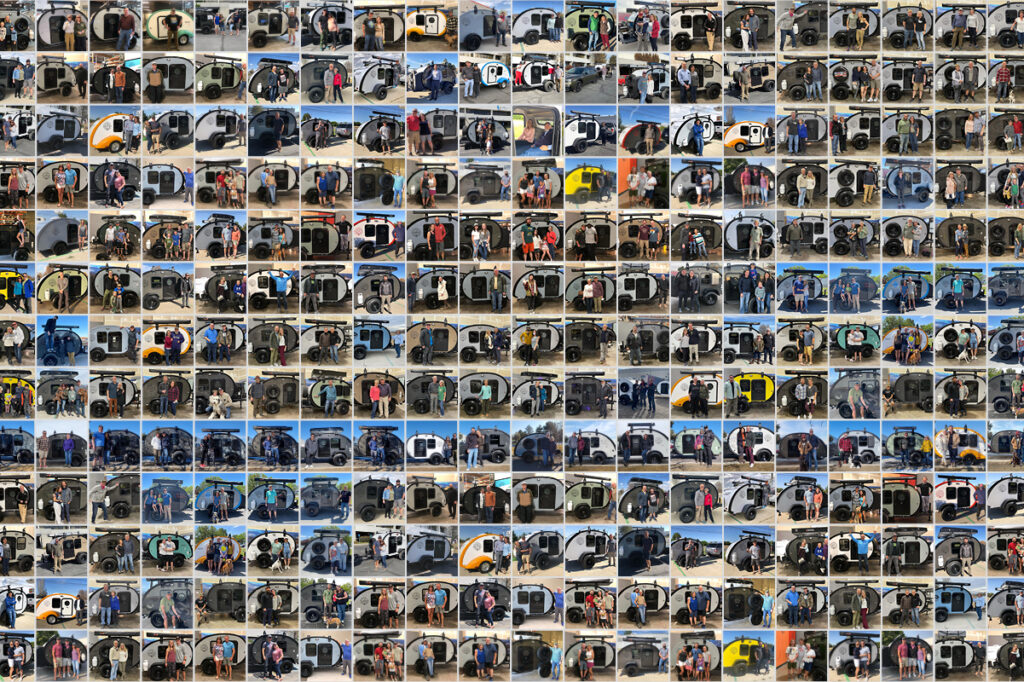 What Does the Average Trailer Configuration Look Like? What Do Most Bean Owner's Select?
Many people are drawn to Bean Trailer because each model ends up being very unique and custom to each owner's specifications. There are many options to select from! If you're still determining what options are right for you, and how you want to camp, a great resource to start with is the interactive building tool on our website. You can plug and play and visually determine what options will suit your needs, and be within budget. As a helping hand and guide, let's go through and look at how other owners have configured their trailers in previous years. This guide is based off of the 2D Builder so feel free to open that page up and walk through the options below.

Our most popular teardrop trailer model of 2022 is the Mean Bean!
Model: Mean Bean is the 2022 crowd favorite.
Exterior Color: Bean offers many gelcoat finishes and Raptor liners. Following the off-road trend, this year we've seen a shift from gelcoat and have noticed the majority of owners select the Basalt Grey Raptor liner. As an upgrade, you can also personalize your trailer and select from any color in the RAL spectrum.
Cabinetry Color: We have 5 different laminates that you can select. Last year Sleeping was most popular, this year most people are selecting Wedding Cake. Both choices are great and we're confident you'll get a good night's sleep after a day full of adventure either way.
Galley Configuration: Ah, cooking outside with family and friends. Does it get any better? Most select the Premium Plus configuration. This comes with a stainless-steel countertop, a left mounted sink with a fold away faucet, an 18-gallon water tank, pump, filter and a storage tray to fit Norcold's 45 quart Refrigerator/Freezer. The Partner Steel stove easily racks out on the right side to give you additional prep and cook countertop space.
Cooler or Fridge: Most opt in for Norcold's Refrigerator/Freezer. The Progressive Dynamics power center is included so even if you're used to bringing along a personal cooler when you camp or plan to go out for an extended stay, many decide to bring their additional cooler and store it in Bean's front luggage pan or in their tow vehicle.
Interior Cabin Options: Many people love the upholstered back rests and pop-up table. The table can instantly transform your sleeping space into a comfortable seating area for indoor meals, games, or a desk for remote work on the road.
Vent or Fan: We're pretty firm with this category. Go with the MaxxFan Deluxe. Proper ventilation is imperative to a fun camping experience.
Heat: An overkill option for most but necessary to stay toasty for our 4-season campers.
A/C: If you live in a humid climate we recommend you add this option.
Exterior Upgrades: Bean's roof rack system has become a staple of our iconic look. The most common combination of upgrades include the Front Box, Thule Roof Rack System and Side Wall Mounted Brackets, 23 ZERO's Peregrine 180 Degree Awning, and Rock Sliders.
Battery: Go with the LionEnergy Lithium battery. It's lighter, has a lifetime warranty, and performs great below a 50% battery level.
Solar Power: Power is very important so all Bean Trailer's come with solar hookups. Many Bean owners opt-in for the Light Leaf front mounted solar panel.
With the options selected above, the average cost most owners invest is around $35,847. The Mean Bean may be classified as a small trailer, but it is mighty – including all of the features above while fitting an entire queen-sized sleeping space. It has the ability to make your camping trip remarkably comfortable. Bean Trailers are accessible, convenient, and lightweight. They're also able to handle off-roading and get you to the places most other trailer can't go.
If you're in the market for a new camper trailer, consider the compact Bean Trailer. Our team of engineers, and builders are passionate about the outdoors and we build an incredible product.
If you have any questions about Bean Trailer or small campers, please give us a call at 844-770-7036. We'd be happy to help!
Contact Bean Trailer today to get started building your dream trailer.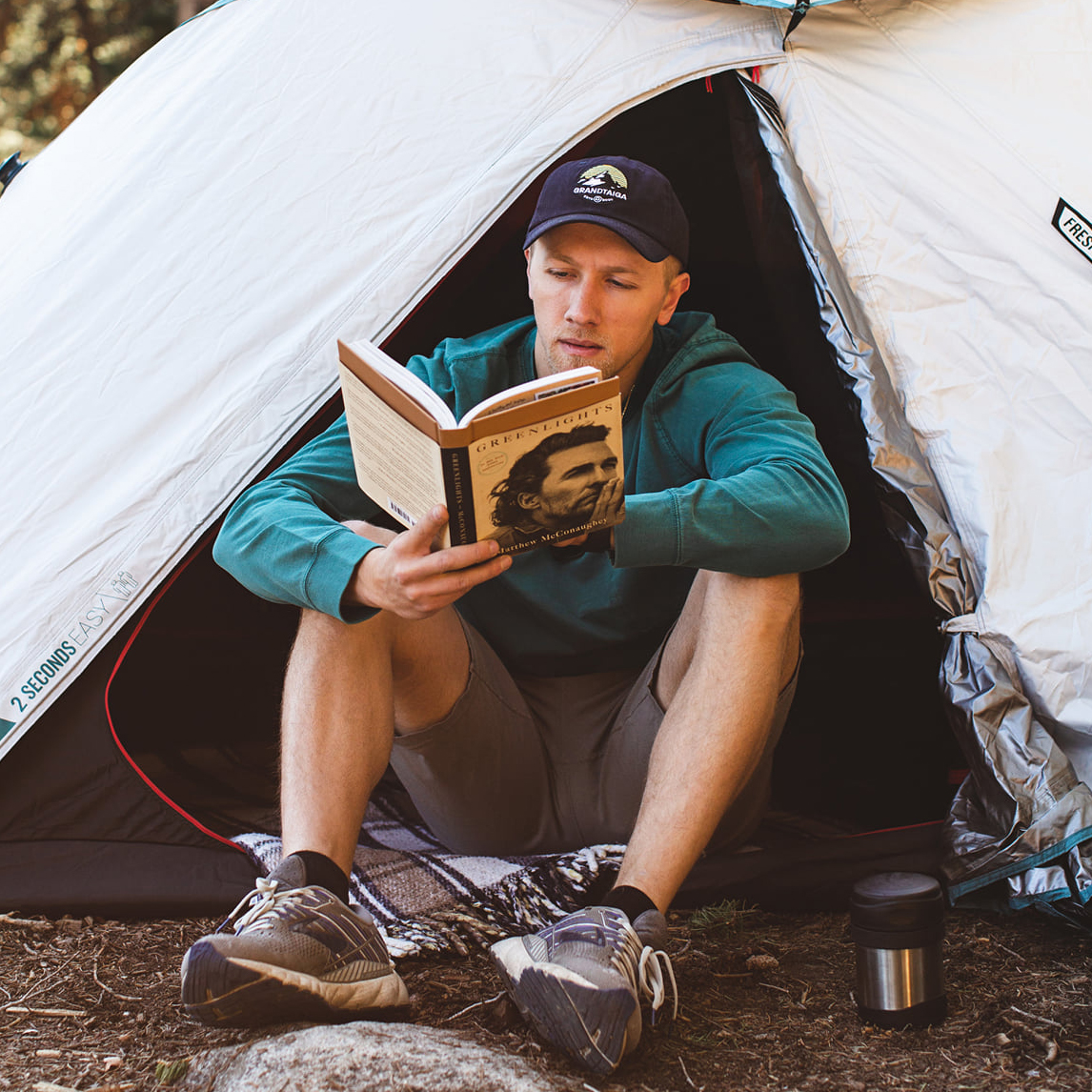 Nick lives a "can do" lifestyle, with a deep passion for exploration, and curious living. His goal has always been to encourage everyone to get outside, live healthier, and walk lighter on our feet.