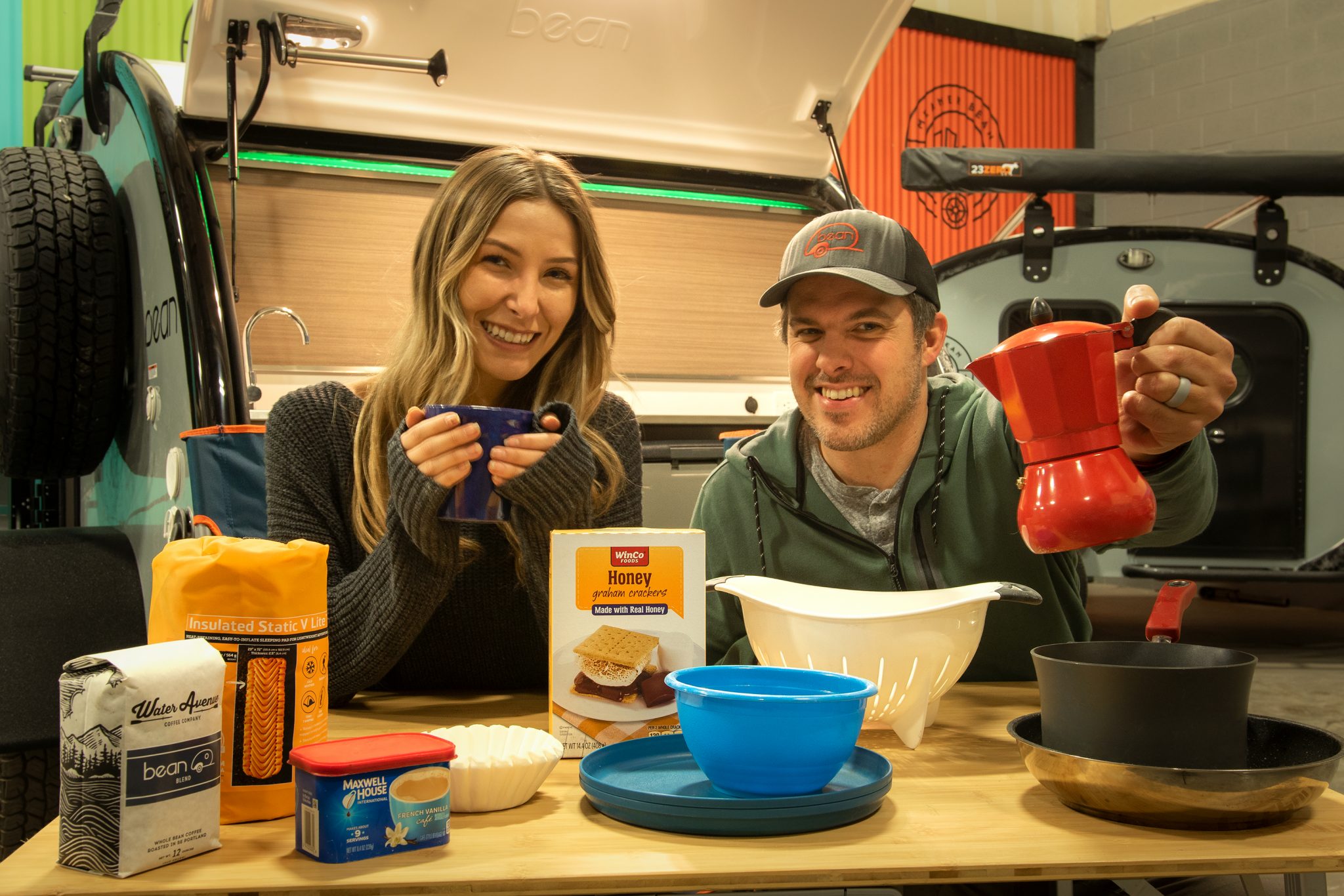 Welcome to the Bean Family! Now that you have your trailer, it's time to pack up and start your adventure! Teardrop trailers are all about convenience, so don't let the stress over planning and packing get in the way of all the excitement, especially when it comes to getting your galley ready for the road. Fortunately, Bean Trailer has simple storage solutions and easy to clean surfaces. If packed accordingly, your trailer should be a low hassle utility vehicle ready to use at a moment's notice. No matter what kind of trip you are planning, Bean's got you covered on all of the cooking and galley essentials you'll want to bring along. Take a look at our top ten must-have items to get ready for your next big trip. At the bottom we've included a printable checklist.
1. Portable Coffee Maker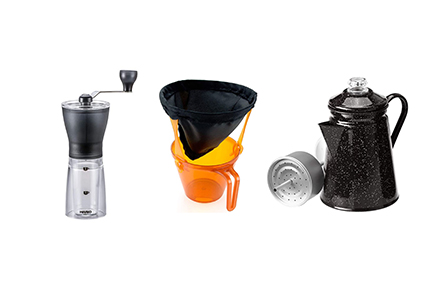 Nothing is better than waking up in the outdoors to a warm cup of coffee. When it comes to making your favorite brew in the Bean Trailer, there are many different options to choose from, whether it's electric or not. Put a coffee pot on the stove, or if connected to shore power, you can plug into Bean's galley AC outlet. Mark Harling, a minimalist by nature and the owner of Bean Trailer, has notoriously brought his espresso machine on many camp outings and plugs into his Goal Zero solar generator ha! If neither of those options work for you, think about getting a coffee grinder, french-press, or pour over drip coffee, which are very space-conscious.
2. Dishes & Utensils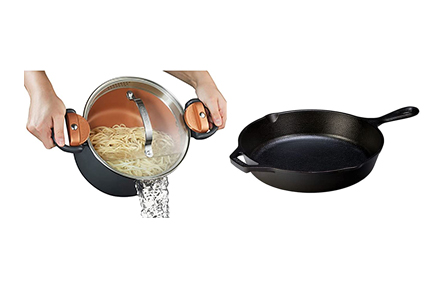 Now this one might seem like a no-brainer, but these are essential items for any camping trip. You'll need them for breakfast, lunch, dinner, not to mention snack time. To help with food prep, think about bringing a multipurpose pot; they are great for cooking, draining (pasta, vegetables, etc.), and are space-conscious approved. Another essential item you'll want with you is a cast-iron skillet. They are durable under high temperatures, distribute heat equally, and if you want to get fancy, you can throw it over the fire for some wood-fired cooking action.
You also want to make sure that you've packed enough utensils, bowls, and plates for several people. We recommend staying away from glass. Trust me… nothing is worse than having broken glass at your campsite. We've included some great options below, like biodegradable, titanium, and stainless-steel dish sets. If it is foldable and works, go with it!
3. Airtight Container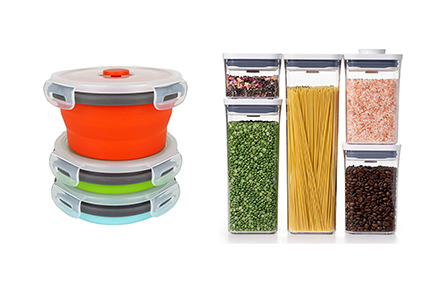 Airtight containers are great for storing dry foods, organization, and keeping your goods fresh. No matter where you set up your teardrop, you'll be sure to find unwanted, tiny crawling, sometimes flying visitors that will want to share your food. But don't fret! The airtight containers are perfect at keeping them out.
4. Cleaning Supplies & Towels
While camping, there will be times that you'll need to tidy up. Having cleaning supplies nearby is going to come in handy. We recommend a scrub brush, cleaning spray, dish soap, garbage bags, hand towels, and a small broom/dustpan.
When it comes to paper towels, each Bean Trailer comes equipped with a paper towel dispenser placed right above your head. We recommend using Scott Shop Original; they're perfect at cleaning up any mess and won't unroll itself when it gets windy.
Camp Site Cleaning Supplies & Scott Shop Paper Towels
5. Cutting Board
Cutting boards will become your best friend when it's meal prep time, and they come in all different sizes, materials, and flex. There are unlimited options, so bring along one that works best for you.
Space-conscious Cutting Boards
6. Smore Sticks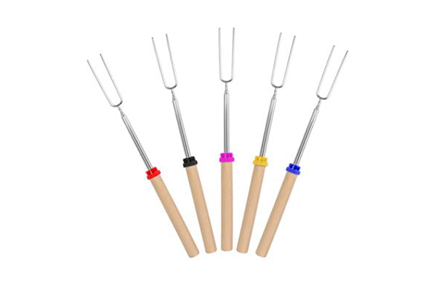 S'more sticks are easy to forget and can be detrimental to your camping experience. So, make sure you double-check before heading out on the road. Is it really camping without golden toasted marshmallows and hot dogs?
7. Stovetop Oven
If you upgraded to the Premium or Premium Plus galley system and have access to the 18" Partner Steel two-burner stove, then you should consider bringing a stovetop oven on your trip. This is an item that genuinely expands the possibilities of what foods you can cook while camping and even gives you the option to bake things like rolls and bundt cakes. They are incredibly easy to use and require no installation; just place it on your stovetop, and you're good to start cooking!
8. Small Essential Items
You'll want to check your packing list twice when it comes to small essential items. If forgotten, they might put a damper on the trip. The small essential items you'll want with you are spices, cooking oil, trivet, spatula, can opener, peeler, bottle opener, tongs, lighters, scissors, aluminum foil, and zip lock bags.
9. Seating & Table Solutions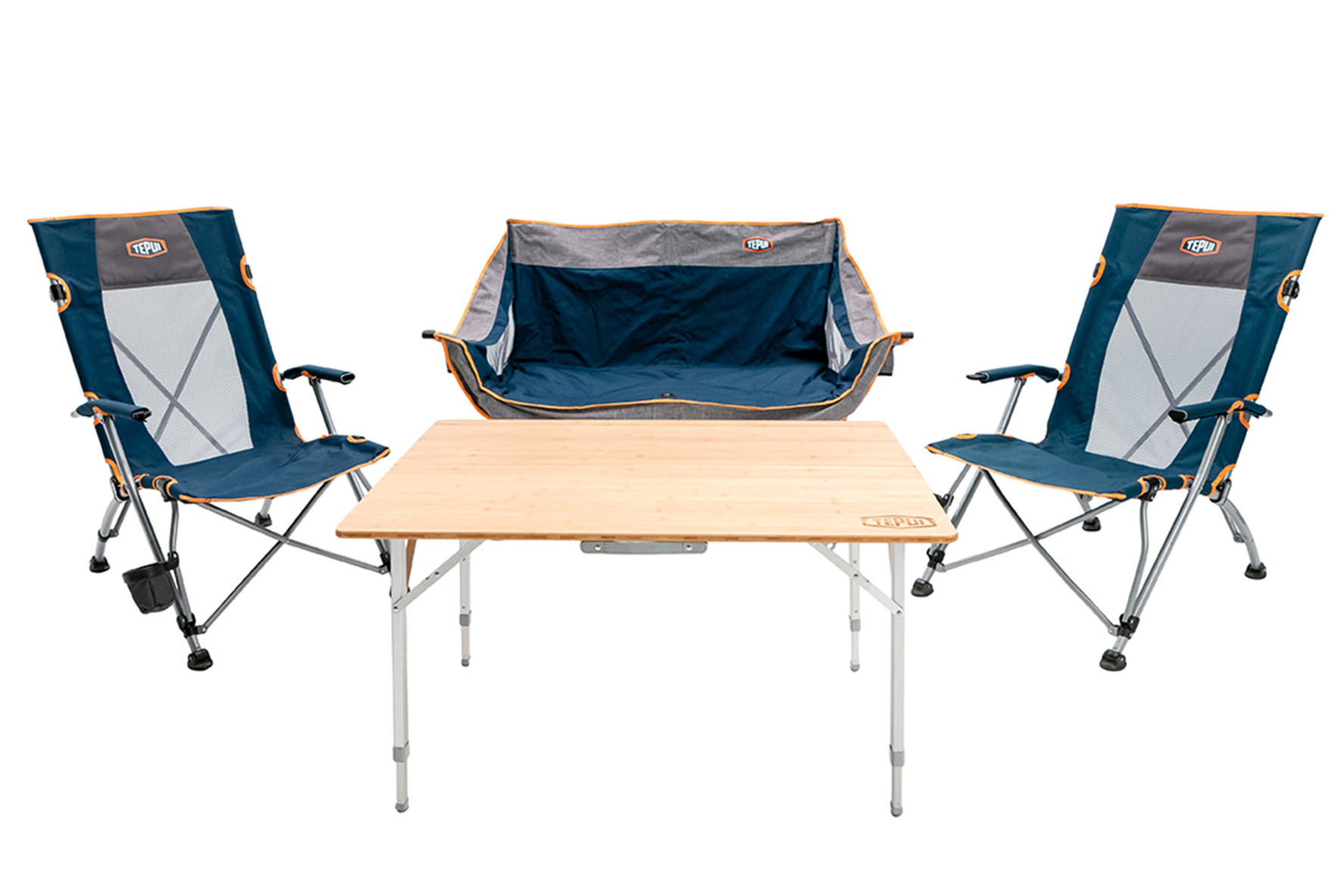 One of the top highlights about camping is going off-grid and relaxing with your friends or family. Camp chairs and at least one foldable table are must-have items. When you aren't sleeping, biking, hiking, rock climbing, or engaging in activities away from the campsite, you will be sitting here. Just remember to bring enough chairs for everybody in the group.
The foldable table is great to be able to sit down and eat your food, play games, or just to hold items you don't want on the floor or inside your trailer. It might not be the number one thing on your list to bring, but it will surely enhance the camping experience.
Thule Camp Lounge, Chairs & Tables
10. Camp Extra's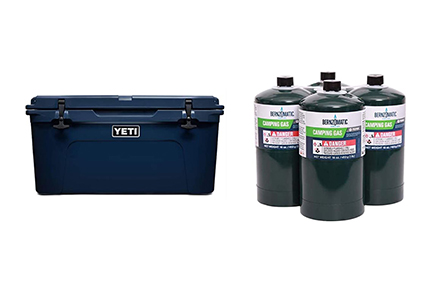 Depending on your preference when it comes to traveling, sometimes we end up deciding to stay an extra day or two. Having backup items make it more likely to happen and alleviates stress in the case an item breaks or goes missing. Some key items to consider having a backup for: an extra bottle of propane, additional cooler, water, flashlight, and a lighter. Once these items aren't available, it means your camping trip is nearly over.
That's it! With all of the amenities your Bean offers combined with these items you're sure to have a wonderful time on your camping trip. Did we miss your go-to items? Let us know in the comments what your essential camping gear is?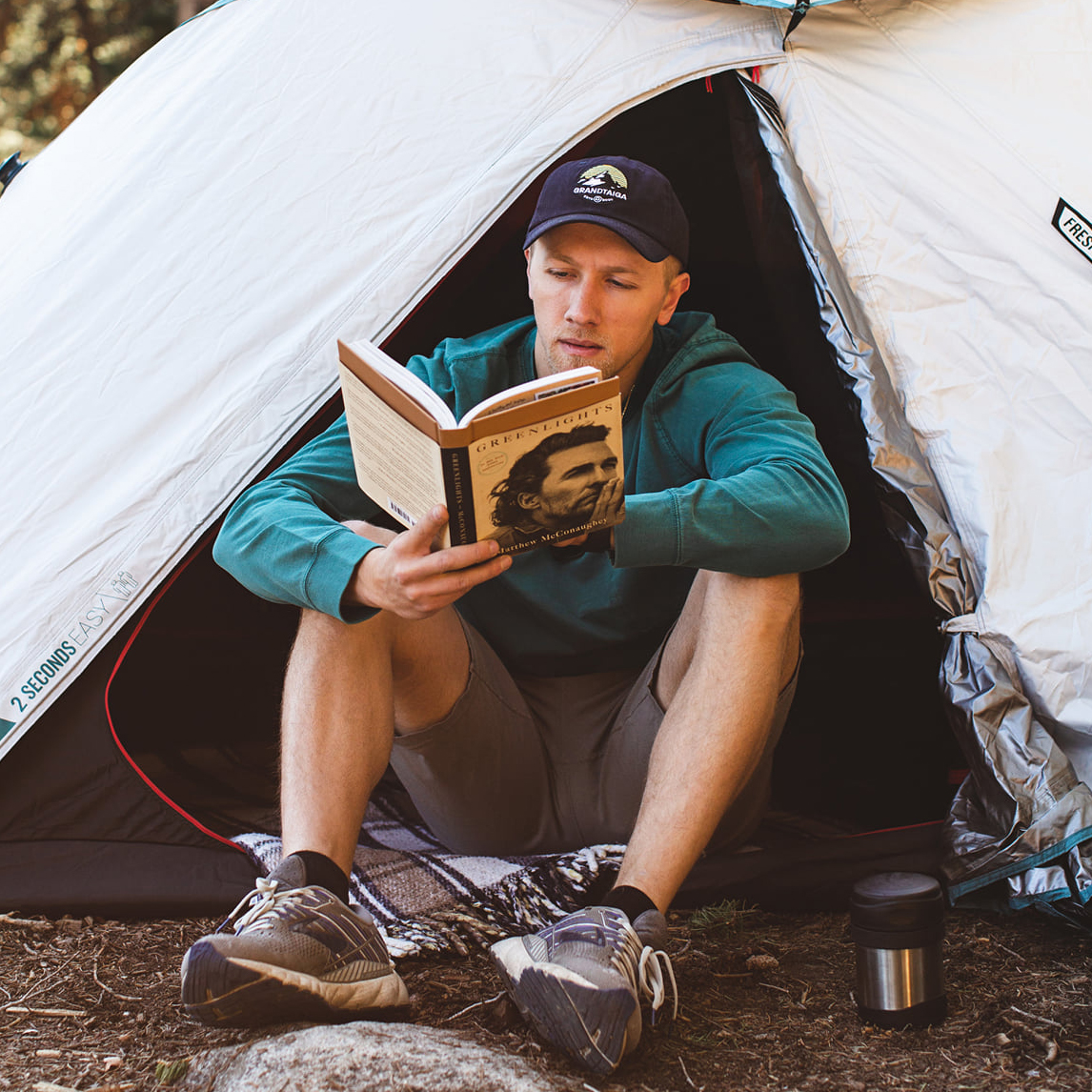 Nick lives a "can do" lifestyle, with a deep passion for exploration, and curious living. His goal has always been to encourage everyone to get outside, live healthier, and walk lighter on our feet.